Flavors Vietnam, a collaborative effort between Vietcetera and Mastercard, has returned for another season with an unchanging mission: to celebrate the passion for innovation of Vietnam's restaurant and bar community.
After a challenging period, the food and beverage industry has bounced back and is thriving. Brands and establishments in the sector continuously strive to enhance customers' culinary experiences with delightful cuisine, drinks, and visually appealing spaces, setting higher benchmarks for quality and innovation.
Who has been the most outstanding player in the F&B industry over the past year?
As the Vietnam Restaurant & Bar Awards 2023 draws near, we present you with a sneak peek of the nominees who have excelled in each category, as voted by the public and the grand jury.
Young Leader of the Year
They are CEOs and founders, talented leaders who are under 30. The boundless and priceless enthusiasm and passion of these young leaders have led them to many achievements in the food and beverage industry.
Nominees:
Phan Lê Anh Tú - Chef Patron/Co-founder @Ngoặm
Vanny Lương - Founder @An's
Biện Ngọc Vũ - Co-founder @Enigma/ASMR
Mimi Trương - Co-founder @Elgin
F&B Campaign of the Year
This year's #BanhMiAwards has some new "flavors" added to its list of categories, one of which is F&B Campaign of the Year. This award is to recognize outstanding and meaningful media efforts in helping shape better dining behavior and eating habits on a large scale and encouraging new demands to emerge, thus positively impacting the community.
Nominees:
Park Hyatt Saigon Passion Week
Pizza 4P's Sustainability Campaign
Customer-centric management approach of Haidilao
Brand to Watch - Hotel F&B Sector
In the hospitality industry, F&B is an integral part, particularly in luxury hotels and resorts where even the smallest details, such as room quality and in-house restaurants and bars, must meet impeccable standards of comfort and service to ensure a genuinely worthwhile stay for guests.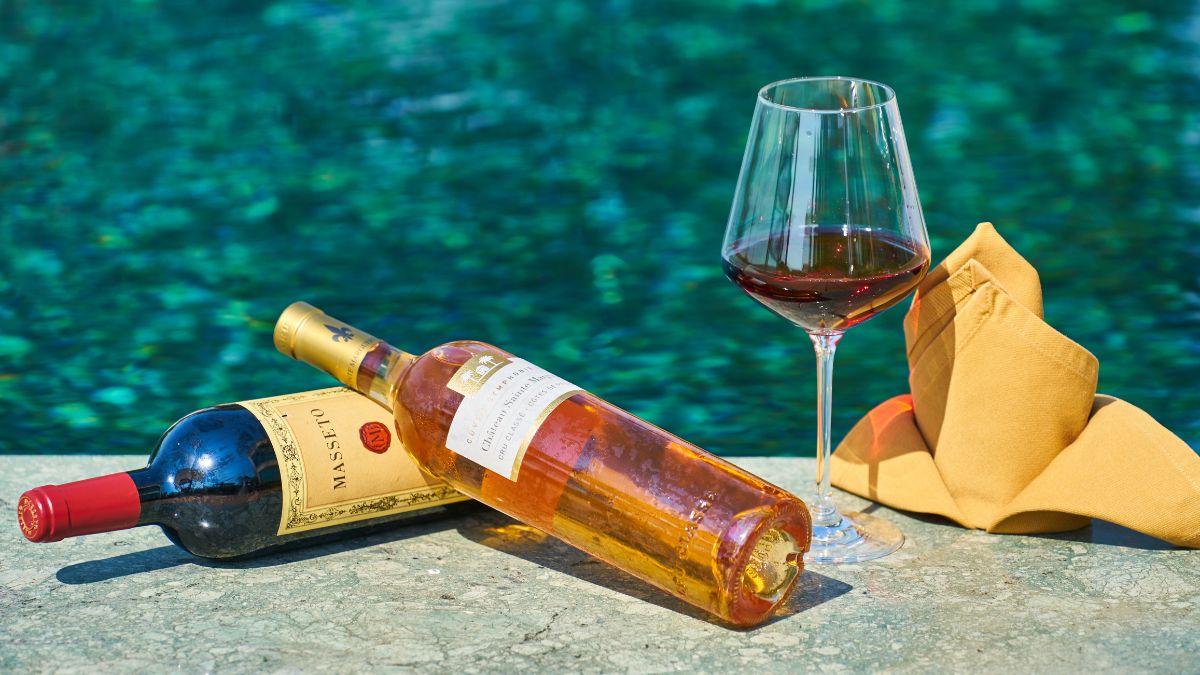 A dining experience that features delicate and innovative dishes and drinks and elegant spaces is a crucial component of what makes luxury accommodations truly luxurious.
Nominees:
Sofitel Saigon
Regent Phu Quoc
Capella Hanoi
JW Marriott Hanoi
Design of the Year
Have you ever been in awe of a restaurant or bar the moment you saw how it's designed? In fact, many of us prioritize aesthetic aspects when choosing where to dine, leading to the search for Instagram-worthy eateries and cafes. This is why, in addition to food and drinks, F&B establishments often invest heavily in interior and exterior designs to delight customers both gastronomically and aesthetically.
At the awards ceremony this year, recognition will be given to restaurants, bars, and coffee shops that are visually appealing and designed with the environment in mind.
Nominees:
Enigma
Clay Saigon
Rang Rang
Bartender of the Year
Good bartenders don't only showcase their impressive mixing skills behind the bar, but they're also experts in customer service. They know how to lift the mood over small talk and offer great recommendations that suit the taste of drinkers.
However, mixologists must keep learning and mastering the latest industry trends, cocktail recipes, and innovative mixing techniques to truly excel in this industry. And the Bartender of the Year is the award to pay tribute to this effort.
Nominees:
Kata Simon - Ministry of Men
Nguyễn Hữu Phú - Hybrid Saigon
Nguyễn Tuấn Anh - Use Bar Hanoi
Vàng Hiếu Trung - DOT Bar
Biện Ngọc Vũ - Enigma
Chef of the Year
Crafting layers of flavor in a dish is an art, and the chefs are the artists. With sophistication, ingenuity, and meticulousness, they know how to bring out the best of each ingredient and take the culinary experience to a new level.
Who will get the trophy for Chef of the Year 2023?
Nominees:
Thuận Trần - Restaurant Esta
Peter Cuong Franklin - Anan
Julien Perraudin - Quince
Hoàng Tùng - TUNG Dining, Å by TUNG
Sam Trần - Gia Restaurant, le Goût de Gia
Quang Dũng - Chapter Grill & Dining
George Bloomfield - Khoi Restaurant
Bar of the Year - People's Choice
What is your favorite spot to spend long emotional nights? For many, it's the bar. People love hitting the bar to unwind over a few cocktails and seek excitement from meeting new people.
Recommended by nightlife enthusiasts, the list below can give you new ideas about where to spend your night out.
Nominees:
Leo's - Cocktails & Co.
On The Rock Cocktail Bar
Hybrid Saigon
DOT Bar
Gallery Bespoke Cocktail Bar
Bar of the Year - Grand Jury's Choice
Aside from Bar of the Year voted by the public, we also have a Grand Jury's Choice category for the best bar. Picked by a team of professionals, F&B insiders, and mixology experts, whoever makes it to the nominee list must boast a high level of customer service, a unique selection of drinks, and a creativity-inspiring place.
Nominees::
MAD Wine Bar
Nê Cocktail & Bar
Ministry of Men
Enigma
The Halflington
Restaurant of the Year - People's Choice
Restaurants are perfect for any occasion, whether it's a family gathering, a romantic date, or a reunion with old friends. With delicious food, refreshing drinks, and beautiful decor, they provide the perfect setting for conversations and creating unforgettable memories with loved ones.
In the People's Choice category, the public had the opportunity to vote for their favorite restaurants. Based on their dining experience, including the menu, food quality, customer service, and place design, they can help us determine which restaurant deserves the most recognition.
Nominees:
Senté - The Flavor of Lotus
Ngoặm
Da Vittorio Saigon
Nous Dine
Nuboko Sushi & Teppanyaki
Restaurant of the Year - Grand Jury's Choice
If you are searching for more opulent options for essential appointments, check out the list of restaurants nominated by our Grand Jury. Every restaurant on the list can give you a superior fine-dining experience with a high standard of food, atmosphere, scent, music, and artistic taste.
Nominees:
Quince
Restaurant Esta
Anan
Ngoặm
Le Comptoir Da Nang
The Vietnam Restaurant and Bar Awards 2023

Time: 18:00 - 21:00
Date: 18 March 2023
Venue: The Global City, An Phu Ward, Thu Duc City, HCMC

Designed and developed by the world's leading architectural firm - Foster + Partners, the Global City is the first residential township in Vietnam. With a total area of 117 hectares, The Global City offers a modern water music area leading in Southeast Asia and the largest Sales Gallery cum Lifestyle hub in Vietnam. This new urban township promises to become the new "downtown" of Ho Chi Minh City - a vibrant destination for bustling activities like the Water Music Festival, Luxury Countdown Party, Elle Fashion Show, and other lifestyle, sports, and F&B events to attract domestic and foreign tourists.
Translated by Bich Tram