In a professional office environment, code-switching – changing speech, behavior and even appearance – has become second nature to many of us. We alternate between English and Vietnamese languages so often that we forget that "fluency" in code-switching doesn't always translate into actual fluency in a foreign language.
If you've ever been consumed by anxiety before an important presentation to foreign partners or clients, or felt out of place at a multinational, multi-ethnic company, you're not alone. Only 5% of the Vietnamese workforce are believed to be proficient in English.
"In an office setting, especially in multinational companies, English is much more than merely a tool for casual water cooler conversations," argues Martina Hlisc, who has a master's degree in education and second language acquisition and is currently the Business Manager at ELSA, a language app. Fluency in English allows us to present our ideas and explain our opinions to others. Imagine having to conduct a negotiation and choosing the wrong words, or more commonly, misunderstanding your counterpart. "In certain situations, a miss is as good as a mile. Speaking of the importance of English, in a business setting it is a deal breaker," she adds.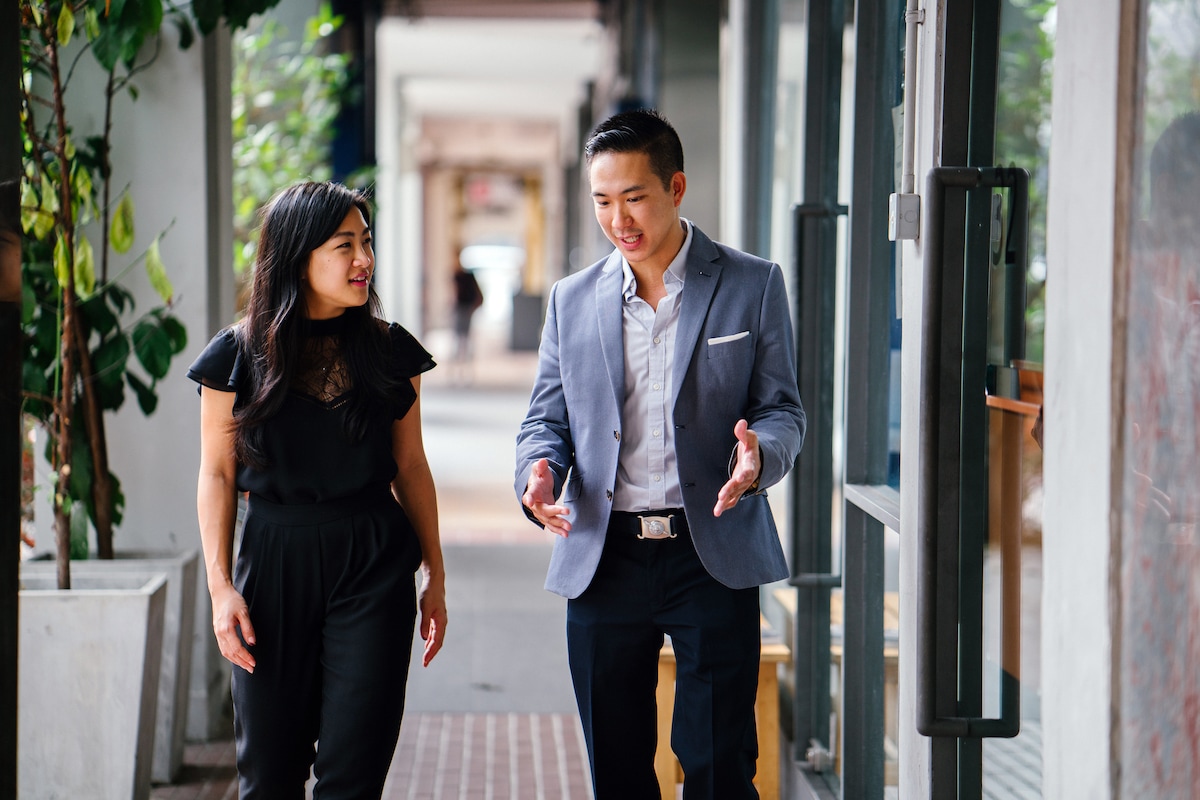 Tsedal Neely, an associate professor at Harvard Business School, makes a similar point through an observation that companies with bilingual employees have more opportunities to connect and collaborate with a more diverse network of clients and partners. Moreover, employees at these companies tend to be more effective communicators.
So better English proficiency at work is not merely a nice thing to have; it's that competitive edge that separates winning companies from the also-rans. 
What can employers do? 
In Martina's experience, the biggest success stories all come from the companies that found a way to motivate their staff to actually want to improve their English skills. The most practical solution is offering language classes to all employees as part of employment perks. This, of course, is only possible for businesses that are able to change how they perceive staff training: as a long-term investment strategy for the future, not a cost to be written off.
In a recent Harvard Business Review article, authors Minh Tran and Peter Burman gave the following suggestions for business owners who want to improve their employees' English skills: 
Test English proficiency:

A good place to start, for recruiters and business owners, is to have employees or potential hires take an English proficiency test in order to get a clear view of each individual's strengths and weaknesses. 

Clearly identify the links between English proficiency and specific job goals:

All effective English language training programs encourage students by emphasizing the correlation between proficiency and career advancement. 

Allocate resources to training employees:

As mentioned above, training is a long-term investment strategy, not a cost. 

Be mindful that lessons need to be personalized to better meet the needs of a specific profession or industry:

One-size-fits-all courses are not a suitable solution for businesses. Each employee will need a customized curriculum based on their English level, the nature of their job and career goals.
Martina also recommends letting workers study during office hours. Allocating just one hour per week to language study at work will be of huge help to those students who juggle career and family responsibilities. And incorporating 'ELSA Training Program for Corporates and Schools' can drastically boost the speed at which employees progress: a person only needs to spend 10 minutes a day practicing on their mobile device to show steady improvement.
What can employees do? 
From employees' perspective, working on their English skills will only bring results when and if: 
They understand the purpose of their studies: Do they want to be able to pitch their ideas fluently? Or to confidently negotiate with clients? Or to simply build their vocabulary for business correspondence? The more specific the goal is, the easier it will be for them to draft a plan to achieve their goal. 
Refer to standard documents and textbooks: Listening and imitating pronunciation, tones and stresses is an effective way to practice your English speaking skills. From YouTube and movies to TED Talks and apps like ELSA Speak, there are plenty of ways to learn from native speakers. ELSA will help you correct errors in pronunciation, stress and intonation down to every syllable, word and sentence.
They proactively create a habit of learning: It can be as simple as getting on ELSA app for 1-2 minutes while waiting for your Grab ride. With lessons designed as a gaming experience, learning becomes fun, so you no longer have an excuse to procrastinate. You can practice pronunciation or work on your vocabulary at your own pace, as long as you establish a routine early on. 
Last but not least, practice - practice - practice: conversing with your colleagues in English is a great way to gain confidence. Make it even more effective by asking for feedback, noting how easy (or difficult) it is for people to understand you and by continuously motivating yourself to keep going.
For enterprise inquiries, English centers or individuals operating in English education, please reach us via email at bizdev@elsanow.io for further details.
ELSA Speak is the world's leading English speaking learning app. Smart, less time consuming, inexpensive and personalized lessons are points that make ELSA widely used in 100+ countries and integrated into the curriculum at top English language centers around the world. For businesses looking for a way to teach employees English without burning a hole in the pocket, ELSA offers a comprehensive solution known as 'ELSA Training Program for Corporates and Schools'.