Vietnam's food and beverage industry has gone through massive changes in just a few years — from being in a relatively dormant state to being on guard, and then to adapting to the new normal and now actively reigniting its fire for the new year.
To celebrate industry players' endurance amidst hardships and persistent efforts to innovate and grow, Vietcetera and Mastercard present the #BanhMiAwards 2022, the highlight of this year's Flavors Vietnam.
This year is extra special. Besides the most popular restaurants, bars and brands gracing the list of nominees, we're also welcoming new faces and names that are setting their own mark in the industry.
Here are the potential candidates for this year's most coveted award in Vietnam's food and beverage industry, as decided by the jury.
Brand to Watch 2022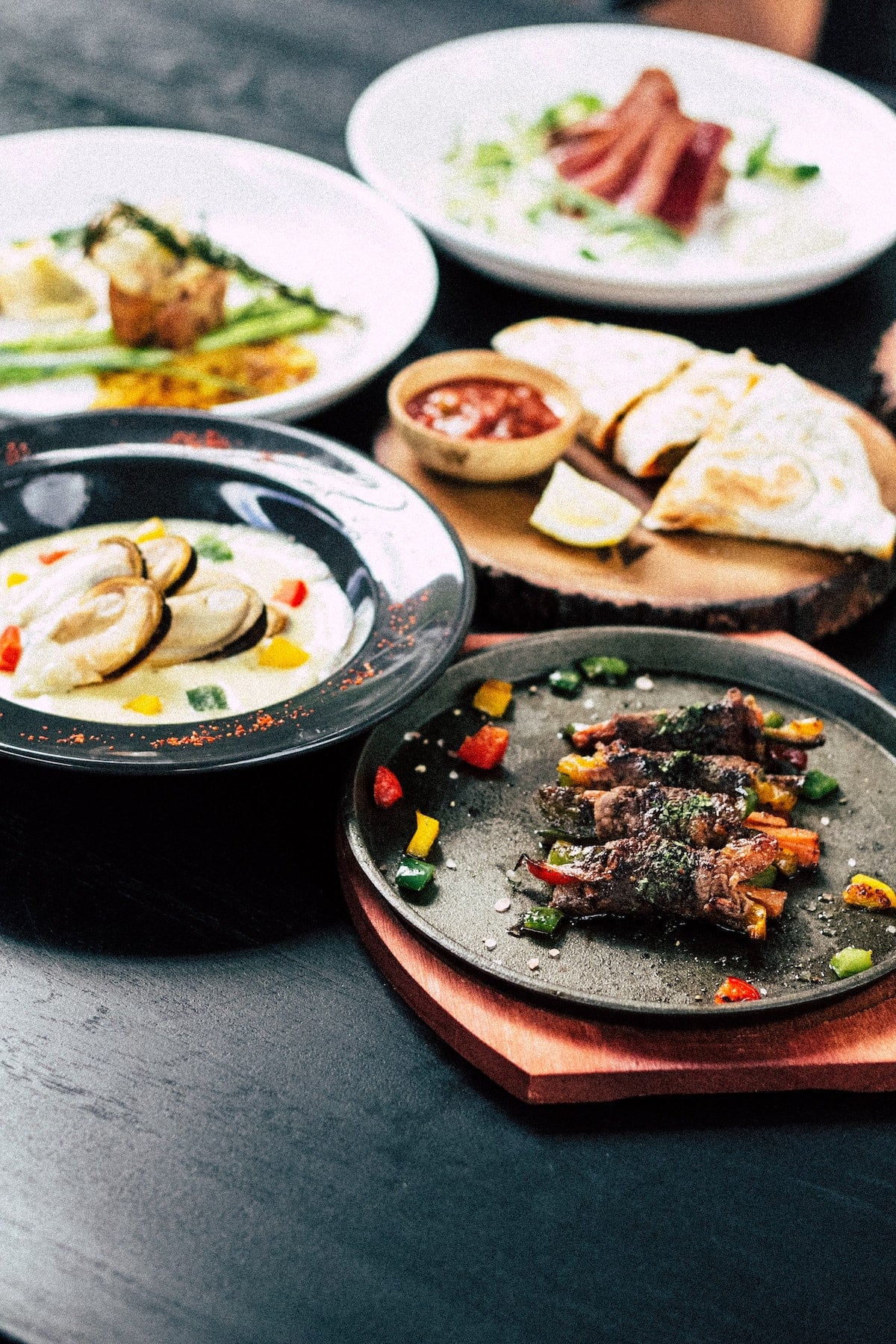 This category is for newcomers whose creative efforts and passion shine through every dish, gaining them praise from culinary lovers.
Nominees for this category:
Å by Tung
Roka Fella
CTY Kitchen + Bar
AmDang Typhoon
le gout de Gia
Neighborhood Hangout of the Year 2022
This category's nominees embody the "omotenashi" philosophy of serving with heart and integrity. Their service and culinary creations full of love and care have provided their guests with homely, relaxing culinary experiences, on which they can often rely for any culinary need.
Nominees for this category:
Iberico
CTY Kitchen + Bar
Kashew Cheese
Đá bào
Là Việt
Tách
Gia Room
Running Bean
Katinat
Tranquil
Design of the Year
A well-designed and thoughtfully created space will not only showcase the place's concept and style but also help to complete the guests' multisensorial culinary experience.
Nominees for this category:
Hum Vegetarian, Garden & Restaurant
Quince
CTY Kitchen + Bar
2 Lam Son (Park Hyatt)
Opera (Park Hyatt)
Pizza 4P's
Yazawa Saigon
Social Responsibility Award 2022
Food and drinks not only satisfy our tastebuds and help us survive, but they also connect us with our environment. This category wants to highlight that value through celebrating the F&B names that have been and still are contributing to building a better society throughout the span of last year.
Nominees for this category:
Pizza 4P's
Kashew Cheese
Noir
Koto
Hoa sữa
Bartender of the Year
They are the magicians of interesting drinking experiences. This award celebrates the incomparable creativity of bartenders across the country.
Nominees for this category:
Vũ Ngọc – Doozy Hanoi
Đinh Thép – STIR
Hoàng Quyên – The Key of Bartender
Đỗ Thành Tài – Summer Experiment
Grace Zhang – Remy Cointreau, Firkin
Vàng Hiếu Trung – Dot Bar, Firkin
Chef of the Year 2022
This category recognizes the most well-loved chefs in Vietnam, those whose focus, knowledge, and innovations have made huge impacts in the industry. They also are believed to write new culinary chapters for Vietnam.
Nominees for this category:
Juilen Perraudin – Quince
Hoang Tung – Tung Dining, Å by TUNG
Peter Cuong Franklin – Anan, Nhaunhau, Pot Au Pho
Francis Thuan – Esta Eatery
Bao La – Madam Kew
Bar of the Year 2022
Here we celebrate the sanctuaries of creative cocktails, after-hour relaxation, and late-night fun.
Nominees for this category:
Summer Experiment
Layla Eatery & Bar
The Haflington – Hanoi
Yugen
Madam Kew
Ministry of Men
Rabbit Hole
Racha Room
Restaurant of the Year 2022
Gathered in this category are culinary destinations with perfect culinary experiences for Vietnam foodies, be it taste, service, music, or the space to enjoy all of that in.
Nominees for this category:
Quince
Anan Saigon
Å by TUNG
Esta Eatery
Pizza 4P's
Gia Restaurant
Hum Vegetarian Garden & Restaurant
Kiyota Sushi Sake
Sol Kitchen & Bar
Yazawa
Flavors Vietnam 2022 is the 3rd annual program hosted by Vietcetera and Mastercard that offers a variety of gastronomic activities to boost the local food & beverage industry, and to shine a spotlight onto Vietnamese F&B players for a stronger recovery after the pandemic.

The program commences in January and runs through April, featuring highlights such as Vietnam F&B Conferences, Vietnam Restaurant and Bar Awards, Vietnam Restaurant Week, Vietnam Bar Week, Rising Chefs Challenge, as well as original multimedia series dedicated to food (Khong Cay Khong Ve) and beverages (9PM).

The flagship event of Flavors Vietnam 2022 is the Vietnam Restaurant & Bar Awards, fondly called the #BanhMiAwards to celebrate Vietnam's dedicated innovation of the restaurant and bar community, and to recognize key players and rising stars. Save your slot to attend the prestigious #BanhMiAwards on 19.02.2022!

Special thanks to all sponsors of Flavors Vietnam 2022: Mastercard, Diageo (owner of Johnnie Walker and Tanqueray), Lighthouse Group Indochina (exclusive distributor of Peroni and Super Bock), Good Food, Nestlé (exclusive distributor of San Pellegrino and Acqua Panna), Kamereo and Lacàph.

During the course of Flavors Vietnam 2022, Mastercard cardholders enjoy the privilege of an exclusive 15% discount for all event tickets.