Opinion
By Hoang Thi Kim Dung
Hoang Thi Kim Dung is the Head of Genesia Ventures Representative Office in Vietnam.
About Genesia Ventures: Genesia Ventures is a Japan-based, Venture Capital firm focusing on early-stage tech startups across Japan and Southeast Asia, with 2 funds and assets under management totaling $100M. Genesia Ventures has actively invested in about 80 startups globally, including companies in Vietnam like Homedy, Luxstay, Kamereo, Manabie, eDoctor, and BuyMed.
For days I had watched my social media feed fill up with photos of smiling friends on holidays. As someone who has been bitten by the travel bug but was homebound for months due to the lockdown, I was anxious to re-join the travel tribe. And that's how, last weekend, I ended up on a beautiful beach in Quy Nhon.
In Vietnam, travel has glimpsed clear skies again. After being grounded for almost two months, post-covid domestic tourism is regaining momentum. Businesses are happy and so are tourists who are taking advantage of the perks of affordable travel.
As both an investor in a TravelTech startup Luxstay and an avid traveler, I keep a keen eye on tourism trends. And what we are seeing today is a game changer. Travel trends shaping up in the post-covid world are going to have a long-lasting effect on the industry.
My take is that not only is this the golden time for Vietnam's domestic tourism, but also an opportunity for local TravelTech startups to get on board with the global travel revolution.
Below are some of my observations.
The new normal of Vietnamese tourism
Last week I had the opportunity to meet with Luxstay founder Steven Nguyen and pick his brain about the shifting winds of TravelTech and changes in travel habits, both globally and in Vietnam. Here is the summary of our conversation.
Vietnamese tourism industry statistics
Domestic tourism
At the time of writing, Vietnam marked 52 straight days without any local infection. As life is slowly returning to normal, some old ways are being replaced with new.
The good news? Traveling just got a lot cheaper. Vietnam's campaign called "Vietnamese travel in Vietnam" to encourage 100 million Vietnamese to travel within the country introduced unprecedented discounts of over 50% on flights, accommodation and other tourism-related products and services.
A typical example is "Danang Thank You 2020" promotion taking place from May to December 2020, with 150 businesses participating. VietTravel predicts that by August this year domestic tourism will recover by 30%. With one-month summer school holidays, the number could jump to 40-50%.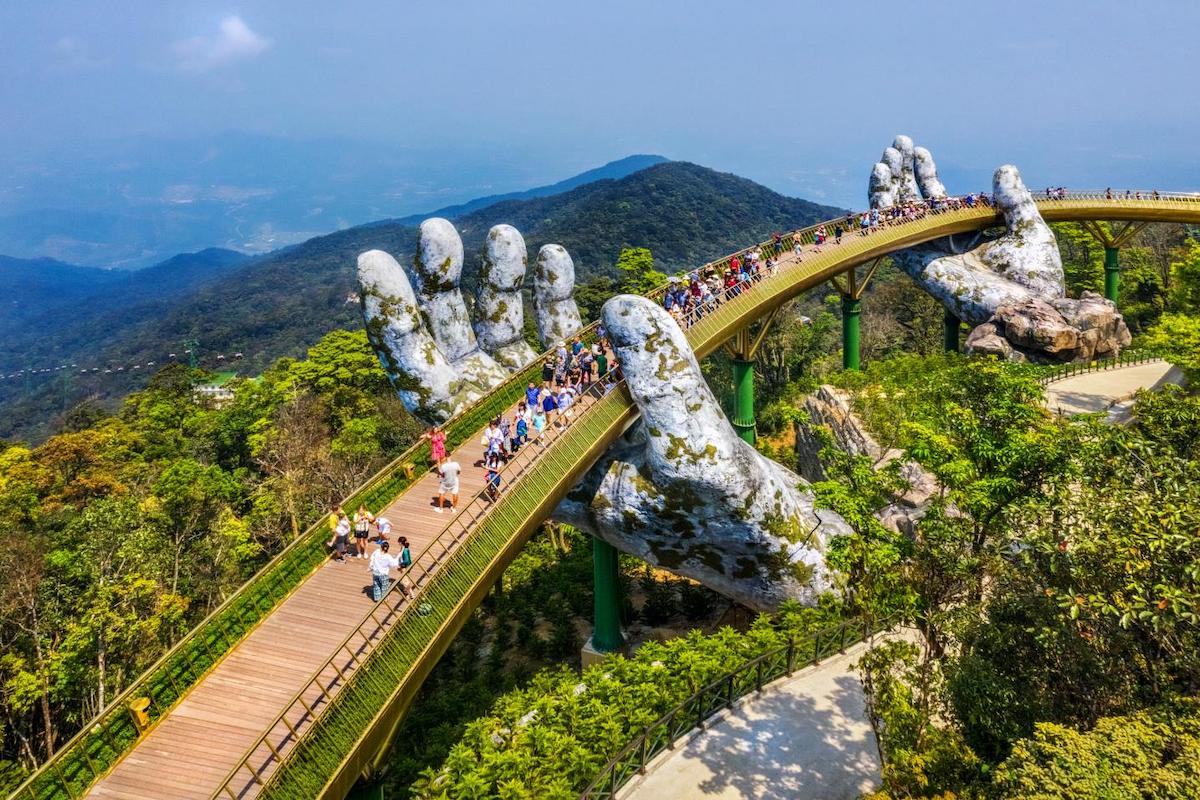 International tourism
Optimistic signals coming from the domestic market aren't mirrored by the international one. Before the pandemic, the proportion of international tourists accounted for 60% of Vietnam's tourism market.
Figures released by the General Statistics Office show that international visitors to Vietnam in March decreased 68% compared to the same period last year, bringing the total number of visitors in the first quarter to 3.7 million, down more than 18% compared to the same period last year.
The second quarter results are expected to be even worse, given that the whole economy was almost paralyzed due to social distancing measures and restrictions on travel to prevent the spread of the virus.
Many experts believe that for the global tourism market to fully recover, it will take one or two years, depending on when a coronavirus vaccine is available.
In the meantime, there are proposals to create "travel bubbles" or "air bridges" between countries that have all but banished the virus, and to gradually re-open international borders from quarter four. The amount of coordination this requires, however, and the difficulty of overcoming the psychological fear of disease make implementing this plan a challenge.
To summarize, the main challenges facing Vietnam's tourism industry at this time are:
Expanding the market share and growing the revenue from domestic tourism.
Effectively promoting the image of Vietnam as a safe, green, clean and beautiful destination to international tourists.
Global TravelTech startups swing into action
To date, the world has registered more than 7 million covid-19 infections, with more than 400,000 fatalities. Despite the fact that many countries have effectively controlled the epidemic and lifted social distancing orders, on a global scale the battle is far from won.
China, who eased the quarantine in early April in many localities after successfully flattening the curve, has seen a second wave of infections. The Ministry of Tourism of China stepped in quickly with a number of policies aimed at reviving domestic tourism.
The limited-time "Early Recovery" campaign offering a 50% discount puts health and safety first, encouraging travelers to take safety seriously. They are strongly encouraged to report their health status and to always book flights under their real names.
Similar to Vietnam's initiatives, China's provincial tourism promotions are aimed at stimulating domestic tourism.
Globally, two megatrends stand out:
Virtual travel (cloud travel).
Livestreams as a sales tool.
Mr. Liang, General Director of Trip.com — one of China's largest online travel groups — has sold about 60 million yuan ($9 million) of travel-related products in five livestream sales to date.
Ctrip (owned by Trip.com) announced in March an investment of 1 billion yuan ($140 million) in online travel. The company is cooperating with more than 10,000 travel businesses ranging from airlines to hotels to tour operators across China to attract customers with videos of popular destinations, encouraging them to take advantage of special deals and book trips for next summer.
Alibaba's Fliggy has also jumped on the live streaming bandwagon. Last February, the travel platform held about 25,000 livestream events generating more than 70 million views. Taobao Live platform has been hosting online tours of museums, zoos and aquariums hoping to attract potential tourists via the "try-before-you-buy" experience.
Outside of China, Klook Home has followed in the footsteps of Klook's online travel booking platform to launch a home-based travel experience. Airbnb has also caught up with the trend but is focusing on local activities rather than natural landscapes.
New Jersey-based Travel World VR has used virtual reality (VR) technology and 360 ° videos to create an effective marketing tool for travel agencies: destinations, cruise ships, resorts and tour operators were showcased in 360 ° splendor. Canadian Sitata took a different route and is offering a mobile platform that integrates health monitoring and safety advice for travelers.
How Can Vietnam's TravelTech Startups Remain Relevant?
Businesses are now focusing on stimulating domestic tourism by reducing prices and building a tour program tailored to local tastes. But most have not shown much creativity or breakthrough innovation in integrating technology into their tourism services.
This is understandable, of course, as the industry has suffered heavy losses in revenue and had to cut headcount to keep operating costs under control. So survival is number one priority at the moment.
Having said that, as a country that has successfully contained the spread of the virus, Vietnam is in a pole position to make a real difference in the post-covid travel landscape by embracing global trends and by investing in innovation.
I see it as an opportunity to RESET the mindset of our business leaders, to fully embrace global trends and adapt to them by finding new opportunities to take Vietnam's tourism industry to the next level.
Luxstay's Steven Nguyen shared his own take on the RESET concept in a recent interview with DealStreetAsia, where he talked about Travelmag and its potential to help the industry recover from covid-19. It's just one example of how we can promote Vietnam as a destination, drive revenue and build a sustainable business model, all at the same time.
I hope this article inspires Vietnam's TravelTech startups to take a leaf out of the global travel trade's book by paying close attention to the changing trends and to pour over international case studies. Today, we are in a position to lead the way: in eliminating the deadly virus and in showing the world how to travel safely in the post-covid world.
Bài viết này có ngôn ngữ: Tiếng Việt