For Cushman & Wakefield, whose legacy began in the city of New York City over 100 years ago, experience-focused thinking isn't new. As a leading global real estate services firm, they are deeply rooted in delivering exceptional value for real estate occupiers and owners by focusing on basic human needs rather than trends. 
Now employing 53,000 dedicated real estate professionals around the globe, the company boasts 400 offices in 60 cities and reported revenues of US$8.8 billion in 2019. In Vietnam, their projects include the upcoming OfficeHaus — one of the most attractive office spaces for the future of Saigon inspired by Bauhaus design principles according to Cushman & Wakefield themselves. 
Now more than ever, Cushman & Wakefield's emphasis on putting clients first means shaping workplace ecosystems of the future where convenience, life-work balance, and well-being are prioritized. We ask Alex Crane, Managing Director of Cushman & Wakefield Vietnam, about some 'first-of-its-kind' real estate projects like OfficeHaus in Celadon City, and what it takes to adapt to Saigon's real estate market nuances in a post-pandemic world.
What is your mission as a leading global real estate services firm?
Our mantra is 'What's Next'. For us, this means forward and inquisitive-thinking — to consider not only what we are, but what we want to become. This growth mindset is also adapted to how we work with our team, our clients, their businesses, their assets, and their people. From Silver Court in Shanghai to the Sears Tower in Chicago and all that comes next, our clients are at the center of what we do and why we do it.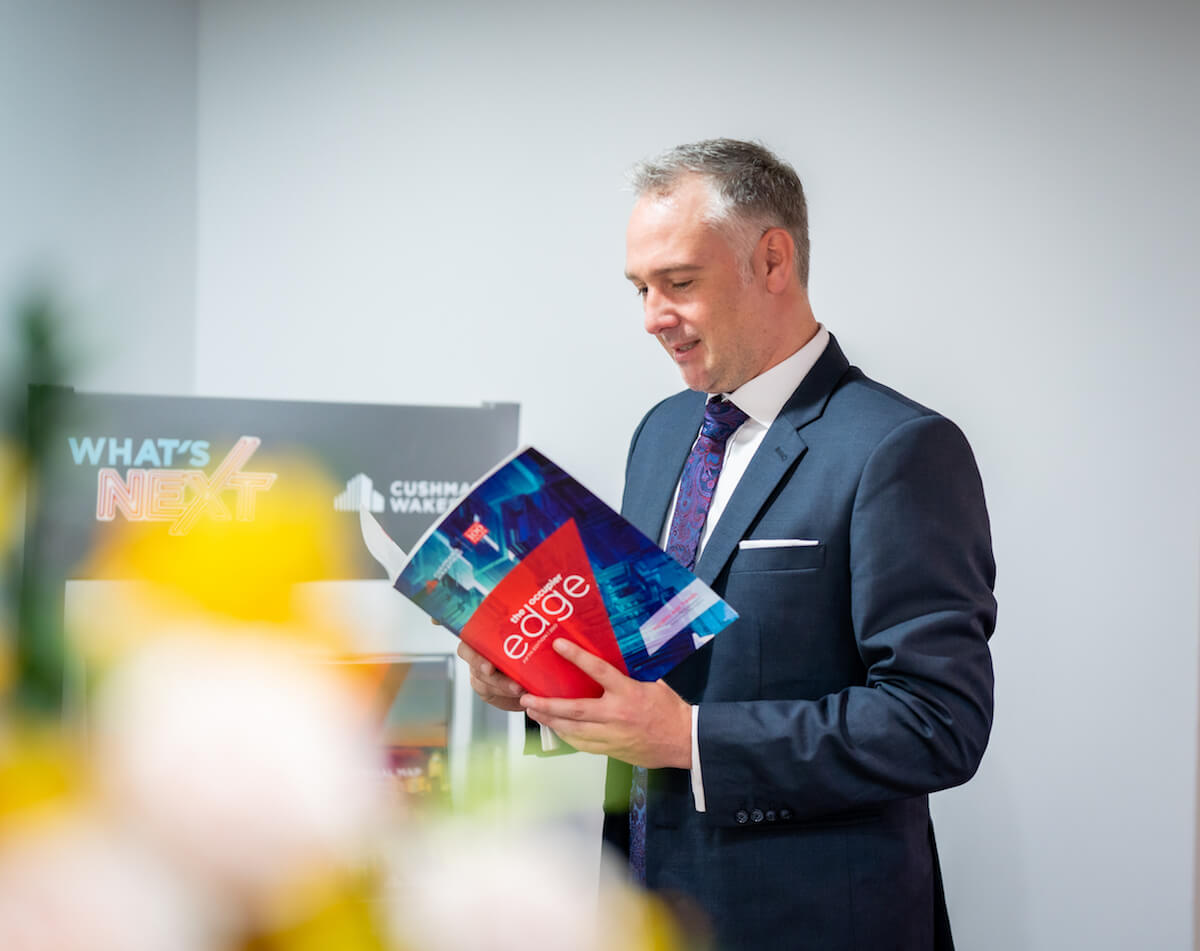 What does company culture look like at Cushman & Wakefield and how do those values compare to the value you're delivering to real estate occupiers and owners alike?
I guess you need to ask my team about our culture as it comes from the collective, but my staff members can agree that the foundation of Cushman & Wakefield was built on trust. With this kind of foundation, we can do anything! It encourages diversity, genuinity, a strong purpose, and — this has bitten me on the back time and time again — allows a right for respectful dissent.
The foundation of trust translates to our goals with the clients as well. We want to be the most trusted advisor for them. If we trust each other in our own environment, our clients will benefit from the talent of our team, and our business performance will create benefits. Easy, right?
What kind of challenges in real estate is Cushman & Wakefield looking to solve in Vietnam specifically?
COVID-19 is one of the largest unforeseen global challenges we've had to tackle. Most of our work today is geared towards guiding real-estate plans towards a "new normal". There are developers out there responding well to the pandemic, but we had the opportunity to go further than 'responding well' with OfficeHaus by incorporating contactless technology in the design phase.
Features like this one enable people to get from their vehicle to their desk without having to touch a single button-- ensuring a safer and healthier work environment. 
The challenge in Vietnam is adapting to the local market nuances and now with the pandemic, there are new demands we need to be prepared for. This kind of advisory, I suppose, is where our experience will impact the local market.
OfficeHaus is a first of its kind premium office building focused on sustainability and efficiency. What other "first-of-its-kinds" are you seeing in the real estate market? 
There are many joys in being the "first" or "best" at something. With real estate, the same applies for being the "largest" or "tallest." In Hanoi, we now have the "goldest" building of the city! Capital Place is the first LEED Gold accredited office in Hanoi. I got to work on Ho Chi Minh City's 'first' in 2011, so it's remarkable to see Hanoi with one too.
In terms of "firsts" in properties, I think wooden skyscrapers are something to watch. From an engineering and sustainability standpoint, these are fascinating. Sumitomo is building a 70-story wood skyscraper in Tokyo, for example, which should be ready in 2024.  
The pandemic will also inadvertently introduce 'firsts' in how we use real estate. A trend that will no doubt appear in the commercial segment is downtown real estate. People are going to be more open to looking at non-core and non-traditional locations. I bet companies are going to look for more 'hub-and-spoke-type' locations, with mobile staff not tied to one location or a downtown HQ.
On your website, it says that you're looking to offer clients a "new perspective" on COVID-19's impact. What kind of expertise are you drawing upon? 
As a global firm and the largest in China and the US, we're able to draw insight from what we have learned from previous projects. For example in China, Cushman & Wakefield have directly helped over 1 million people safely re-enter their offices. Additionally, we also learn from what institutional grade investors and occupiers from the US, who are typically the drivers of new trends, are going to want in the future.  
New York is the largest real estate market on the planet. As the largest real estate services firm in that market, it helps us become a strong driver of capital outflow and investor and occupier trends. Frank Sinatra got it right; if you can make it there, you can make it practically anywhere. 
What does the future of real estate look like in Vietnam? And what projects can Vietnam anticipate from Cushman & Wakefield in the near future?
The immediate future of real estate is in good shape in Vietnam. We're beginning to see changes in the way we use the typical office space and where we use it. We should also keep a watchful eye out as online sales are beginning to grow in Vietnam.  
The residential markets look to remain buoyant, although I do expect a hangover in the rental markets, so this may cool investor appetite marginally.
Everyone is now a shed-expert and industrial real estate is now what luxury retail was to developers 10 years ago. A promising sight on the face of it, but ultimately a sector that needs to remain competitively priced, meaning there should be a ceiling to rents and expectations on investors payback terms. If Vietnam is to continue its manufacturing growth success, speculation in this sector needs to end.  
Cushman & Wakefield we will be launching more office projects this year than we have ever before. We will also be launching the highest quality logistics park ever seen in Vietnam, but I'm afraid I can't say too much more about it.  We've come through 2020 in great shape and hold exciting expectations for 2021.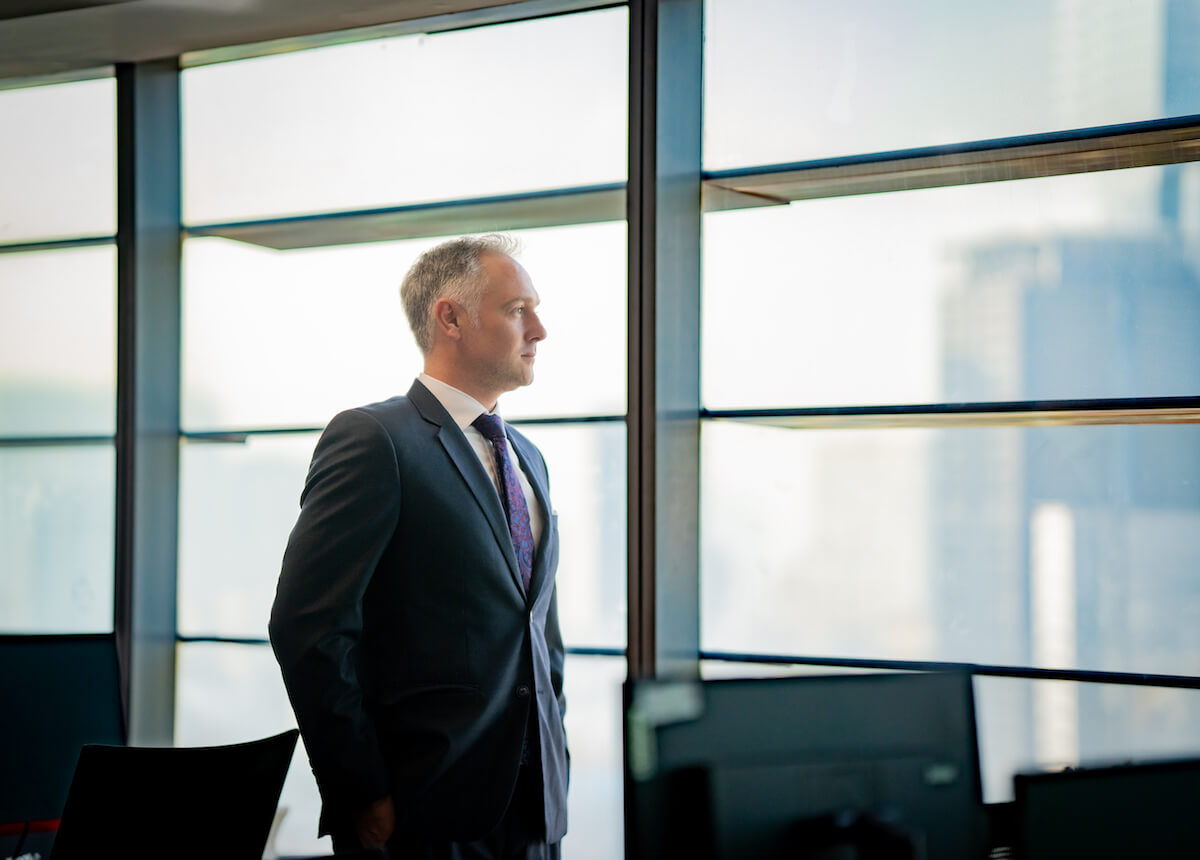 There's a new kid on Saigon's commercial real estate block and the newcomer is turning heads. OfficeHaus, a modernist marvel opening in Saigon's 'green lung' in late 2021, hopes to revolutionize the way the city works. A handsome Bauhaus-inspired 7-story building located within Celadon City, OfficeHaus has residential zones, the country's largest Aeon Mall, and Tan Son Nhat International Airport all within easy reach. Formed for function and built to be affordable, it offers a LEED-certified, human-scale alternative outside of the downtown core.
Follow Vietcetera's 'Only With OfficeHaus' series where we try to envision what the new office landscape will look like.