Danang may be Vietnam's fourth largest city but its progress and prospects—and let's not forget its beautiful beaches—are attracting startup and investor attention.
The city has topped the Vietnam Information and Communications Technology applications and development readiness ranking for the 9th consecutive year, and the city led the Provincial Competitive Index ranking from 2013 to 2016. This, combined with a booming tourism industry which brought in an estimated US $853.96 million in 2017, could see the city become an important center for startups in Vietnam.
Danang Entrepreneurship Support (DNES) studied incubation programs in Vietnam and abroad. The organization was formed with the goal of helping create a startup ecosystem for Danang. We spoke to DNES' CFO Trung Pham to find out how, through a combination of private and public, and international and local support DNES is working to help startups in Vietnam to turn Danang into Vietnam's innovation hub by the sea.
What are the benefits of launching a startup in Danang?
The area is a great test bed for startups. With a population of 1.5 million and over 6 million tourists a year, there is a large enough customer base to test out a concept. But a business mistake will not have the negative consequences that it may have in the larger markets of Hanoi and Saigon. You can come here to test, experiment, and develop without the worry that a failed product will be fatal to your business.
For startups in Vietnam, fear of failure can hold you back. But you must make mistakes and face failure. In fact, make lots of mistakes, and you can learn from them and improve.
The commercial opportunities in Danang are fewer than in Hanoi or Saigon—and the same is true of the talent pool. But this is changing fast, with people looking to move to Danang for a better quality of life.
Could you describe the scale and methods of your incubation program?
We have had five incubation batches with more than 40 startups involved. As with startups everywhere, many of these failed, but we are seeing entrepreneurs learning from those failures. They return to DNES with new, more developed ideas.
The program lasts for six months. It is crucial to offer a dedicated business mentor. Many of our mentors are based in Danang, but we also have links to Saigon. Plus we connect with international companies who have experience working with startups in Vietnam.
We run intensive workshops on topics crucial to developing a successful business. These are often delivered by experts from our global network of partners, including a Startup Bootcamp focused on fundraising—pitching skills and practice, due diligence, marketing for startups—messaging and positioning, networking, as well as one-on-one coaching.
This was facilitated by Tair Kowalsky, CEO of the Israel-based SigmaLabs Accelerator and Founder of HAC Accelerator and Omri Toppol.
How important is it to bring international experience to startups in Vietnam?
Our international partners give incredible value. One example is the Swiss Entrepreneurship Program which supports us with high-level speakers for workshops and seminars. One seminar included a talk from Priceline's co-founder Jeff Hoffman, and a training workshop on how to pitch to angel investors.
They also provided an entrepreneur in residence, Ms. Ameeta Soni, who has extensive experience as a founder, investor, advisor, and board member. She stayed with DNES for a month to offer advice to our startups and our team about marketing and growth strategies.
Topica Founder Institute's recent report shows that most of Vietnam's startup investments come from foreign money, so it's crucial to have international perspectives. Global advice can raise the level of expertise and bring universal solutions to problems that startups are facing.
It is important for our startups to look beyond the local market if they want to be taken seriously by investors. These investors want to see a plan for the Asian or global markets, not just Danang or Vietnam.
Thus we value partnerships with both local and international partners, including Swiss EP, Vietnam Innovation Partnership Program, Mekong Business Initiative, and The Embassy of Israel.
DNES also offers a coworking space, how do you cater to those clients?
Approximately 80% of our clients are local digital workers, freelancers, or startups. Most are Vietnamese.
This year, our coworking space—Danang Coworking Space—was nominated as the third most creative space out of 148 spaces in Vietnam by the British Council.
We offer flexible desk space and offices for meetings. But most importantly, we offer a community of peers to collaborate with. It's important for entrepreneurs to see other people who work like them. They can encourage and motivate each other.
The coworking space is where the startup journey begins. You form and build your idea with support from our regular workshops. When a startup reaches a certain point, they apply for the incubator program, which accelerates their growth and launches the business.
Finally, we have permanent office spaces for a few small businesses. They grow while still accessing the support from our partners. In fact, Zody has been in one of these spaces since they graduated from the incubator.
Tell us about the recent International Startup Conference and Exhibition, SURF, which you recently held in Danang.
This was our third startup conference, organised as part of our ambition to make Danang the startup hub by the sea. The event gives Danang's startup ecosystem a focus, and a way to connect with other startups in Vietnam.
This year we focused on the main problems a startup faces when getting off the ground. Workshops and talks were themed around five issues—finance, technology, human resources, social issues, and leveraging local advantage.
We also held a pitching stage where seven teams pitched their ideas to an audience of 1,000 people. We had more than 40 applications for this opportunity, including teams based in Japan and Saigon. Those selected went through a four-day pitching boot camp where they learned how to develop a high-level pitch—a skill which is so important for a Vietnamese startup.
The finalists were Oristek, BGift, Ikkai Inc, TOB, EduSi, Xedike, and Caromi. They competed for prizes like a voucher worth US $2,000 for use at the DNC coworking space, and an entrepreneurship study trip to Israel—sponsored by Embassy of Israel in Vietnam.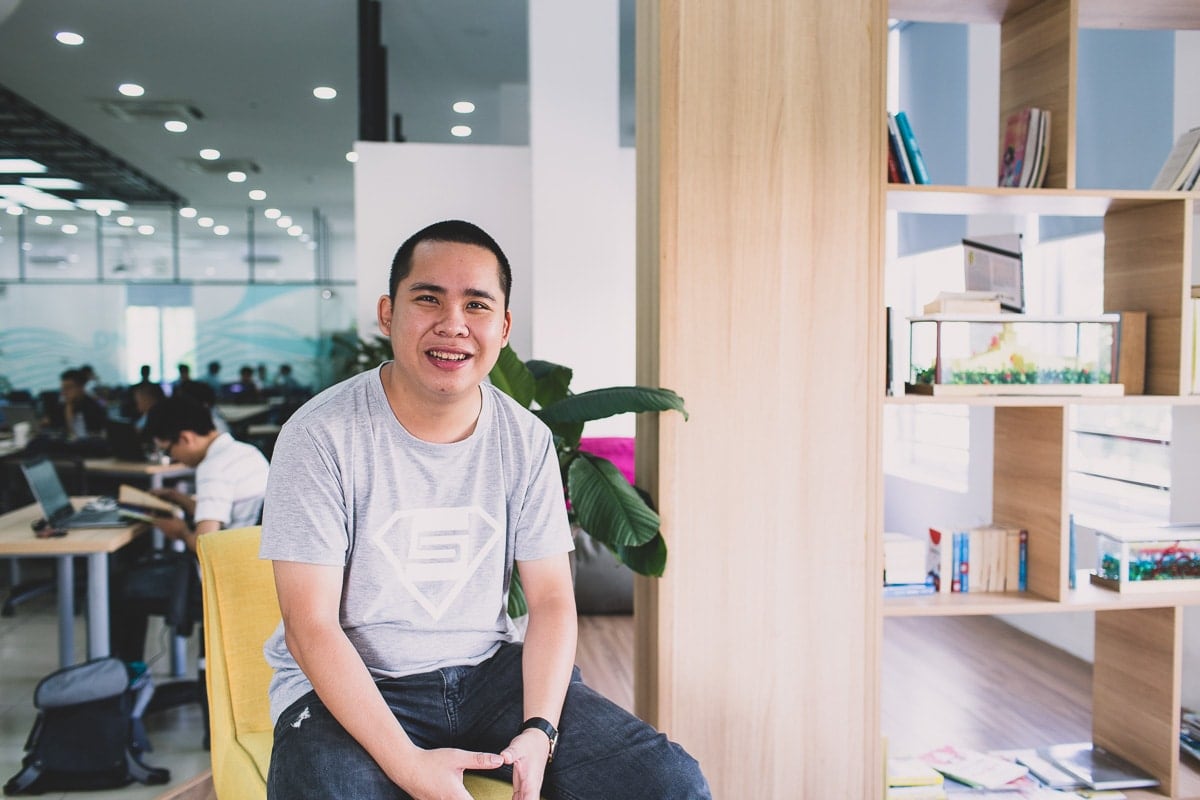 Do you have any inspiring success stories that have come from your programs?
When it comes to startups in Vietnam, Zody is a great example. They provide customer relations and loyalty reward systems for businesses. They began in our coworking space, progressed through our incubation program, and now have permanent office space here. They continue to contribute to the DNES community and we are very proud that they have recently received funding of US $500,000.