Dodo Pizza, the world's fastest-growing pizza chain, is making its mark in Vietnam. From its humble beginnings in Russia's far north, Dodo Pizza has expanded to 935 stores across 17 countries, with plans to open 1,000 more stores globally, including Vietnam. This ambitious growth strategy positions Dodo Pizza as a major player in the fast food industry.
Dodo Pizza stands out from its competitors through its innovative use of technology and focus on customer experience. To optimize efficiency and convenience, the pizza chain has also embraced cutting-edge solutions, including cloud-based management software, drone delivery services, and personalized marketing campaigns.
With its expansion into Vietnam, Dodo Pizza is poised to transform the country's pizza market by combining technological innovations with a strong focus on customer satisfaction.
Kitchen… "in the Cloud"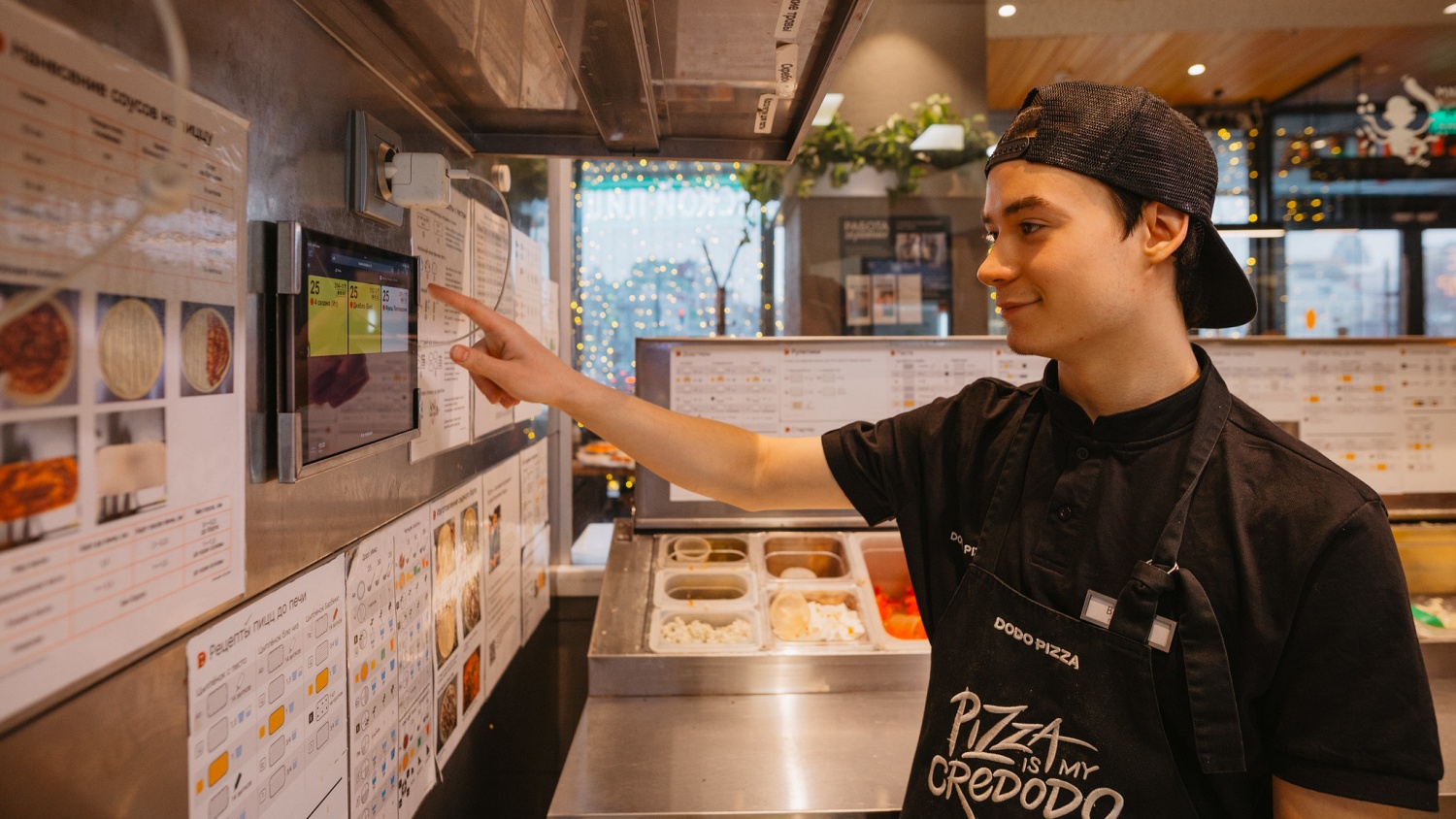 Pizza delivery by… drones? - unbelievable, but Dodo Pizza made it and went viral, from Washington to Tokyo, when delivering a pizza to a customer in Syktyvkar Central Square. During a meeting with Bloomberg in 2019, Fyodor Ovchinnikov - Founder of Dodo Pizza, emphasized: "Dodo's half food and half tech." He even likened the Dodo IS, a proprietary mix of application software and analytics stored in the cloud, to "an inedible but extremely effective secret sauce."
Overseen by a "chief agile officer" and maintained by 200 technicians, it provides, among many other things, instant monitoring of cash flows, inventories, and service times at every location in the network, all viewable with just a few taps on a tablet. And mandatory, live-streaming kitchen cams allow anyone with an internet connection to watch a Dodo pizza being made.
As the first food tech in the world to invest more than $50 million in management software, Dodo Pizza always puts the customer experience first. On average, Dodo invests more than 1 million USD in technology platforms monthly.
Dodo IS also transparent financial data from stores globally. Another selling point of Dodo IS, which Fyodor's programmers are working on now, is the ability to automatically create marketing campaigns for individual locales when sales dip below a certain threshold. Or, as Fyodor puts it, "when labor productivity is getting low."
"This industry is becoming a technology business, and Dodo's at the top of the class," QFA Director Alex Trotter said to Bloomberg. "It has the best platform we've seen in fast food."
Personalize the customer experience
With an ambitious target of $1 billion in growth by 2024, Dodo Pizza recognizes the pivotal role of technology. While industry giants like McDonald's invest heavily in delivery services, Dodo Pizza takes a different approach by revamping its restaurants to enhance the customer experience. Visitors can enjoy unique opportunities such as kitchen tours and participating in pizza-making, which aim to showcase Dodo Pizza's commitment to quality and food safety. This strategy not only optimizes individual customer satisfaction but also attracts a larger customer base, achieving a harmonious "brand balance" between dine-in and delivery sales, as envisioned by Fyodor.
Another exciting thing, Dodo's ordering app is unified in 17 countries around the globe.
Dodo leverages technology to facilitate partnerships between investors and aspiring business owners. Prospective participants undergo a comprehensive training program, including lessons on maintaining cleanliness, before entering into hundreds of successful collaborations. Dodo empowers individuals to become mystery shoppers, monitoring store performance. Dodo retains the right to discontinue the partnership if a franchise fails to meet expectations.
With those contributions to the F&B industry, in 2018, Fyodor was awarded the "Entrepreneur of the Year Award" by Ernst & Young in the "Restaurant Business" category. In 2019, Dodo Pizza continued to receive the GRLC Distinction Award for Innovation at the Global Restaurant Leadership Conference in Singapore.
'Steve Jobs' in the pizza industry
Fyodor Ovchinnikov is a little over 40 this year, favored and praised by the European media as the "Tsar," "tycoon" in fast food. Or the "Steve Jobs" of pizza, as called by Dennis Green - one of the most influential names in the pizza business in the United States, especially contributing to the success of Domino's Pizza, which is also currently one of Dodo's shareholders.
From archaeologist to pizza entrepreneur, Fyodor Ovchinnikov has defied expectations. With over 2 million social media followers and a sought-after speaker at technology and business conferences, Fyodor's journey began humbly in a remote, snow-covered countryside. Originally owning a book chain, the 2008 global financial crisis led him to pursue a new path in the fast food industry. He worked his way up, starting with entry-level positions at renowned establishments like McDonald's and Sbarro, until finally finding success with Papa John's. Fyodor's determination and resilience have been essential to his remarkable rise in the pizza business.
Recalling those days, Fyodor says he sees it as a practical way to not only gain experience but also observe more about his customers' habits and preferences. Of course, learning the recipe that makes delicious pizzas irresistible.
Fyodor, returning home with limited funds, launched his inaugural pizzeria. Inspired by his passion for books, he aptly named the company after the extinct flightless bird, the Dodo, which also serves as its logo. Fyodor's fondness for Lewis Carroll's Alice in Wonderland is evident, with the wise and guiding character of the Dodo resonating deeply with him.
Complete transparency, using a "cloud" kitchen to manage the quality of dishes synchronously, and mobilizing capital from the community through franchising are the three core principles that make up the success of the global Dodo Pizza chain in the world.
Coming to Vietnam in 2021, Dodo Pizza currently has four stores in Vietnam, including the Dodo Pizza Kids Academy room for children to create their pizzas freely. Dodo Pizza Vietnam aims to open 150 stores, specifically in the next three years; there will be 30 stores in Ho Chi Minh City and 20 in Hanoi. "We are interested in chain expansion but also focus on quality," shared Mr. Nguyen Hoa Ngoc - CEO of Dodo Pizza Vietnam.
Marking its first anniversary in the Vietnamese market, Dodo Pizza's next step involves its founder, Fyodor Ovchinnikov, visiting the country to spearhead an exclusive, invitation-only conference. The agenda involves sharing the intriguing narrative of Dodo Pizza's growth trajectory and Fyodor's entrepreneurial journey.

Time: 13:30 to 16:30, June 8, 2023

Location: Coteccons Building, Coteccons Office Tower, 236/6 Dien Bien Phu, Ward 17, Binh Thanh District, HCM City.

Those interested in gaining a deeper understanding of Fyodor Ovchinnikov's business philosophy and Dodo Pizza's roadmap to success are encouraged to register for the event.