Above a Belgian craft beer brewery, is The Lab, the creative and design studio behind projects like Bakes, Nest, ănăn Saigon, Madame Kew, HIV A Love Story, and Vietcetera's branding, among others.
Their new office occupies two floors and a rooftop. It features familiar open office spaces like communal workstations, hot desks, sofa areas, see-through partitions, and a kitchen bar. The first floor comfortably houses 30 full-time staff. (They employ 120+ total including remote and part-timers).
The second floor is used sparingly throughout the day for coffee and the occasional meeting. Quick calculations show the office has room to grow to 80 onsite staff.
Beyond the usual trappings of an open office, however, some of The Lab's signature touches reveal their personality and approach to creativity.
Exhibit 1
Experimental mechanical devices to operate all their WC facilities hands-free, designed by their partner Kon Studio for a post-Covid world. These contraptions align with their experimental and collaborative ethos.
Exhibit 2
A dramatic Vietnamese daybed and bench provides opportunities for communal sitting, sleeping, eating.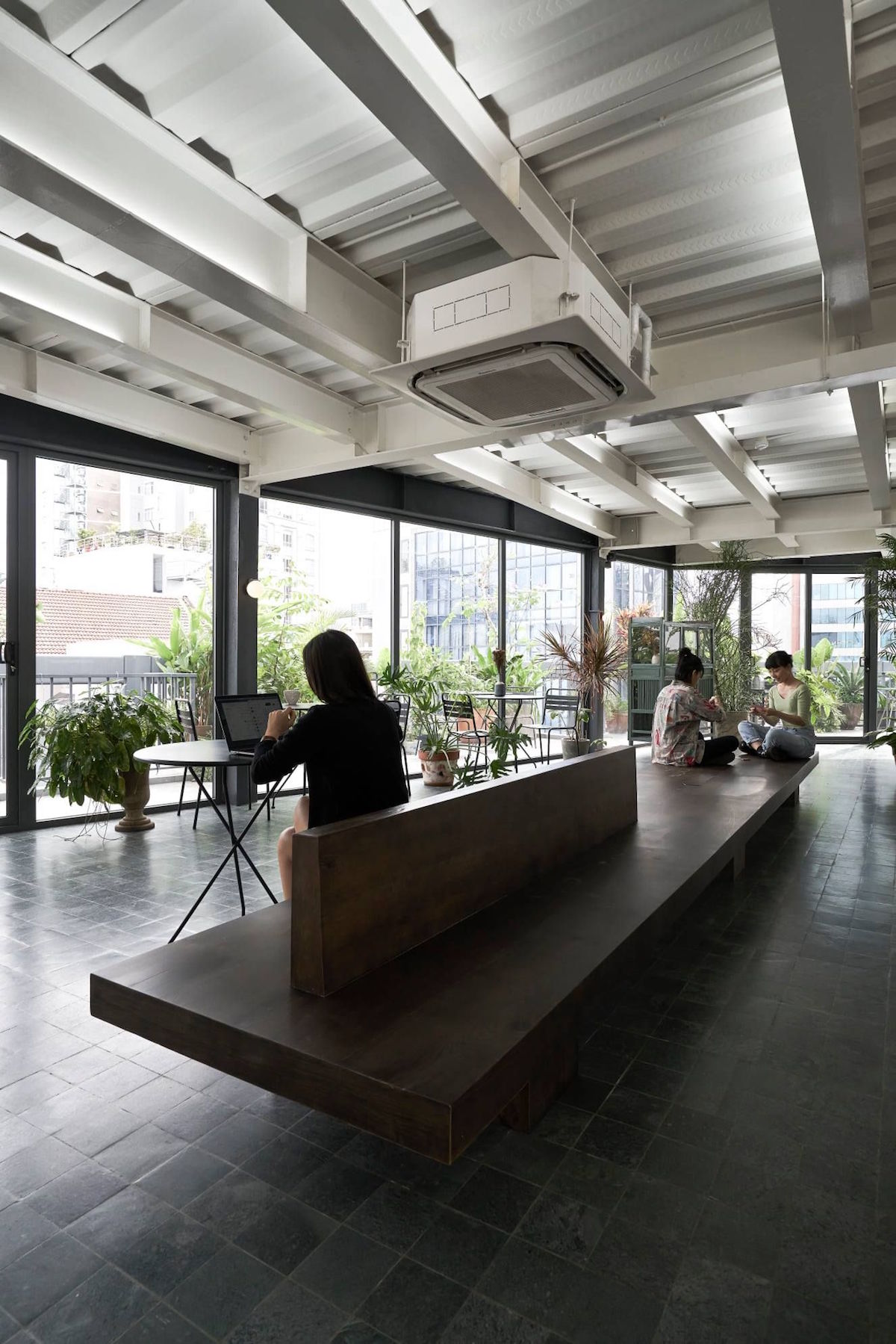 Exhibit 3
40 different species of plants (around 120 in total), some hand-selected at a local plant nursery and some transplanted from their old office. Each team member is encouraged to adopt a plant to use as soft privacy screens around their open desks. The plants also act as curtains for the wraparound, floor-to-ceiling windows.
This is what they call "casual creativity", an experimental but effortless approach to problem solving, a preference for authentic, pleasant and tasteful human experiences over philosophical ramblings.
Link to plant folders and each of their names.