Vietnamese coffee is known for its intense, complex and, to some, bitter flavor. It is not only the distinctive taste of freshly roasted Robusta beans, however, that makes the coffee scene in Vietnam, and particularly in Saigon, so rich and vibrant. For many locals and expats, coffee is not simply a beverage; it's a way of life. A coffee shop can be a place to escape from the hustle and bustle of a chaotic city, to hide from the intense heat of Saigon, to catch up with old friends and make new ones, or to sit alone and chill. Today, numerous coffee shops with unique concoctions, appealing decor and ambience are bursting into every corner of the city. Here is a round-up of Vietcetera's editors go-to coffee shops serving up standout brews in equally impressive settings.
Nomad Cold Brew Coffee
Tucked away in a quiet alley on Vo Van Tan street, Nomad Cold Brew Coffee is an intimate and lively coffee shop dotted with numerous indoor plants. Besides a 'bar-centric' design, Nomad uses black and white as its main color theme, giving the cafe a sleek and edgy look. On the menu side, Nomad is known for infusing its cold brews with tropical fruits.
Location: 93b Vo Van Tan Street, District 3.
Facebook
About Life Coffee Brewers
Tokyo's favorite specialty coffee stand, About Life Coffee Brewers is a gift to Saigon coffee heads from the founders of Pizza 4P's. The cafe uses premium beans imported from their exclusive coffee roaster in Tokyo, Onibus Coffee, and offers a small, but well-curated menu featuring espressos, cold brew lattes, drip coffee and other popular Arabica-based beverages.
Location: 151 Hai Ba Trung Street, District 3.
Facebook | Instagram
Okkio Caffe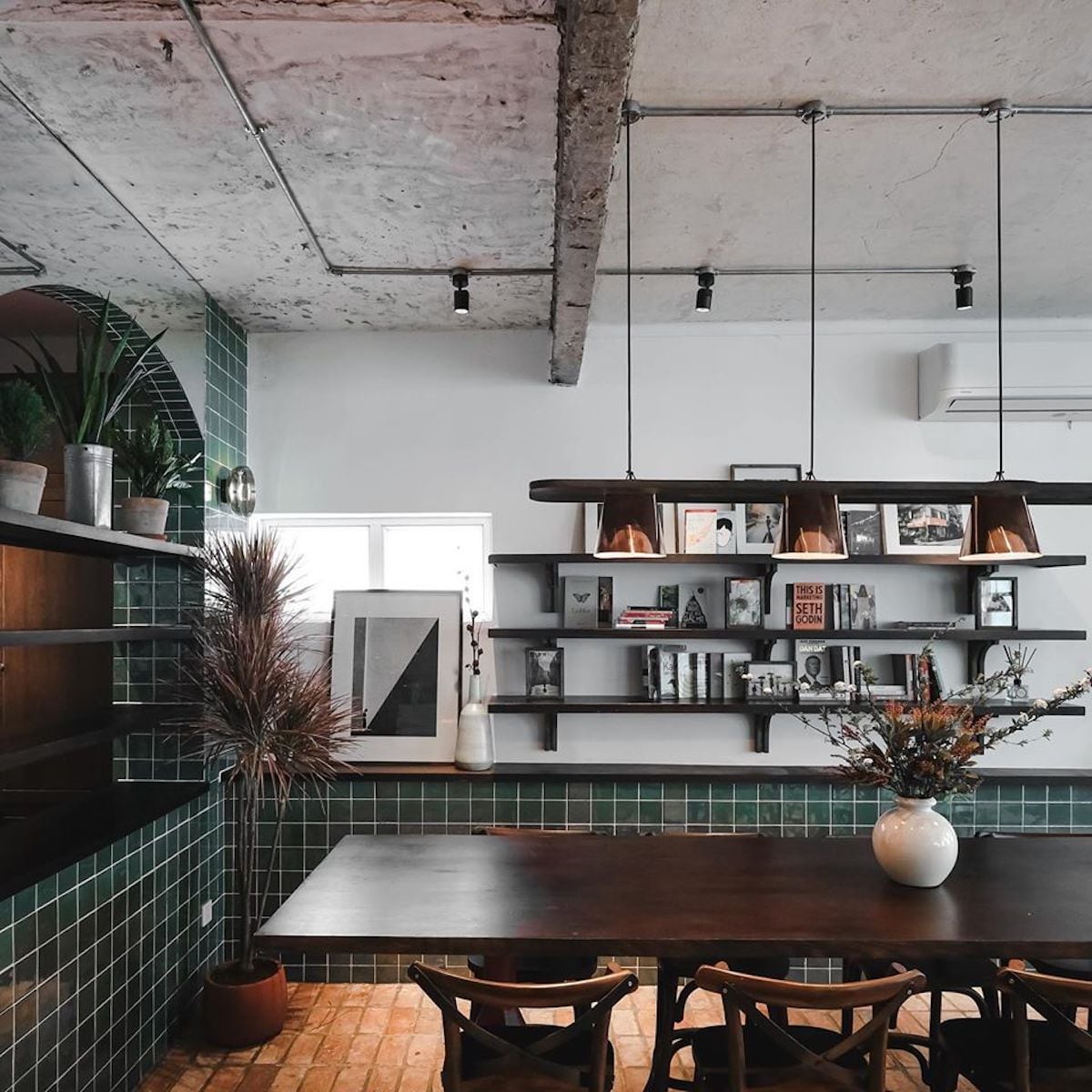 Located in the heart of downtown, Okkio Caffe is a sleek retro coffee shop reminiscing about old Saigon. The venue, awash with natural daylight streaming in through the wrap-around windows, features exposed brick walls, turquoise ceramic tiles and a large open bar in the center. Try their excellent latte – creamy, sweet and aromatic.
Location:
120-122 Le Loi Street, District 1.
35 Nguyen Van Trang Street, District 1.
Facebook | Instagram
The Fig Cafe
Picked by the majority of Vietcetera's editors, The Fig Cafe offers a much-needed break far from the madding crowd. Nestled in a quiet area in District 7, The Fig Cafe is instantly recognizable thanks to a life-size Buddha statue overlooking a serene fish pond. Inside, the place is filled with potted plants and natural light creating a relaxing and calming ambience. You could easily spend an entire day here, sustained by a variety of healthy food and beverage options. This is the perfect place to recharge your batteries after a long work week.
Location: 7A Nguyen Binh Street, District 7.
Facebook
La Viet Coffee Saigon
Joining Saigon's coffee scene with its first location on Hai Ba Trung Street, La Viet Coffee has been making waves in its hometown of Dalat since opening there three years ago. As a Vietnamese coffee brand, La Viet Coffee's menu is centered on authentic drip coffee, specialty coffee cocktails and sandwiches.
Location:
191 Hai Ba Trung Street, District 3.
16 Ba Huyen Thanh Quan Street, District 3.
6D Tran Quang Dieu, District 3.
57A Tu Xuong, District 3.
Facebook | Instagram
Danshari Coffee
Nestled in the heart of District 1, Danshari Coffee is a haven of studied minimalism. A concept gaining popularity in Vietnam, minimalism is reflected in everything from fashion to architecture to your neighborhood coffee shop's decor. The beverage menu is built around high-quality ingredients including coffee, matcha powder, cacao powder and dried tea leaves. Those with a sweet tooth won't be disappointed either.
Cliche Coffee and Music
At the end of a picturesque alley on Tran Cao Van Street, an old-style coffee shop serves one of Saigon's best egg coffees, its thick texture a combination of whipped egg yolk and Robusta coffee mixed with condensed milk. At Cliche, vintage decor, soulful retro music and the occasional sound of creaking floorboards combine to create an ambience of nostalgia and heritage.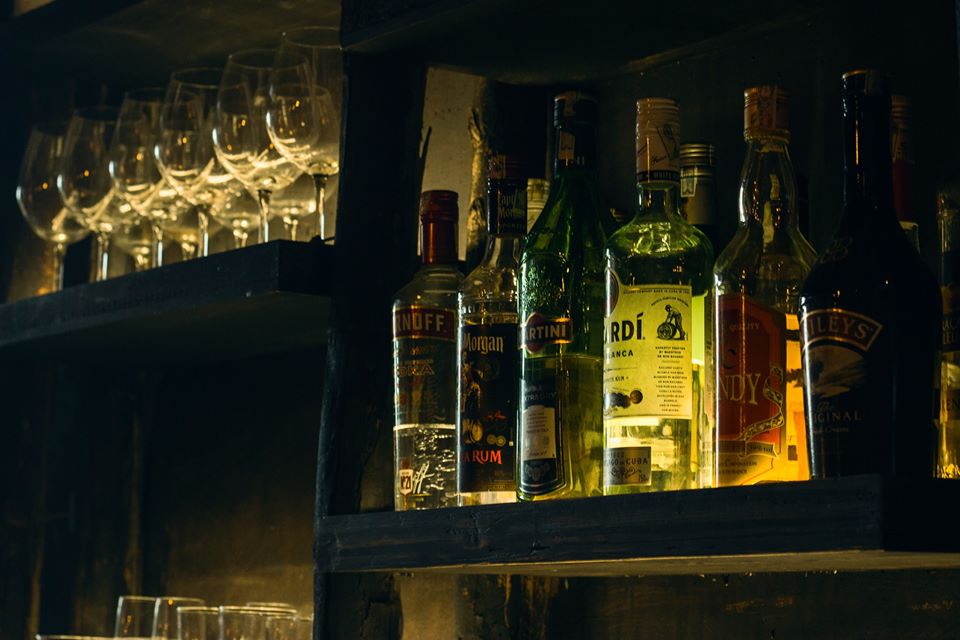 Location: 20 Tran Cao Van Street, District 1.
Facebook | Instagram
Hoang Thi Cafe
Hoang Thi Cafe is an artsy, hipster coffee shop located in a quiet alley. With a decor of distressed walls, dim lighting, paintings and pencil sketches made by the cafe's owner, the cosy, beautiful space of Hoang Thi is a good destination for chilling. Melodious jazz music flows out of the speakers adding to the calming ambience of the shop.
Location:
33/72 Nguyen Trung Truc Street, District 1.
Level 1, 14 Ton That Dam Street, District 1.
Facebook
The Loft Cafe & Bistro
Despite being located in one of Saigon's oldest heritage buildings, The Loft Cafe & Bistro has a decidedly youthful vibe. At lunch time, the white-collar crowd from the nearby offices fills the lofty, rustic space with lively chatter. A great spot to catch up with colleagues or to relax after work.
Location: 26 Ly Tu Trong Street, District 1.
Facebook
Soma Saigon
A coffee shop by day and a bar-cum-event space by night, Soma Saigon draws a loyal crowd of digital nomads and creatives flocking to this quiet corner of Thao Dien for freshly brewed coffee. Soma's leafy courtyard features a striking mural by a local graffiti artist, while inside, upcycled furniture and rotating art exhibits offer cosy working areas and visual inspiration, respectively.
Location: 6 Le Van Mien Street, District 2.
Facebook | Instagram
Related Content:
[Article] The Workshop's Quynh Tran Shares How He Manages One Of Saigon's Favorite Coffee Shops
[Article] Nguyen Coffee Supply: Local Beans For Honest Vietnamese Coffee