While there is no direct air link between Vietnam and Italy, the investment by Italian companies in Vietnam has grown significantly over the past couple of years.
Following the success of Routes Asia in Da Nang, the signing of a pact by the Airports Corporation of Vietnam (ACV) and SEA (Società Esercizi Aeroportuali) Milan Airports to promote the development of air routes from Italy to Vietnam is considered one of the main highlights at the event.
The signed Sister Airport Agreement (SAA) will allow the two airport operators to share their experiences and work together to encourage airlines to launch direct services between the countries. In addition, this milestone also contributes to the promotion of aviation activities between two countries and the development of trade, tourism, and investments. The agreement will focus on Ho Chi Minh City, Vietnam's most prominent commercial city and business hub.
Andrea Tucci, SEA vice president of aviation business development, said Vietnam is a focus market for SEA because of the rapid growth of touristic and business segments. "By signing the SAA, we put in place a strong cooperation with ACV sharing the common goal to establish the soonest a direct flight to Milan," he added.
Furthermore, Nguyen Quoc Phuong, executive vice president and in charge of ACV Business and Market Development, also said that signing an SAA with SEA Group is an honor for ACV as it is the first airport operator from Europe to set up a strong collaboration in air traffic development with them.
"Vietnam's skies are now entirely accessible to the rest of the world as we recover from the COVID-19 pandemic," Phuong shared at the Routes Asia event. "I believe that the cooperation will dramatically increase air traffic volumes between Vietnam and Italy. ACV is committed to supporting SEA in promoting new routes to leisure and business destinations in Vietnam."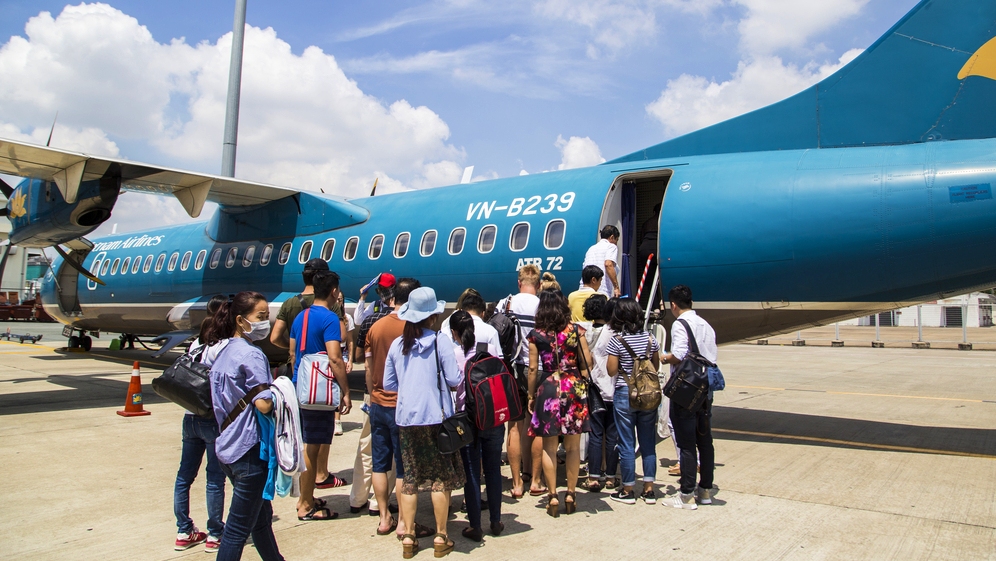 Vietnam Airlines plans to tap the Indian market
Also at the Routes Asia event, Vietnam's flag-carrier CEO Le Hong Ha revealed they are shifting the airline's geographic focus to India being the largest untapped market they're not currently operating passenger flights to. Although during the pandemic, Vietnam Airlines launched twice-weekly cargo-only flights from Hanoi (HAN) to New Delhi (DEL) and weekly cargo flights from Ho Chi Minh City (SGN) to New Delhi.
Per the CEO, they are looking to expand their post-pandemic route network in India – Kolkata and Mumbai have been identified as potential new destinations.
This month Vietnam Airlines will launch 3X-weekly passenger flights on HAN-DEL and 2X-weekly flights on SGN-DEL. According to the reports, if the New Delhi service proves popular, the carrier will look to launch routes to Kolkata and Mumbai.
Additionally, CEO Ha disclosed Vietnam Airlines is in discussion with aircraft manufacturers and lessors to find a suitable aircraft to serve short runway airports within Vietnam. The upgrade to regional jets will likely take place in late 2023 when Con Dao (VCS) and Dien Bien (DIN) airports are upgraded and rated to receive A320 or similar aircraft.