Yakiniku, the Japanese art of grilling premium meat cuts, has become a sensation in Hanoi. This interactive dining experience allows patrons to grill their own meat, creating a social and gastronomic adventure. Hanoi's yakiniku scene offers diverse cuts of meat, from succulent Wagyu beef to tender pork and flavorful chicken, making it a must-try for locals and visitors.
We've listed five outstanding yakiniku restaurants in the capital city, each with unique charm. These dining spots have contributed to the growing popularity of this Japanese culture food. Yakiniku is more than a meal; it's a social event where friends and family come together to bond over the shared experience of grilling their own food. Explore this sizzling sensation and discover the top yakiniku spots in the heart of Hanoi.
Yakiniku Yazawa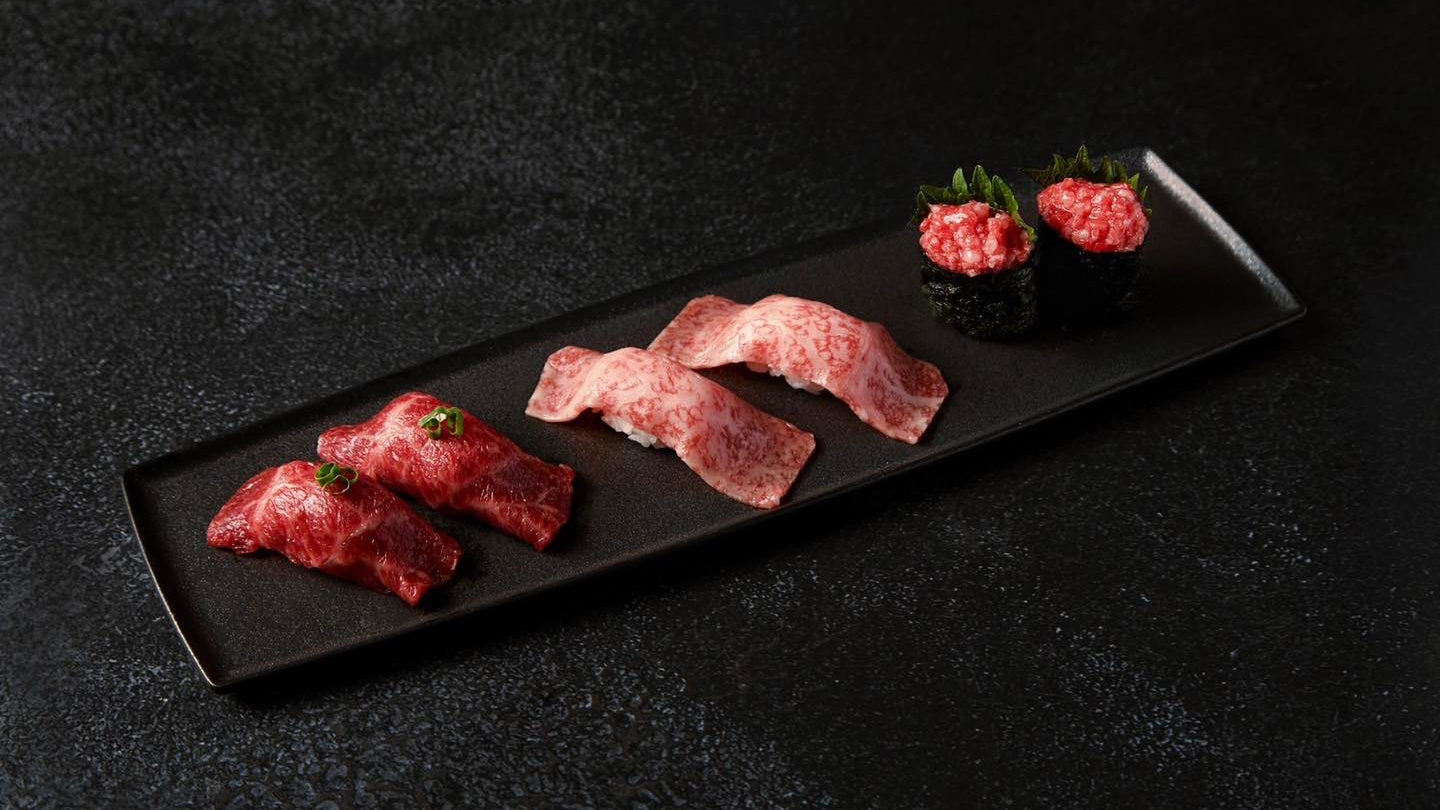 Yazawa, known for its success in Saigon, has opened its doors in Hanoi. They take pride in carefully selecting the best Japanese Black Beef for their menu. Each slice of meat is expertly grilled, showcasing their commitment to quality and freshness.
At Yazawa, they exclusively serve A5 Beef, the highest Japanese beef grade. Skilled artisans handpick each piece, ensuring top-notch taste. While they're known for yakiniku, they also offer a variety of Japanese cuisine, along with sommelier services and a wide selection of wines and sakes. They're happy to make your special occasions more memorable with tailored arrangements. Don't hesitate to share your requests with them.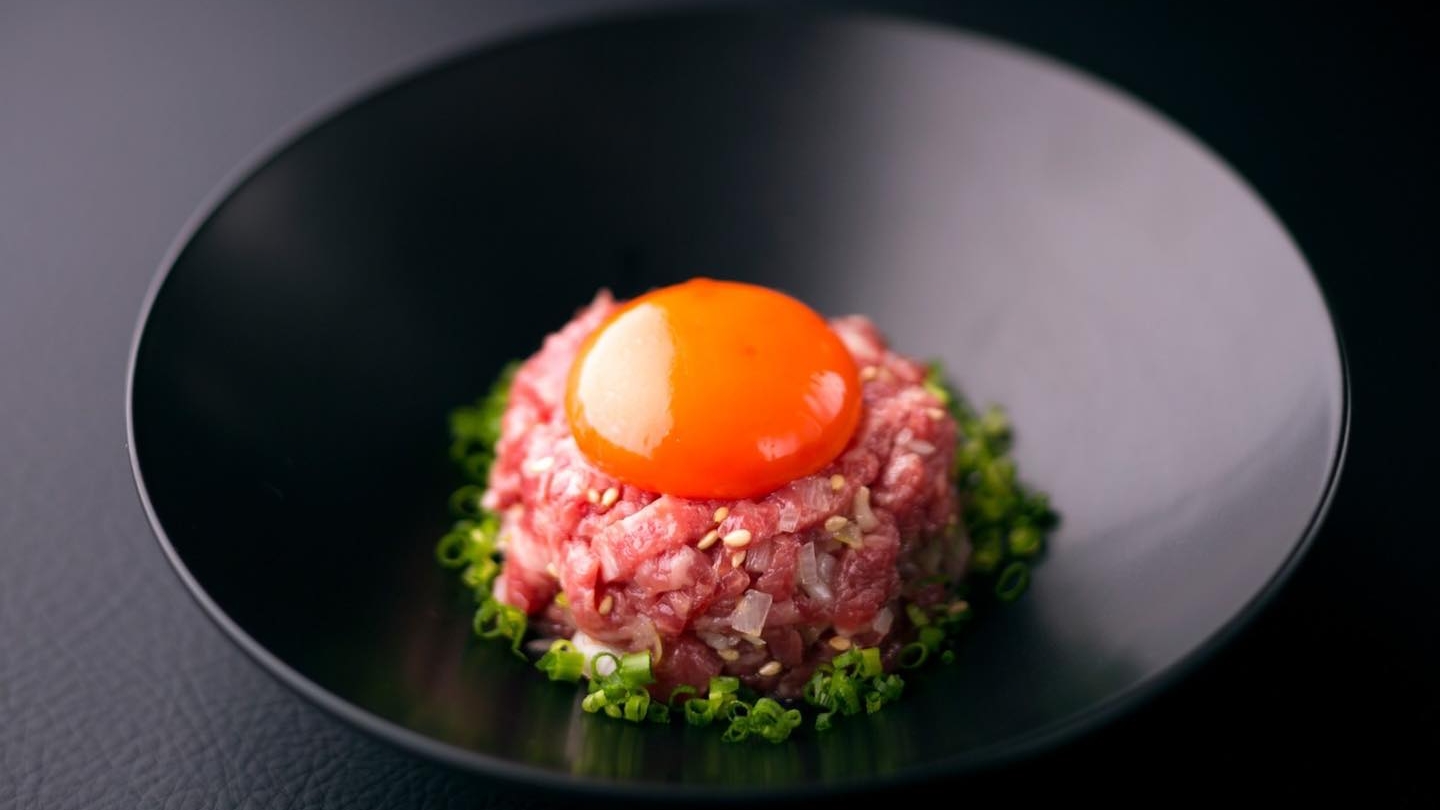 Opening hours: 11:30 - 14:30 (Thursday - Sunday) | 17:00 - 22:30 (Monday - Sunday)
Address: 42 Tang Bac Ho, Hai Ba Trung District
Ikka - Wagyu Yakiniku
"Ikka" is a meaningful term in Japanese culture, representing the essence of family connections. Inspired by the warmth of family gatherings, Ikka Restaurant in Hanoi strives to recreate this sense of togetherness in their dining experience. They are dedicated to using top-quality ingredients from Japan and have a genuine passion for crafting excellent food, offering guests moments of serenity and reconnection.
IKKA Wagyu Yakiniku restaurant offers a unique opportunity for diners to indulge in the exquisite flavors of Miyazakigyu's "whole beef." This exceptional Wagyu beef is directly imported from respected Japanese farms and meticulously prepared to ensure an enjoyable dining experience. Miyazakigyu has held the title of Japan's top Wagyu beef brand for an astounding 20 years in a row, known for its outstanding quality. Miyazaki Wagyu beef boasts perfect fat marbling, delivering a luxurious flavor without overwhelming greasiness. The meat's delightful tenderness, far from being mushy, makes it a preferred choice for seasoned chefs crafting exquisite Japanese dishes. Miyazaki Wagyu beef is a true testament to unparalleled excellence.
Opening hours: 11:00 - 14:00 | 17:30 - 22:30
Address: 118 Nguyen Khanh Toan, Cau Giay District
Yakiniku Kokoro
Established in 2009, Yakiniku Kokoro has become a renowned culinary destination in Hanoi, specializing in the art of BBQ beef. Throughout the years, the restaurant has made it its mission to offer a wide variety of authentic Japanese cuisine, thoughtfully selected to highlight Japan's diverse and distinctive flavors. Their commitment goes beyond culinary mastery, as they aim to create a warm and welcoming atmosphere, evoking the feeling of a cozy home for every customer.
At the heart of Yakiniku Kokoro's success lies a team of dedicated and innovative F&B professionals. These individuals are motivated by their unwavering pursuit of gastronomic excellence, continuously pushing the boundaries of flavor and presentation. They understand that exceptional service is just as essential as delivering outstanding food. With meticulous attention to detail and a sincere desire to exceed expectations, they ensure that every customer's experience is nothing less than extraordinary.
Opening hours: 11:00 - 14:00 | 17:30 - 22:30
Address: 82 Linh Lang, Ba Dinh District
Also Read: Taste Of Spain In Hanoi: 5 Must-Try Tapas Restaurants
Ushino Kura Hanoi
Ushino Kura Hanoi is a charming restaurant on Van Bao Street. It effortlessly blends with its surroundings, following a minimalist Japanese aesthetic. The restaurant keeps things modern with gray-black walls, elegant tables, and chairs. They focus on providing a unique dining experience centered around a communal banquet table. For added flair, an open kitchen counter lets you watch skilled chefs prepare visually striking dishes.
What sets Ushino Kura apart is its dedication to sourcing all beef from over 10 farms. This guarantees top-notch quality, with only premium A5 Wagyu beef served. Not only is the beef fresh, but it also carries a delightful aroma infused with the essence of grilled cherry wood. The meat is expertly smoked using cherry blossom wood, creating a captivating dining experience.
Opening hours: 11:00 - 14:00 | 17:00 - 22:00
Address: 44-4 Van Bao, Ba Dinh District
Nobu Kuroge Wagyu
For connoisseurs of Japanese cuisine seeking an exceptional dining experience centered around premium beef, look no further than Nobu Kuroge Wagyu. This esteemed restaurant presents itself as a prime choice in the realm of culinary excellence.
At Nobu Kuroge Wagyu, guests are invited to indulge in a lavish feast featuring the finest beef imported directly from Japan. Notably, the restaurant showcases Hida Wagyu Beef from Gifu Prefecture, renowned for its pristine water sources and exceptional quality. Each dish is meticulously crafted by a highly skilled Japanese chef with an impressive 15-year background, even garnering a nomination for the prestigious Michelin award. Moreover, the restaurant employs an innovative method of meat preservation, such as dry aging or wet aging techniques, utilizing either wind or vacuum packaging. These techniques enhance the natural sweetness and tenderness of the meat, promising a truly harmonious and exquisite culinary journey for diners.
Opening hours: 11:00 - 14:00 | 18:00 - 22:30
Address: 41 Phan Ke Binh, Ba Dinh District