Like many other 30-somethings, it's wedding season for the next few years for me. It's finally time for me to purchase an honest to goodness suit.
Wearing a suit is something I've not concerned myself with for many years. For formal events, I've always relied on a suffocatingly warm factory-constructed ensemble bought so long ago that the pants has a distinct MC Hammer bagginess. The jacket has two bulging shoulder pads. I wore that suit to every graduation ceremony. The first time in 2007, at The American School in Switzerland. Embarrassingly, I had it on at my friend Chin Hwa's wedding, which was neither a themed nor a throwback wedding celebrating the 80s, or the Talking Heads.
It was time for an upgrade.
And Vietnam is a great place to get a fitted suit. My brother gave me the color I needed to wear to match him as his best man, and off I went around district 1 to find deals. District 1 is full of shops, but I was surprised to find that most places quoted me 250 USD or more for a full suit, high to me for Vietnam. This is often the case with most shops in district 1 or anywhere in the most touristy location of the city. Even in Hoi An, a friend of mine had a custom suit made there for 200USD, completed in one day.
As luck would have it, my friend Trang, owner of The Maker coffee and a designer of her own brand of clothes that sell in her shop, recommended a couple of places she uses, including one that required a bit of driving outside of the district, inside an alleyway and off the main thoroughfare of Dien Bien Phu. It would take a little longer as well – two weeks – but the price is much more reasonable.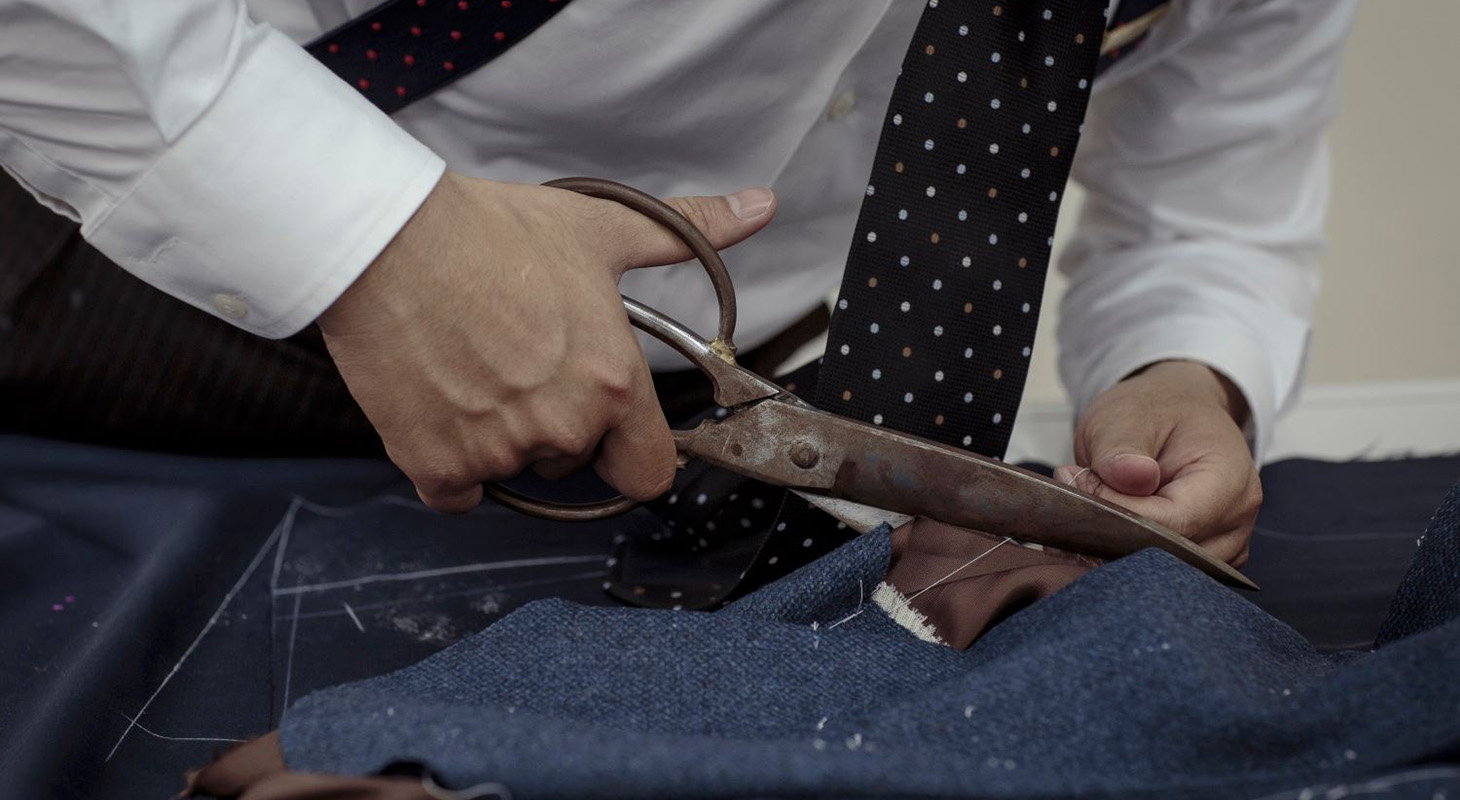 Here are a few recommendations to get a tailored men's suits and clothing:
Where I went: Nhà may ĐÀI Các, 529/4 Điện Biên Phủ, phường 3, quận 3
Trang's other recommendation: Nhà may Bố Già Veston , 152 Trần Quang Khải, quận 1
Both shops do men and women tailoring, but they're best for men's clothes and suits.
Trang's own shop and creative space, at 42 Nguyen Hue: The Maker
The process is straightforward:
I came to the shop, met two nice ladies. With their help, I picked out the fabric and color for the suit. I asked for lining that's light and summery, which added to the cost. Other options and flourishes are available, and customers can see all the fabric choices on small square cloths; it's a little like choosing a carpet for your house. If you're very particular, you can shop for your own fabric first and bring it to the shop, and you just have to pay for the tailoring.
The shopkeepers will take your measurements quite thoroughly and efficiently. I'm given an estimate and a time to come pick up the suit. I paid 1 million up front and 1.7 million when I pick it up, if I'm happy with the result. The entire first process takes less than twenty minutes.
Some overall tips:
Speak Vietnamese, or bring a friend who can, to translate.
Bargaining is probably ok to a certain degree, but for me the price was so low that I was too happy with the offer to try negotiating
Be nice and patient with the owners. I was told it would take 13 days, but the tailor finished a day early (12). I don't understand suits made in a day's rush in Hoi An; I feel that's a recipe for short cuts and bad fitting, but that seems to be accepted by travellers somehow.
So, eleven days later, the shop called, and I came to try it on. It fits like a dream, the stitching is precise, and the style looks sharp. It cost me 123 USD, or 2.7 million VND. A good deal cheaper than my MC Hammer suit I purchased ten years ago even without counting inflation.