Finding the right business partner is a matter of chemistry – it certainly isn't easy and can make or break your company. From finding compatible individuals to forming a marketable bond, the right match lays a foundation for a successful business or strengthens an already operating one. 
We talked to the Sailing Club Leisure Group and DC Hotels, business partners of KAZE interior design studio, about the initial spark that started their professional relationships, the importance of shared values and how speaking the same language helped them grow their respective businesses.
Sailing Club Leisure Group: Grazina Dirzyte, Head of Projects
What does the Sailing Club Leisure Group do?
Sailing Club Leisure Group is a hospitality management and development company. We offer a full array of services: from concept development to launch and branding to management, we deliver operational guidance that allows hospitality outlets to run smoothly. 
The Sailing Club Leisure Group was officially launched in 2014, but our first property, Sailing Club Nha Trang, has been operating for 27 years. Today, we have quite a few brands under management, but only our flagship properties are branded as Sailing Club: Nha Trang, Mui Ne and now Phu Quoc.
How did you start collaborating with KAZE? 
Our first project was the refurbishment of the Sailing Club Nha Trang that was completed in 2012. Kaze took what was a no-thrills beach bar to the next level. Over the years, the KAZE team got to know our personalities really well and we became good friends. And all the while we've been growing together. Our concepts evolved in lockstep with the development of their design skills. We can come to Fong-Chan with the most out-there ideas and she always finds a way to make it happen. They get us. 
What are the highlights of the last project you collaborated on? 
We are working on a number of projects at the moment, but the one most dear to our hearts is probably the Sailing Club Villas Phu Quoc. The vision for Phu Quoc is creating a new premium beach destination in Southeast Asia that will appeal to international and local travelers. As our flagship development, it's a showcase of our evolution as a company. So, naturally, we've been very demanding. It helps that KAZE and our go-to architect Gary, who designed the famous KUDETA in Bali, feel like an extension to our own team. We work like a well oiled machine. In fact, some of our owners see us as a "package" because we work so well together! 
What are some of the KAZE team's strengths that set them apart from the competition?
As a boutique hotel operator, we want each project to be unique so that guests are blown away the moment they step into a Sailing Club venue. In KAZE, we found a partner who is focused on creating inspirational spaces around our idea of lifestyle. Great interior design and great service have something in common: attention to detail. And both us and KAZE have mastered this art. Another strength of KAZE is their insistence on building for humans, on prioritizing functionality. Also they are relentless; they don't give up until they deliver the exact vision we have. 
What is trending in interior design in Vietnam?
For a long time Vietnam tried to copy the West, playing catch-up. But finally, there is a global trend that Vietnam is following and that we approve of: authenticity. People have come to realize that the best way to market yourself is by investing in a unique product, in coming up with a story. When working with KAZE on the Sailing Club Mui Ne renotation, we noticed that more and more Vietnamese were developing a taste for boutique, quirky properties with a bit of personality. And we couldn't have been happier! 
What are some of the characteristics of bad interior design and how to fix them?
The biggest mistake is thinking from the perspective of design and not functionality. We see it over and over again. Often this is when we are brought in, to fix mistakes resulting from "overdesigning" and not prioritizing guest experience. The rule of thumb is that a hotel room should be better designed than your home. Design needs to be intuitive, making sure the night light is controlled from the bed and not from the master switch in the hallway, for example.
The Yacht by DC: Olivia Nguyen, owner
What is The Yacht by DC and how did you start working with KAZE on the project? 
DC is a family business with an existing hotel in Halong City. By mid-next year we will open our new luxury property with over 400 rooms called The Yacht by DC located in one of the most spectacular spots in Halong Bay. For me, the yacht represents Halong Bay because it's the best way to explore this iconic natural wonder. So our brief to KAZE was to design a yacht-themed hotel showcasing the gorgeous views, with lots of greenery and a focus on sustainability. 
Everything guests will get to experience at The Yacht by DC was designed by KAZE: rooms, restaurants, public spaces, recreational areas. In fact, we are so happy with the result, we have already approached them to be the interior designers for our next development!
What made you choose KAZE as the interior designer for The Yacht by DC?
Firstly, in the market KAZE is known for quality. When you look at their portfolio, you notice that they work a lot with international brands, meaning the team is experienced and professional enough to earn the trust of these big corporations. Personally, I know KAZE thanks to the properties they designed for Marriott, an American hospitality company, in Cam Ranh and in Thailand. I was very impressed with the quality of the product and also by how professionally the team communicates.
Can you share some tips on choosing an interior designer? What are some of the things to look out for?
Come prepared! You need to know what you like as well as what you want to avoid. Make your own mood-board to illustrate the concept and be ready to explain your ideas. What is your brand identity? How do you want to be perceived? What is the budget? These are all crucial questions. And do bring clippings from interior design magazines for inspiration: not to copy but to set the direction.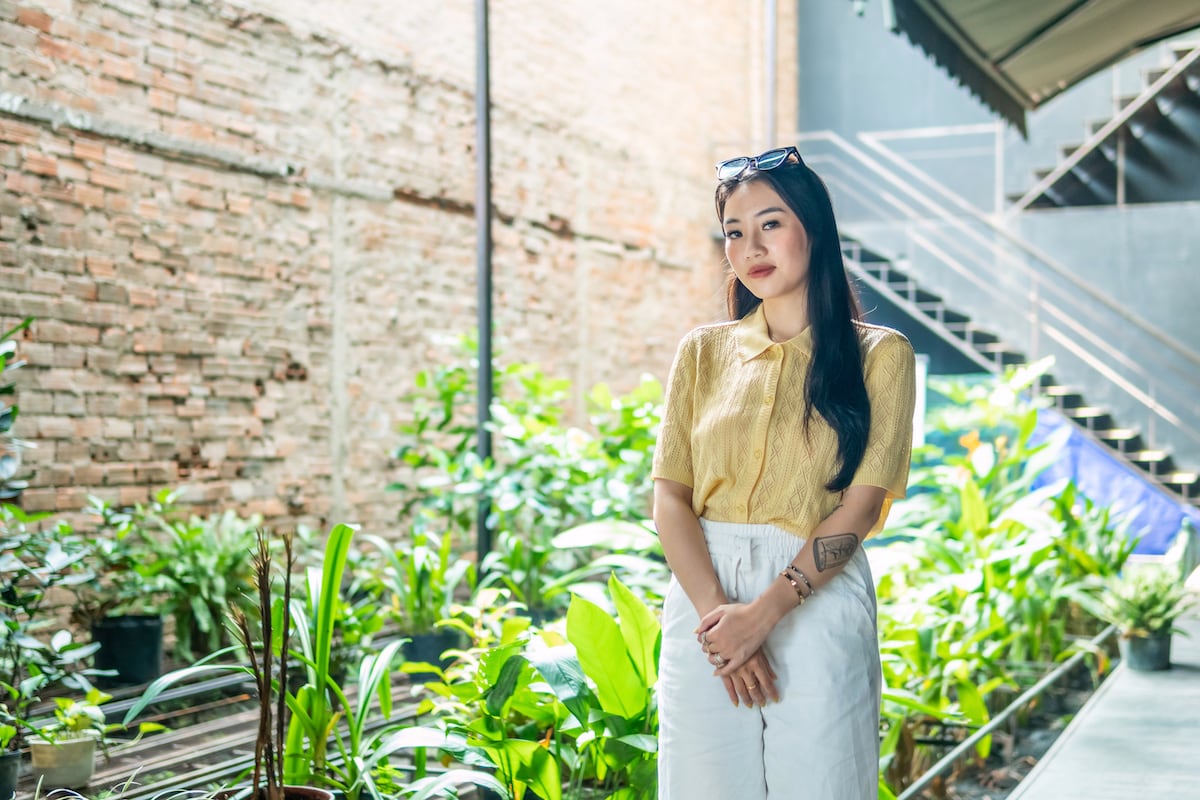 What's the most interesting building or space you've ever seen or been in? 
The Gothic Quarter in Barcelona, Spain. It has narrow medieval streets filled with trendy bars, clubs and local restaurants. It's like nothing I've seen before.