A global expert on beer, wine and spirits, The Drinks Business  is one of the most relevant and respected publications on beverages today. Always on top of the latest trends, The Drinks Business contributes to the trade with in-depth analysis and debate, and holding competitions to reward excellence for inventive drink designs, marketing and company management. 
Among prestigious competitions such as their wine blind-tasting Global Masters, The Drinks Business also works to recognize outstanding companies and individuals for their achievements. Now in its 18th year, The Drinks Business Awards are internationally renowned as the most definitive honor for professionals in the alcoholic drinks business. For his contributions to promoting various aspects of the F&B industry, Vietnam-based Chris Thompson wins The Drinks Business Asia's Influencer of the Year.  
The Rothschild Estates Ambassador for Indochina (Vietnam, Cambodia and Laos) for over six years, Chris grows premium brands through partnerships with fine restaurants and 5-star hotels. He combines these duties with another role as editor-at-large for Harper's Bazaar Vietnam, a lifestyle magazine and platform he uses to highlight individuals in Vietnam's hospitality sector. We ask Chris how he applies his expertise to raise the profile of Vietnam's F&B industry.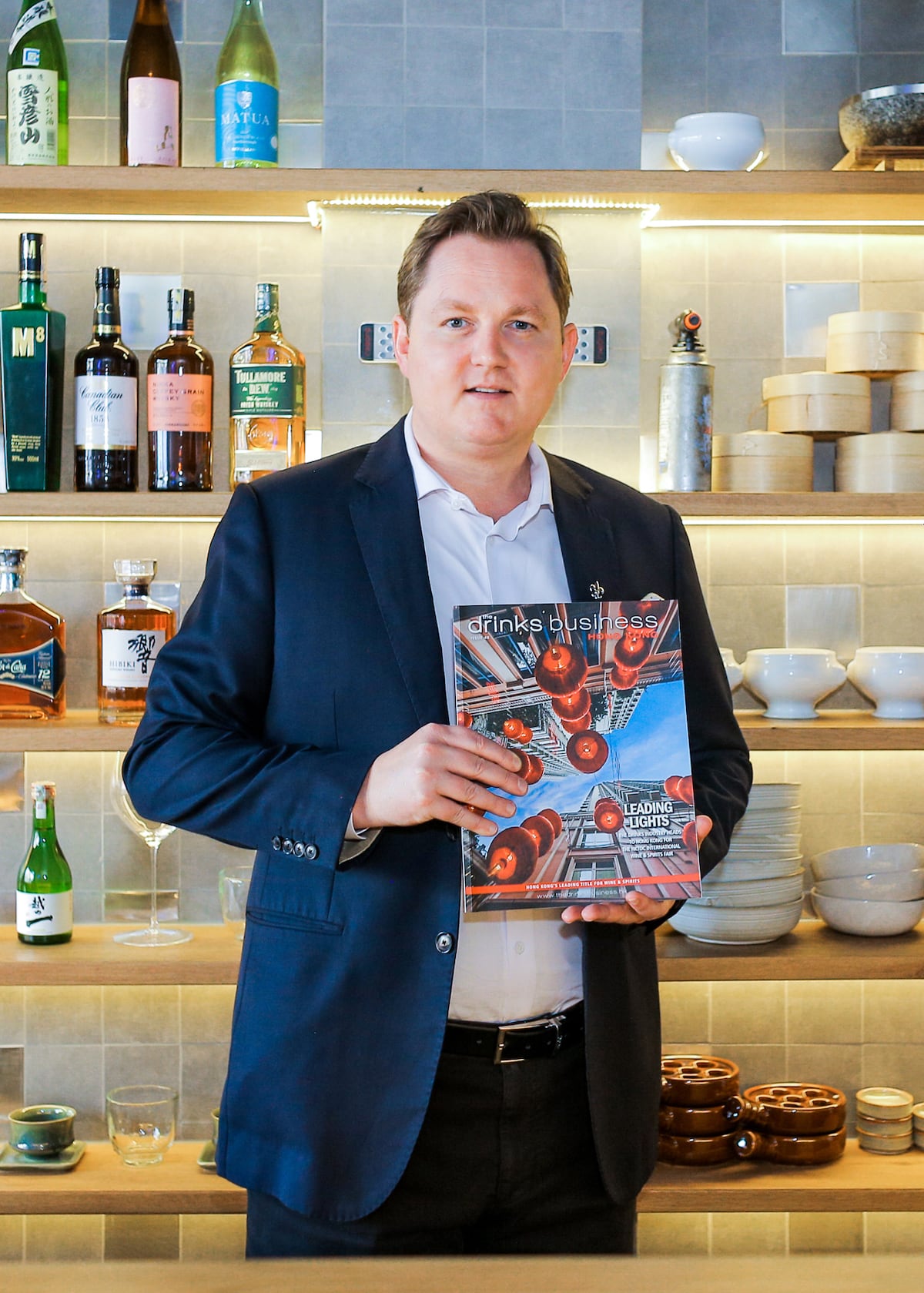 What drew you to Vietnam, and what made you stay?
My father has been exporting European brands, including the Rothschild Estates wine and champagne portfolio, to Asian markets since the 1980s with a focus on the Vietnamese, Laotian and Cambodian markets. I always wanted an overseas working experience, so I moved to Saigon in 2013 to build the domestic market footprint of these brands. 
My work in positioning the brands in high-class restaurants and hotels also allows me to see first-hand the fantastic work of many chefs, mixologists and talented staff. With my knowledge of wine, I write a monthly "Wine & Dine" column for Harper's Bazaar Vietnam, and using this platform I try to highlight these talented people who are truly revolutionizing Vietnam's F&B scene.
What are some exciting trends you see working with beverages in Vietnam?
What I call the "democratization of cocktail culture" is a big one over the last five years. Cocktail bars such as The Racha Room and Layla Eatery & Bar are offering quality yet reasonably priced cocktails, both enabling and encouraging Vietnamese millennials to go out and enjoy the mixed drinks experience. Furthermore, the knock-on effect of this is we see more young and talented Vietnamese pursuing careers in mixology. We have great mentors in Greg Jacob [The Racha Room] and Jay Moir [Layla], and it's been heartening to watch local talents such as Layla's Thep Dinh find success.
Cocktail-making and bars are definitely having their moment. What about trends for wines and beers?
Wine is definitely becoming more approachable, largely due to the more relaxed and engaging nature of wine events happening in recent years. Again, a knock-on effect of this is the increased interest from young Vietnamese in the wine industry. 
We saw the establishment of the Saigon Sommeliers Association by Tu Le Huy in 2016, paving the way for more Vietnamese to find careers in wine and, excitingly, lead to more independence from foreign nationals.
For beer, I see almost a kind of gentrification in the industry. We began with premium imported beers, mostly from Belgium, such as Stella Artois, Leffe and La Trappe. Vietnam's taste for these premium beers has inspired and spurred local craft beer brands. 
Just look at Belgo, a Belgian brand produced locally and rapidly expanding into retail, restaurants and hotels. Local brands such as East West and Heart of Darkness are already distributed widely in Vietnam, and looking forward to expanding overseas.
You've held many beverage events and food-and-drink pairing dinners. How have restaurants and suppliers worked together to provide great experiences for consumers? 
Drink-pairing dinners have been on the scene in Vietnam for some time, but only recently has the concept evolved to become truly collaborative from conception to execution. Previously, the process was systematic, focusing on one restaurant, one chef, one range of wines. Now, chefs are working with various food suppliers and more knowledgeable staff on interesting drink ideas, making for a much more engaging experience for the consumer. 
Recently, the "6 Hands, 3 Chefs" dinner series between The Park Hyatt Saigon, Quince, Anan and Stoker have been really rewarding and memorable. This new spirit of collaboration was encapsulated at the recent Vietcetera Restaurant & Bar Awards. It was fantastic to see so many of our industry come together, recognizing success and building a stronger, more unified future for the F&B sector in Vietnam.
It's looking like a bright time for the industry in Vietnam. What's next for you going into 2021?
In the global context, it still feels difficult to predict how 2021 is going to unfold. However, I feel the fundamentals of the hospitality industry in Vietnam are solid. We have a well-educated and motivated workforce, led by a diverse team of experienced locals and internationally trained individuals.
I predict a healthy, energetic future for our hospitality industry, and as foretold in the anthem "You'll Never Walk Alone" from my hometown's Liverpool Football Club, "at the end of the storm lies a golden sky." 
At Harper's Bazaar Vietnam, we'll continue to shine our light onto the positive developments in our industry. From a wines perspective, I'll continue working with our local partner, Thien Linh Wine & Spirits to make great value, premium wines available to Vietnamese consumers.