Ho Chi Minh City is home to an ever-growing array of shopping malls and supermarkets. From E-Mart in Go Vap to Vincom Center in District 1 and VivoCity in District 7, there is no shortage of huge shopping centers aimed at many of the city's districts.
One would think this is a sign that malls and supermarkets are succeeding, but in fact the opposite may be true. Visit these centers and it quickly becomes apparent that many people aren't actually buying much. Malls are generally busy, but window shopping and enjoying the air conditioning appear to be more popular than actually purchasing goods.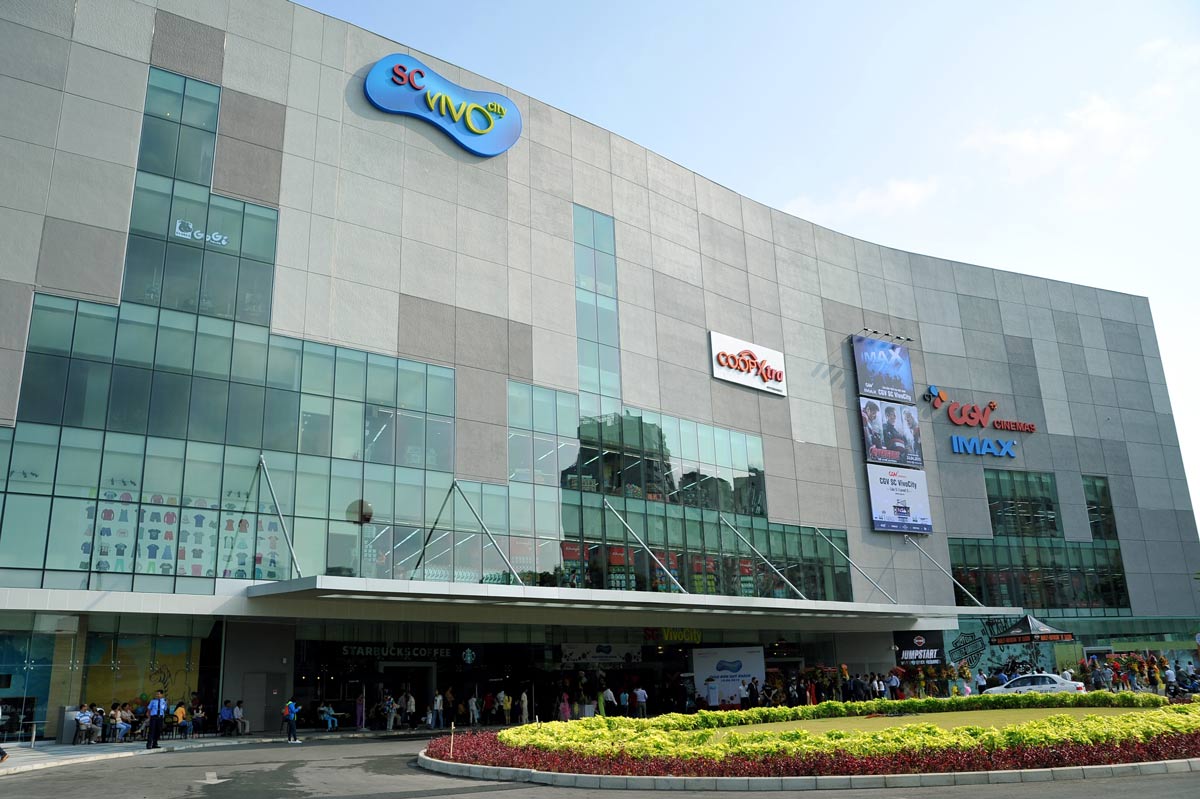 Other locations are actually failing: Parkson Paragon in Phu My Hung was always a ghost town. In fact, its Malaysian parent company has closed several locations around the country.
This highlights research showing that Vietnamese consumers still prefer traditional shopping outlets such as wet markets, even in this age of rapid modernization and urbanization within the country's major cities.
A study released earlier this year by the research firm Kantar Worldpanel showed that the market share of hypermarkets and supermarkets fell by 0.6% from 2015 to 2016. Traditional trade – which includes wet markets and mom-and-pop stores known as 'tap hoa' – grew by 4.5%.
This reveals the lasting appeal of old-school shopping outlets, which are still particularly frequented by Vietnam's older generations. In the morning wet markets are jammed with shoppers picking up fresh produce and meat, often while sitting on their motorbike.
Malls and supermarkets can't offer this experience. Customers must park their bike in a lot and wait in the checkout line after selecting their goods – which won't be as fresh as something picked from a farm and delivered to a market within the same morning.
Tap hoa, meanwhile, provide a highly personal shopping experience that allows residents of the surrounding neighborhood to form friendships with the owners. This stands in contrast to the sanitized, anonymous feeling of browsing an outlet within a shopping center.
Hygiene can be a concern at traditional markets and tap hoa, and frequent news stories highlight problems related to this, but thus far many people are sticking with their traditional shopping ways.
Going Online
There is one group for which this doesn't necessarily hold true: Vietnam's young shoppers, who are turning to more modern shopping channels than markets that also offer more convenience than shopping centers: namely, convenience stores and online shopping.
These two sectors showed incredible growth in Kantar Worldpanel's study: the market share of ministores grew by 32% from 2015 to 2016, while online shopping grew by a remarkable 61%.
These outlets provide a lot to shoppers. Convenience stores sell an increasingly large range of goods – not everything one can find at a traditional market, but often not far off – in a clean, modern setting. Perhaps best of all, shoppers can park right out front without having to worry about an overcrowded lot.
Online shopping can then pick up most of the slack left by convenience stores, especially when it comes to clothing and home appliances. Of course, this also provides the ultimate convenience of customers not even having to leave their house. Shopping online is still in its early stages in Vietnam, with international giants like Amazon not available, but sites such as Lazada and Tiki are increasingly sophisticated and convenient.
This channel likely has a very bright future for at least two reasons: delivery of other goods via a vast network of motorbike drivers is already common, meaning there is shipping infrastructure in place; and Vietnam's young generations are among the most internet-savvy in the world, as internet penetration and smartphone usage rates continue to rise.
The appeal of online shopping is clear on Facebook and Instagram, where countless individuals and small businesses sell everything from clothing and accessories to food and drinks. This completely disrupts the traditional shopping dynamic, and will be difficult for both supermarkets and wet markets to compete with in terms of ease and convenience.
Such transactions are also difficult to regulate. Officials in both Ho Chi Minh City and Hanoi have expressed their desire to tax e-commerce taking place on social media platforms, but in reality this will be almost impossible.
Of course, hope is not totally lost for large-scale retailers. For example the opening of Vietnam's first H&M outlet at Ho Chi Minh City's Vincom Center reportedly drew 10,000 visitors in one day. However it is unclear whether such popularity be sustainable, especially when taxes mean the price of clothing is often comparable to much more expensive places like Hong Kong and Singapore.
This is where the allure of online shopping – and especially on platforms like Facebook – comes in, as shoppers don't have to worry about import or sales taxes.
Looking Ahead
It is likely the trends discussed above will continue in the near future. Online shopping will only become more popular as more people get comfortable with it and companies diversify their offerings and other competitors move in.
At the other end of the spectrum, traditional wet markets certainly aren't going anywhere, at least not outside of District 1. Aggressive modernization efforts are ongoing in Ho Chi Minh City's downtown, but outer districts remain more traditional. This channel remains an easy choice for lower income groups and anyone unfamiliar with online shopping or huge supermarkets.
The brick-and-mortar retail scene will be interesting, as international brands are eyeing Vietnam's young, large population, but the negative growth of malls and supermarkets last year will surely give some pause.
For now, absent the arrival of a major disruptor like Amazon, online shopping and convenience stores will continue to gain market share, while wet markets and tap hoa will hold their own thanks to their long-standing community ties.