When you say street photography, it is often associated with capturing spontaneous and candid moments of people going about their day.
But it actually goes beyond that — street photography is about finding beauty in the mundane and ordinary, documenting significant details that might otherwise go unnoticed, and for Jack Ross, it's his way of conveying his perspective of life in Vietnam.
"I live and walk with the motto expect nothing, appreciate everything," says Jack. "If I come back after a full day of photographing the streets with nothing notable, that's okay. I often chalk it up to not being intentional."
Originally from Champaign, Illinois, Jack is a photographer who has deep love for Vietnam. He grew up in a university town surrounded by endless fields of corn. After studying Supply Chain Management at the University of Wisconsin-Whitewater, Jack moved to Chicago to work with various startups selling everything from e-commerce solutions to artificial intelligence software.
Jack moved to Ho Chi Minh City in 2018, and after three years of living in the bustling metropolis, he relocated to a coastal city in central Vietnam with his wife, Thanh Huynh, who is also a visual artist focusing on watercolor illustrations.
Jack's interest in photography began in high school, where he took a photography class that introduced him to the mechanics of the camera, the developing process, and compositional techniques. Since then, the American expat has developed a passion for street photography and capturing candid moments in public spaces. He approaches each shoot with intentionality, often taking a photo walk to practice and train his eye.
Jack believes that a camera is simply "a tool I use to share my perspective with my family, friends, and followers on social media and my website. I can't tell you how excited I get when people comment to me in person about a photo that moved them."
When it comes to equipment, he believes that "less is more." Jack typically uses a prime lens with a fixed focal length, preferring a 35mm equivalent as it matches how he looks at a space or scene. He encourages experimentation with different angles and focal lengths and likes to use one focal length for three to four years before switching to a new one.
If you follow Jack on Instagram, you'd see how he dives into authentic and candid photography. "Asking someone to pose as if they are stranger to a camera is misleading," he explains his take on capturing genuine, candid moments in public spaces and respecting the privacy and autonomy of the people.
"Street photography is dynamic and chaotic as it should be. The essence of street photography itself is the public domain that breaks some rules from time to time. I don't believe a photographer has to ask for permission unless it's in the person's home or place of work."
In this new Vietcetera series, Expert Picks, we are joined by Jack Ross as he picks some of Vietnam's most photogenic streets that capture the essence of life in the country and provide a unique perspective for viewers to enjoy.
Da Lat
Location: Da Lat City Secondhand Market (Chợ Center)
The secondhand market is one of my favorite places to photograph in Da Lat. It offers a revolving door of subjects, whether architecture, minimalism or fine art street photography. I recommend taking your time finding corners and elevated angles using the stairs or escalator to compose your images. I like to focus on the " line " theme as you compose your images for this area.
Nha Trang / Phan Rang
Location: Phan Rang Abandoned Market
My friend Adrien Jean and I stumbled on this incredible abandoned market near the coastline in Phan Rang. It was a reminder that even the locations that brought hundred if not thousands of people every day can also fade away.
Phan Rang–Tháp Chàm
Location: Katê Festival
The Katê festival is the oldest and most unique festival of the Chăm ethnic minority and has been recognized as a national intangible cultural heritage in Vietnam.
Nha Trang
Location: Bãi Tắm Hòn Chồng (Northside Beach)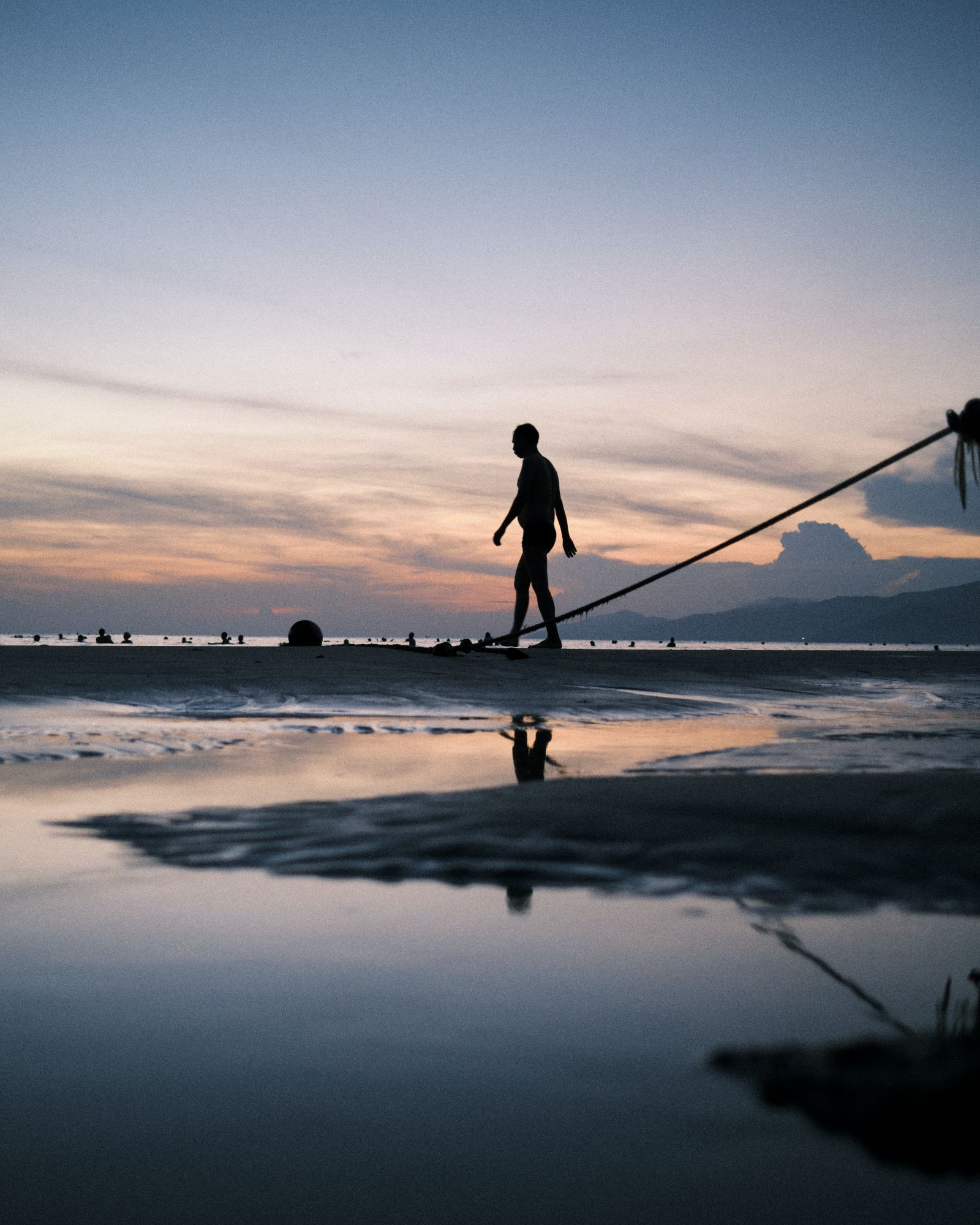 My favorite time of the day in Nha Trang is sunrise on the north side at Hòn Chồng beach. The colors are extraordinary and offer some of the best silhouettes at that time of day. It's a local tradition to swim at that hour before the kids have to be dropped off at school.
Ho Chi Minh City
Location: Old Apartment Complex (Cho Lon)
Leading a photo walk with Adrien Jean in Cho Lon with Vietnam Streets, we came across an apartment complex off Nguyễn Trãi street. There are so many of these relics buried in Cho Lon, with beautiful staircases and daily life to satisfy all photography enthusiasts.
Expert Picks is a series where experts in various fields talk about their passions in Vietnam, delving into their insights, experiences, and top recommendations to gain a deeper understanding of the country and its culture.