Fashion plays a vital role in society — often, it's used to define a particular community and time. In 2022, most of the world went back to year Y2K with the re-emergence of cut-outs and corsets.
This year, fashion is seen as more sophisticated and functional, designed to fit into daily life while combining vintage aesthetics with modern and elegant touches.
Streets are the runways for fashion aficionados. We see brands focusing on the consistency and commerciality of streetwear items.
This article will give you a heads-up to stay ahead of the fashion game and update your wardrobe accordingly.
Oversized outfits – Refreshing your look with a contrasting effect
Scandals asides, Balenciaga has built a global reputation for voluminous items. Since Demna Gvasalia took over Balenciaga as a creative director, oversized outfits have become the house's signature silhouettes.
Though Demma has brought Balenciaga back to the high-end fashion scene with Balenciaga Haute Couture, oversized pieces and leather goods remain its bestsellers.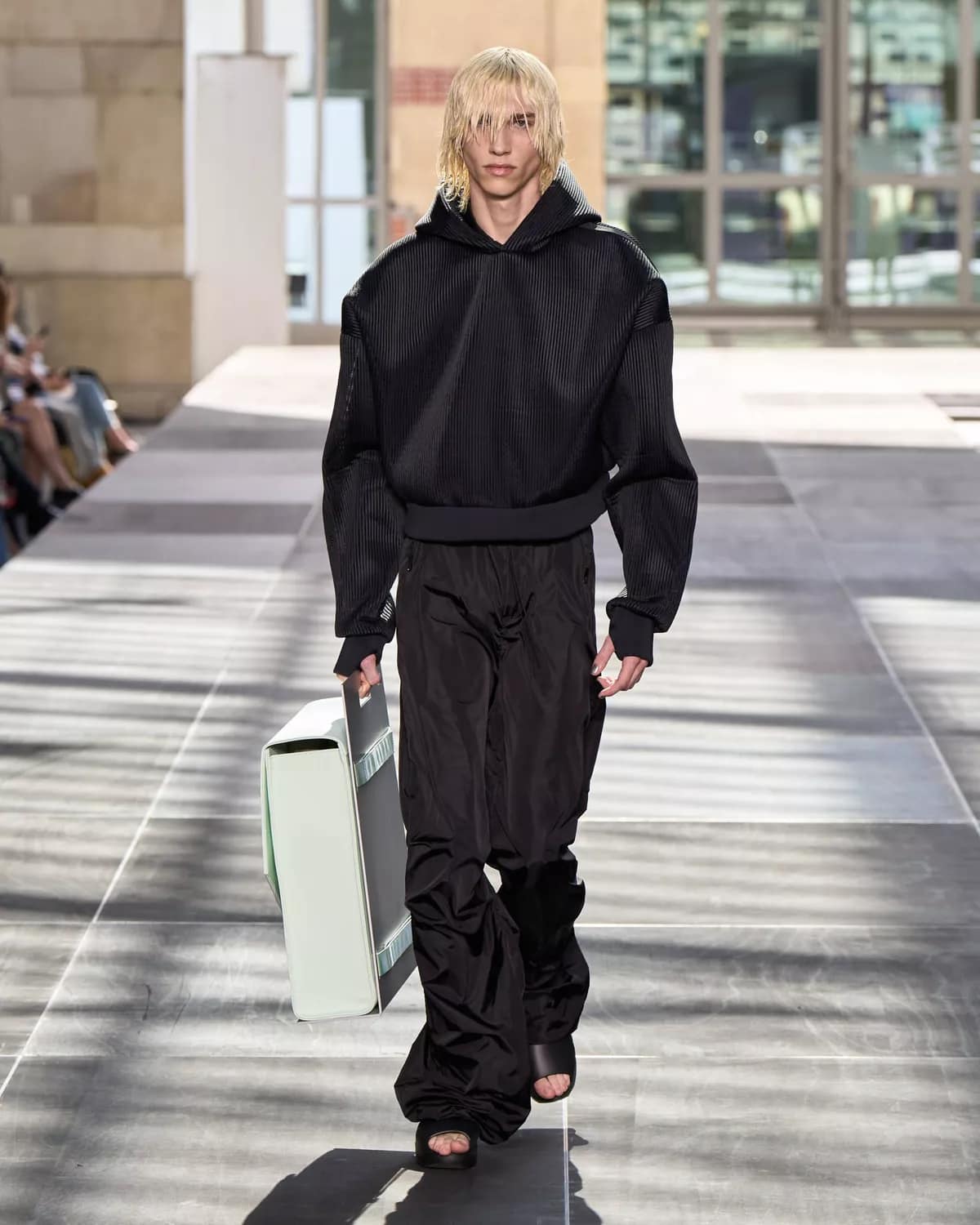 If you are fashion-conscious, it's noticeable that Balenciaga is trickling down an exciting structure for its oversized pieces. The house's 2022/2023 collections have displayed tight-and-oversized ensembles.
Specifically, oversized and tight pieces are paired together to create a striking contrast between the top and the bottom, such as a tight shirt and a baggy pair of pants or vice versa.
This styling will be more visible in 2023. As for now, Balenciaga continues promoting its signature voluminous look. Despite its recent scandals, the fashion brand has made the cut with its World Cup-inspired collection in collaboration with Adidas.
We can't talk about oversized silhouettes without mentioning Balenciaga. Fashion lovers should pay close attention to this famous and scandalous house for inspiration to mix and match their baggy outfits.
Cropped hoodies/jackets – Flattering your body shape
Much–loved cropped silhouettes will remain in fashion for at least three to six months in 2023. These pieces help improve body proportion and flatter your body shape better than their slouchy original versions (such as regular hoodies).
However, cropped pieces aren't one-size-fits-all. You should choose a crop top based on your body type and couple it with the right pair of trousers to create a proportionate look for your body.
The crop-everything trend is rising because fashion lovers favor neat and convenient outfits to suit their fast-paced life. Cropped items (including hoodies, jackets, blazers, and shirts) offer a softer and comfier feel than their full-length versions.
Undoubtedly, crop tops are fashionable among young generations (such as Gen Z and Gen Alpha) who are well aware of physical beauty, persistently working to have a desired body shape, and confidently showing off their toned figure.
Retro Sportif attire – Embracing the sports vibes
Besides "Y2K," "Old Money," "Dark Academia," and "Preppy Style," one notable vintage-inspired trend prevailing in the fashion space in 2022 is Bloke Core, where football jerseys are mixed and matched with daily items.
Besides football jerseys, other sportswear, such as baseball varsity jackets, have entered the fashion world.
Retro Sportif attire marrying sports and fashion will lead the vintage trends in 2023. Well-established sports such as tennis, golf, and basketball will further propel retro athletic styling.
For example, Adidas has collaborated with different fashion houses like Gucci and Balenciaga to release spectacular sports-inspired items. This strategy has earned Adidas a competitive edge to stay ahead of the pack because Adidas's signature triple-stripe motif has made its mark with more fashionable, wearable, and affordable pieces.
Slim-fit and zip-front hoodies - Pulling off a bodycon look
Once-trendy hoodies will be back in vogue in 2023 with finer finishing touches, completing your streetwear wardrobe with slim-fit and even cropped iterations.
Hoodies, usually made from thick fabrics, can lend themselves to many purposes as work outfits or casuals. Besides, zip-front hoodies will be on trend as people want something different from regular hoodies.
In 2023, zip-front hoodies will have different looks inspired by the Y2K aesthetics or street/underground culture.
Loose sleeveless tops – Creating a beautiful movement
Sleeveless tops will become a streetwear staple in 2023. They cover up body defects and bring a comfy feel thanks to their breathable materials. Besides, these items allow fitness enthusiasts to show off their toned bodies without upsetting others.
Sleeveless knitted tops in the Dior x Travis Scott collection immediately became a hit. In 2023, sleeveless silhouettes will have loose iterations, well-matched with either fitted trousers or oversized pants. The loose-fitting tops will create a soft, flowy, and energetic look as you move around.