Vietnam is facing two futures. One sees the nation flourishing economically and socially, bolstered by the implementation of comprehensive sustainability-focused policies. The alternative, however, paints a starkly different picture, with Saigon submerged underwater and the central coast battered by unforgiving floods and typhoons, resulting in significant economic losses.
The choice to prioritize sustainability is clear, but the path toward it is rather complex and challenging, particularly given the significant investment gaps prevalent here. Going clean and green means the exhaustion of multi-billion dollar funds that, quite frankly, doesn't currently exist.
To address the challenges and facilitate impactful dialogues among critical stakeholders, Vietcetera Media and Raise Partners present the first-ever Vietnam ESG Investor Conference.
The two-day top-level conference, held from May 31st to June 1st at New World Saigon Hotel, features over 50 businesses, bringing together stakeholders to focus on high-yield, transparent investments to meet societal and environmental needs. This event allows participants to explore sustainable opportunities as Vietnam embraces environmental, social, and governance (ESG) principles in its global integration.
The conference sees diverse speakers and experts discussing issues on sustainability and responsible investing in Vietnam. The conference covers a wide range of topics, including climate resilience and sustainable agriculture, the challenges and opportunities facing private enterprises in Vietnam, and the potential for responsible investing in opening inclusive opportunities for the Vietnamese workforce.
Key speakers at the conference included leaders from a range of industries, such as Craig Martin from Dynam Capital on ESG investment criteria, KPMG's Ha Do on investment potentials in decarbonization and energy transformation, and Tim Evans of HSBC to discuss good corporate governance as an effective strategy for mitigating investment risks.
With Vietnam starting to outline concrete CO2 reduction policies across industries, the Vietnam ESG Investor Conference presents a timely opportunity for engaging discussions on what needs to be done to chart a path to achieve the country's net-zero goals over the next three decades.
Vietnam's roadmap to 2050 net zero goal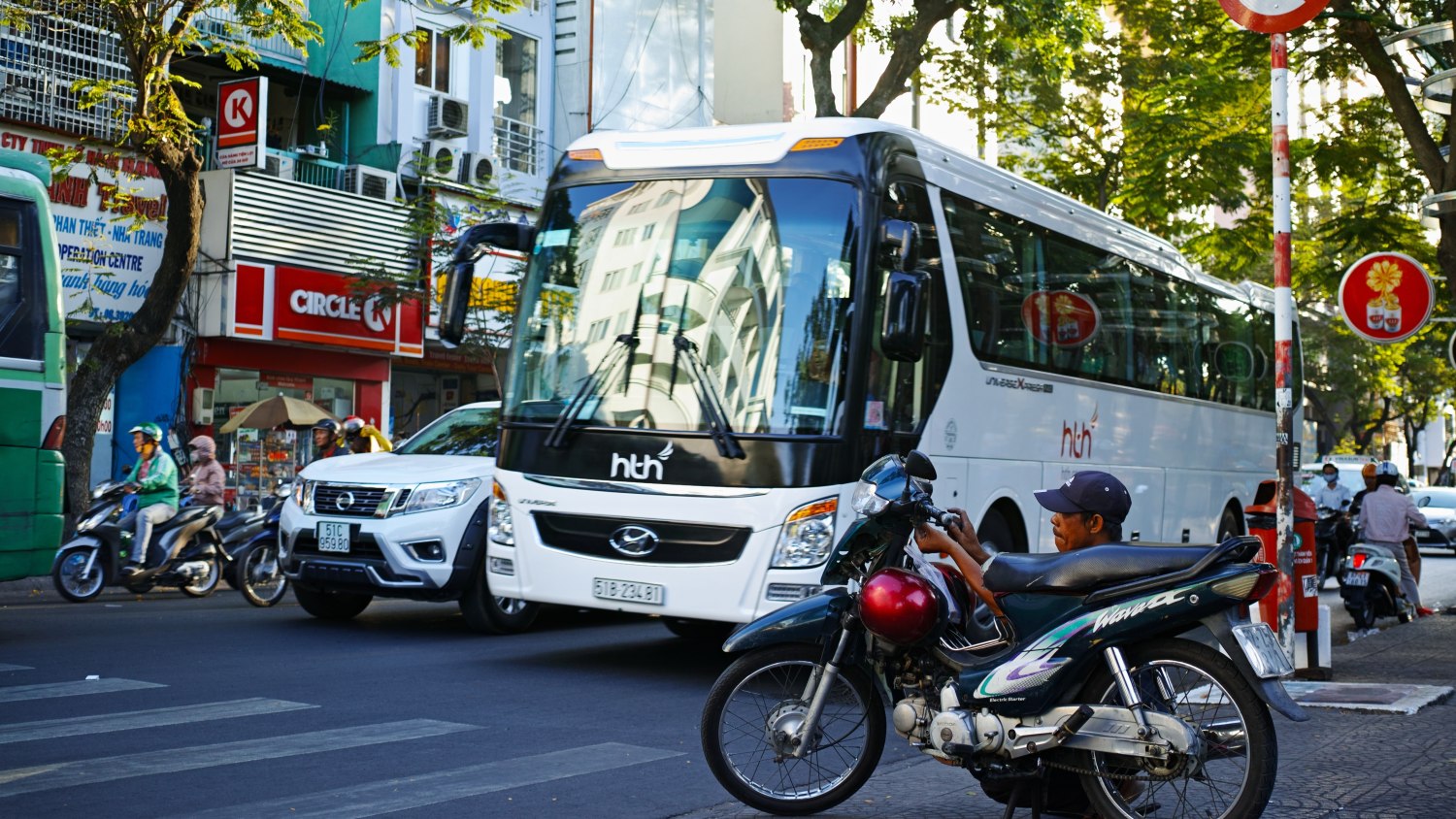 Vietnam's declaration of becoming carbon-neutral by 2050 was a welcome surprise for a nation heavily reliant on coal. It was ambitious, as many climate and economic experts pointed out, but it signified that Vietnam is now ready to take action against climate change.
The government's sustainability goals are starting to take shape — from the Ministry of Industry and Trade's Power Development Plan 8 that aims to increase the share of renewable energy to between 67.5% and 71.5 % by 2050 and electrification of the public transport system to the pledge for deforestation and promotion of green buildings by 2030. In November, G7 nations agreed to fund Vietnam's transition to clean energy through the $15-billion Just Energy Transition Partnership project.
Last month, the Vietnamese government reiterated that promoting green growth is a roadmap to success, with such becoming the top priority amidst unpredictable economic fluctuations and health crises. The country has set a target of increasing its green economy's contribution to GDP from $6.7 billion in 2020 to $300 billion by 2050, also highlighting the country's potential and geo-economic position in the global economy.
Vietnam's green growth "is not only an inevitable choice but an opportunity to become a pioneer in the region," said the Minister of Planning and Investment. Tens of thousands of jobs will open up for the country's young labor force during the green transition.
These are praiseworthy goals, yes. But even when the government implements these successfully, they will still fall short of the desired outcome. Considering the upward trajectory of carbon emissions and the severe lack of funding to fully mobilize policies across provinces and industries, the best-case scenario would still see Vietnam getting only about halfway to net-zero emissions, according to research by McKinsey & Company.
A call to action
Vietnam's sustainability movement requires collaborative action among the government, private enterprises, investors, and the public. Most significantly, the active involvement of businesses and investors can accelerate the country's progress towards a low-carbon economy and enhance its resilience to climate change.
"An obvious sector that jumps into focus when you put on an ESG lens for Vietnam is clean energy. Vietnam has tremendous potential for wind and solar power — in theory, about 1,000 gigawatts — and has been attracting significant investment in these areas only over the last seven years or so, explains Craig Martin, Executive Chairman at Dynam Capital, an asset management company supporting companies in their ESG efforts.
But Craig admitted that investors "don't like uncertainty." Investors looking into the country's clean energy goals may find the lack of a clear framework a deterring factor.
"So for institutional investors, having clear rules, regulations, tariffs, and quotas for each type of renewable energy is essential. Once the framework is clear, the future should be bright, not only for powering domestic homes and businesses with renewable energy but also for exporting clean electricity to the rest of ASEAN."
According to Truong Minh Dat, the CEO of BenKon, the alignment between businesses and investors regarding ESG has gained greater importance after the pandemic. The unprecedented health crisis brought about significant paradigm shifts in how private enterprises view sustainability. "They've now found true value in putting sustainability and people at the center of any execution plan."
As custodians of the economy, independent companies are well-positioned to integrate ESG considerations into their operations and implement sustainable business practices that unlock growth and profitability with the least environmental impact.
In fact, life cycle assessments will soon become one of the most important requirements for companies to enter the global supply chain. The analysis indicates the potential environmental loads and resources of a product's life, from raw material extraction through materials processing, manufacture, distribution, consumer use, and disposal.
"Putting aside the personal consciousness, through an investment lens, seeking the investment opportunity in companies pursuing and adapting ESG practices perhaps projects a more secure return to the investors because I believe this is the sustainable business practice we are switching to," says Bicky Nguyen, co-founder at Cricket One.
This green transformation, when supported by all stakeholders, can facilitate the emergence of a robust and thriving economy that can withstand various environmental, social, and economic challenges, and secure an enduring future for all.
Vietnam ESG Investor Conference 2023
Date: 31 May - 1 June 2023
Venue: New World Saigon Hotel

Get your tickets here. Key in ESG20 for a 20% discount.

Thank you to our sponsors: Dynam Capital, Vietnam Holding (Gold Sponsors), KPMG Vietnam, HSBC Vietnam, DEEP C Industrial Zone (Silver Sponsors), Australian DFAT, The Kingdom of the Netherlands Consulate, Raise Partners, The Embassy of Belgium in Vietnam (Partners), New World Saigon Hotel (Venue Sponsor) and AmCham, AusCham, EuroCham, BeluxCham, HKBAV (Media Sponsors).