When COVID-19 forced some of our favorite restaurants to shut down, several were thrust into innovation mode to generate revenue and shifted to food delivery instead. More than a year after Vietnam implemented we have "to live with the virus" and reopened its borders to foreign visitors, food delivery platforms still thrive.
According to Grab's "SEA Food & Grocery Trends 2022," which focused on how on-demand delivery is changing the way we eat, shop, order, and discover, the lockdown restrictions altered the way consumers in the region eat and shop. And even after the restrictions were lifted, the "demand for deliveries never stopped."
Grab partnered with Kantar and NielsenIQ to ask consumers on GrabFood for online food delivery and GrabMart for online grocery delivery in Vietnam, Singapore, Malaysia, Indonesia, Philippines, and Thailand. In each category, 3,600 consumers in Vietnam participated in the survey.
In the report, 7 out of 10 Grab users in the region said deliveries are a "permanent part of their lives," and the habit is here to stay, regardless of whether there's a health restriction. As a result, Grab's delivery sales in Q2 of 2022 grew by 24% compared to the same period in 2021.
Moreover, the survey revealed that consumers in Southeast Asia order more and spend more per transaction. GrabFood's average size basket increased by 18% this year (vs. 2019), while GrabMart's went up by 28% (vs. 2020).
The report also shows that 9 in 10 consumers prefer brands with an integrated online-to-offline experience.
Saad Ahmed, managing director and regional head of Commercial at Grab, said it's all about the digital convenience-one app to browse, order, pay, read reviews, and purchase deals.
"Whether it's ordering in, dining out, or takeaway-we want that to be available via the Grab app and for consumers to have the same great experience in-app and in-store," he added. "With COVID-19 recovery in full swing, we're seeing more merchant-partners adopting our online-to-offline solutions. From Self Pick-up to GrabUnlimited and integrated advertising campaigns, we're working to bring the best experience and value to consumers."
Vietnam is among the biggest spenders when it comes to deliveries, along with Singapore and Thailand.
In Vietnam, 74% of heavy-delivery app users are married with kids. And their reasons for ordering food online include being too busy to cook, having cravings to satisfy, and looking to treat their family. As for grocery consumption, consumers say they're taking advantage of special promotions, it's an easy way to try new products and provides a quick solution for special/festive occasions.
The question is, what do Vietnamese consumers order online?
Trending food orders in Vietnam
Milk Tea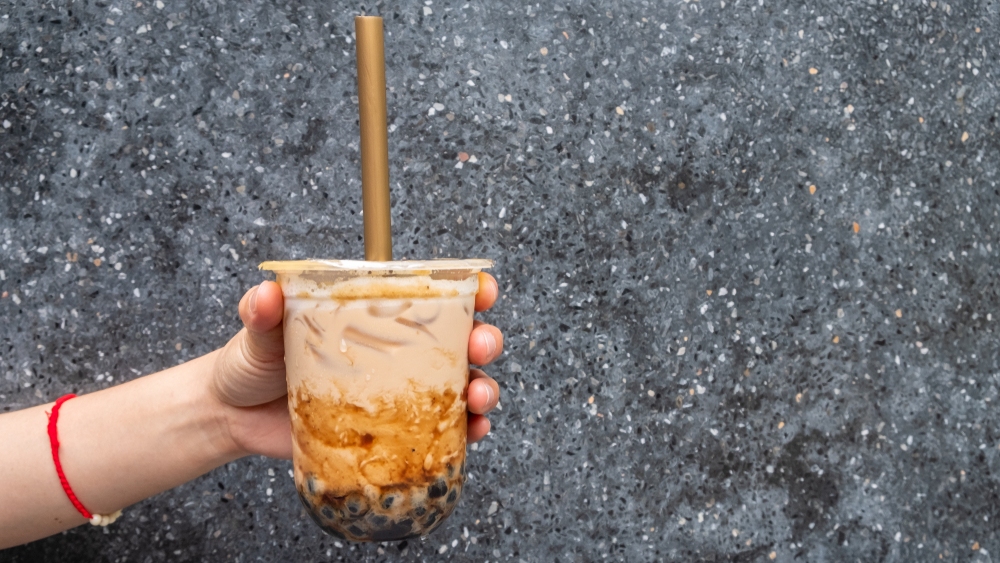 Here's a quick trivia: The amount of coffee and tea ordered in 2022 is enough to fill up six Olympic-sized swimming pools. And Vietnamese are super fans of milk tea. In fact, Vietnam's bubble tea market reached $362 million in 2021, making the country the third-largest market in the region. Indonesia came in first with an estimated $1.6 billion annual turnover. Thailand ranked second with $749 million.
Grilled Pork Rice
Cơm tấm is a refreshing meal that pairs rice with marinated and grilled pork, fresh herbs, pickled vegetables, and nước chấm (a seasoned fish sauce). Com is the Vietnamese word for rice and rice is an important ingredient for almost every food in the country. Nearly every dish in Vietnamese cuisine involves rice in some way. One of the most common dishes involving rice is com tam.
Fried Chicken
Believe it or now, Southeast Asians can't get enough of fried chicken. According to the Grab report, an average of 500 pieces of fried chicken are ordered every minute on GrabFood, that's 30,000 per hour, on average.
Banh Mi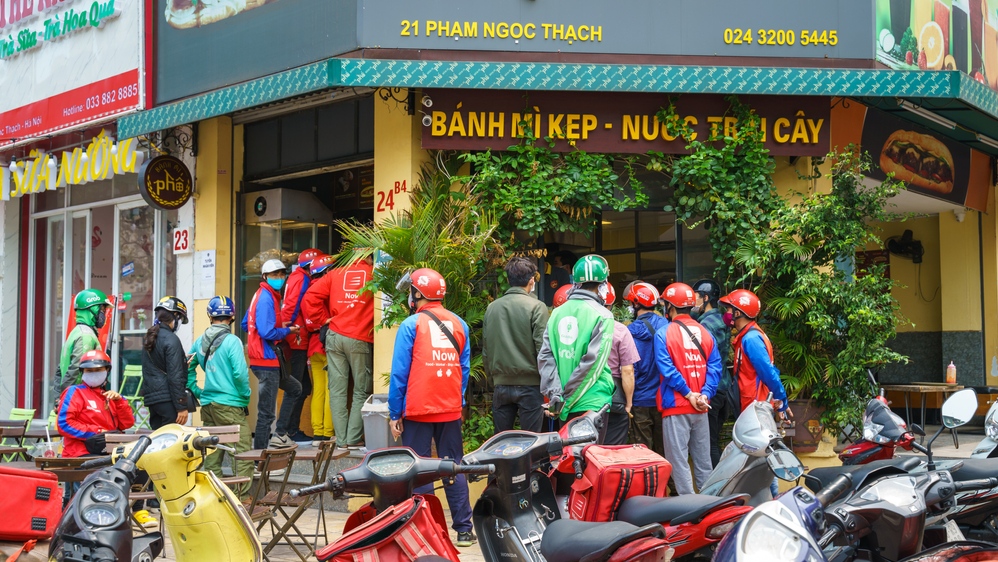 Defined as "a usually spicy sandwich in Vietnamese cuisine consisting of a split baguette filled typically with meat (such as pork or chicken) and pickled vegetables (such as carrot and daikon) and garnished with cilantro and often cucumbers," Merriam-Webster dictionary officially added Banh Mi to their list. If you're wondering when is the best time to eat banh mi, the answer is anytime — and you can find it basically everywhere.
Vietnamese Coffee
In case you didn't know, Vietnam is the second-largest coffee exporter in the world and is predicted to surpass Brazil in no time. According to Customs Department data, Vietnam exported over 1.73 million tons of coffee in the 2021-22 season that ended Sept. 30, its most since the 2017-18 harvest. And just like banh mi, whether you're looking for a morning kick, a beverage to pair your mid-day snacks, or an all-day drink, there's always a coffee shop ready to serve you.
Trending Mart Orders in Vietnam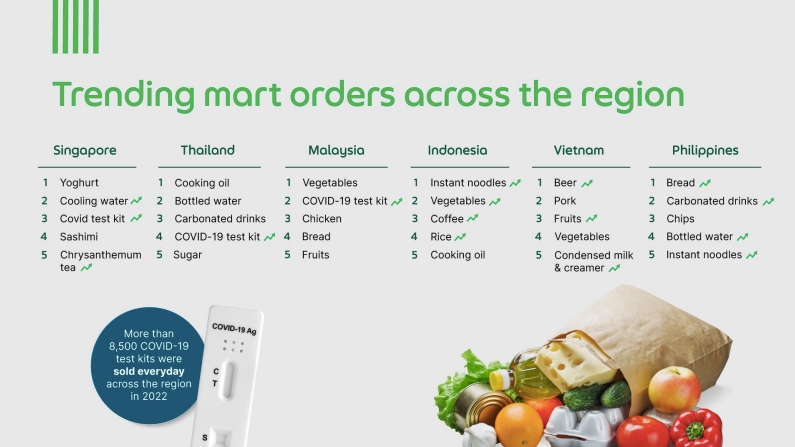 Trending Snacks on GrabMart