It might be rare to take a trip in January. Still, since it's considered an off-season, you should consider plenty of advantages: flight deals, affordable accommodation, and even fewer crowds. Knowing these perks, the UK travel magazine Wanderlust has compiled a list of 20 places to visit in January, including Vietnam.
After its border reopening in March, Vietnam's tourism has dramatically improved. According to the General Statistics Office of Vietnam, in the first eight months of 2022, 1.44 million tourists came from foreign countries. The top 10 countries and territories with the highest number of travelers visiting Vietnam are South Korea, the US, Cambodia, Japan, Singapore, China, Australia, Japan, Thailand, Malaysia, and Taiwan.
January in Vietnam is an excellent month to travel because the weather is neither too hot nor too cold. In Northern provinces, the temperature is around 20 degrees with chill weather. As for the South, January is the beginning of the dry season, so you don't need to worry about the sudden rain that might ruin your trip.
If you travel to Vietnam at this time, you also have the chance to join in the festive atmosphere of the biggest holiday in Vietnam - the Lunar New Year, which will take place in the last week of January. Nonetheless, if you prefer a less-crowded getaway, the first half of the month is the right time to book. Here are some places you can consider for your trip to Vietnam!
Hanoi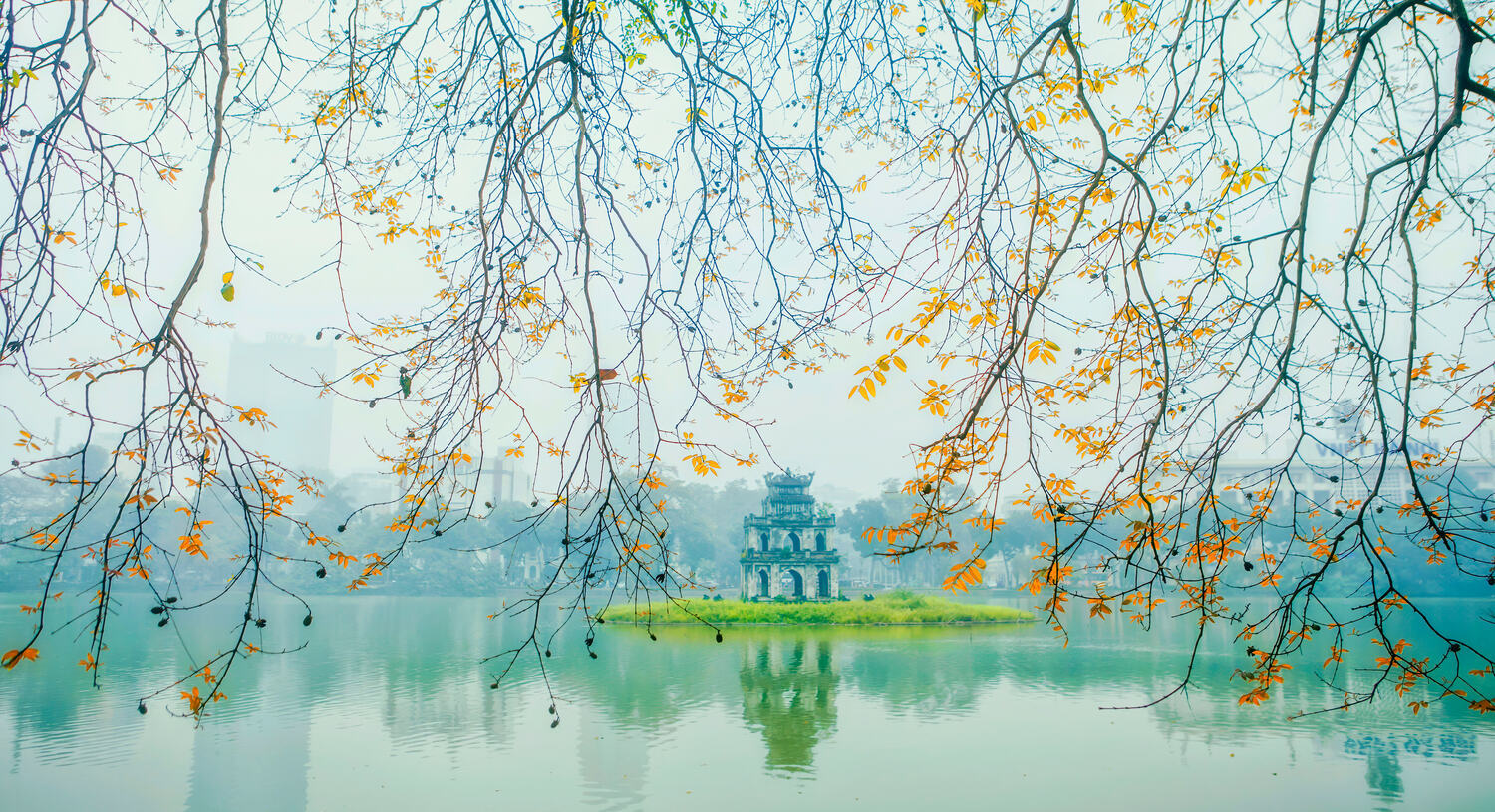 If you have never been to Vietnam, the capital is perfect for a taste of Vietnam. Don't be deceived by the modern look of high-rise buildings and fast-paced lifestyle because behind those, the capital city still holds the ancient beauty of a 1012-year-old. And you can see it in its old quarters, temples, and historical sites. Just watch closely. If you're concerned about the weather, fret not. The cool breeze of Hanoi makes your bowl of pho ten times better. Locals often start their day with this meal to warm their bodies and have enough energy for the long day.
Hoi An
You will find the famous and historic city of Hoi An. Stepping into the ancient city is like traveling back to the 18th century. Carrying a long history, there were traces of not only Vietnamese but also Japanese and French architectural styles. UNESCO recognized Hoi An as a World Cultural Heritage Site. Some experiences include riding bicycles, eating mi Quang, and strolling along the river in the evening.
Hue
Royals, culture, and architecture are key words to describe Hue. The city was used as the country's capital from 1802 to 1945. Hence, there are still historical remnants of the Nguyen Dynasty, such as Imperial City, Hue Citadel, Tu Duc mausoleum, and more. The cultural aspect of Hue never fails to wow visitors with its uniqueness, from music to craft villages. If you're looking for worry-free trips, Hue City is perfect.
Ho Chi Minh City
For a change of atmosphere, visit the most dynamic city in Vietnam - Ho Chi Minh City. While in Hanoi, where restaurants and café are mostly closed after 10 pm, Saigon just gets livelier by that time. Eateries still serve food until the wee hours, and multiple stores still welcome customers until midnight. It almost feels like the city never sleeps and is full of youthful energy. Ho Chi Minh City is suitable for friend groups or young couples to explore the hustle and bustle here.