Growing up in the Vietnamese countryside, Dao Chi Doan's family faced constant challenges with food and education. But instead of letting poverty define him, Doan's resilience and determination pushed him forward.
With a drive for a better future not only for himself but also for others, Doan, or Jacob to his friends, has come a long way from his humble beginnings.
Jacob's story is a testament to how motivated individuals can come through despite growing up in poverty. His journey has brought him to the UK, where he is currently enrolled in an MBA program at Leeds Business School, Leeds Beckett University.
The decision to study abroad and pursue an MBA in the UK was challenging for him. It took years of planning, hard work, and financial sacrifice to make this dream a reality. He funded his education through years of work as a marketing practitioner, taking on freelance jobs as a communication strategist, content writer, and marketing planner. He saved nearly 50% of his income to finance his study abroad program and support his sisters' undergraduate studies in Saigon. His story is a reminder that anything is possible with dedication, hard work, and perseverance.
"To be able to study abroad has always been my dream since I was a little boy," Jacob told Vietcetera. "I would not just step out of my village but could go further to the dream country like the UK, US, or Australia. Wherever I go, I bring the dream of my family, friends, and all my loved ones to explore the world and tell it to them."
Jacob hopes his journey will serve as an inspiration to others who may be facing similar obstacles in their lives.
In this week's Study Abroad episode, Jacob shares his life in the UK, his plans for the future, and how he stays connected to his family and friends.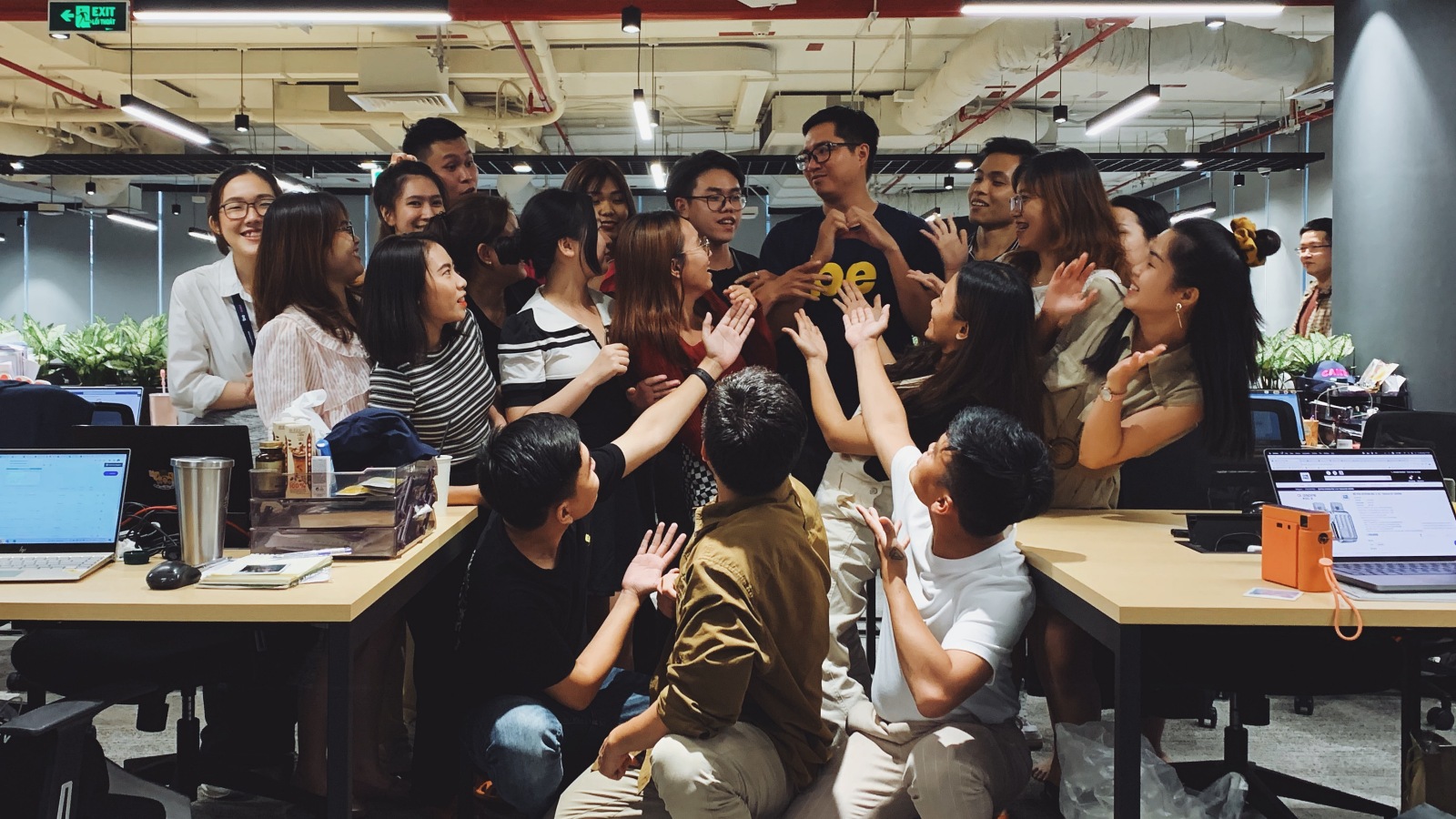 On his preparation before leaving Vietnam:
I relied on online resources such as Facebook groups, YouTube videos, and social networks to prepare for my move abroad. I spent a few hours sorting out details and making notes in an Excel file. I also sought advice from alums and engaged with social groups in my new city to arrange online viewings for accommodations. I spoke with senior students in the UK to get insights into the international student experience.
On his daily routine:
As a grad student in the UK, my schedule varies depending on my class and study load. Typically, I wake up at 8:00 AM and spend my day studying with a quick 10-minute break instead of a traditional lunch hour. In the evenings, I study at the library or work part-time. As for the weekends, I enjoy hanging out with friends, taking long walks, watching documentaries, and blogging/vlogging.
The UK's weather is unpredictable, with winter being too cold for outdoor activities, but spring and summer bring beauty and joy. My classes are divided into lectures and seminars, with the latter allowing for small-group discussions of at most 25 students.
On what keeps him going:
I don't have specific reasons to keep going because I've been through a lot only to stop trying. I always feel grateful for this journey, where I've had the chance to experience a vast array of new things.
On staying connected to his family and friends in Vietnam:
I ended a romantic relationship several months before starting my board, which was unfortunate. Nevertheless, I am grateful for my strong connections with family and friends. We chat daily on Zalo, where my parents, siblings, and I share everything.
I also have a group of close friends who work in different sectors and are now scattered in various locations, including Saigon, Quy Nhon, Bangkok, and also in the UK. We support each other through good and bad times and encourage each other to move forward.
On building relationships abroad:
I mostly hang out with Southeast Asian friends (Vietnamese, Indonesian, Filipino), a few from Hungary, India, and Nigeria, and some locals in the UK. I enjoy learning about different perspectives from people of diverse backgrounds.
On having an English name:
Vietnamese names sometimes take a lot of work to pronounce. I have had an English name since I worked in a global company in 2018. I like "Jacob" because it's nice in writing form with two syllables, and each syllable has one vowel that is easy to pronounce.
On the importance of nurturing creativity:
I'm passionate about nature, art, and decoration, and I enjoy creating my own space with a garden, plants, flowers, and gouache paintings. Additionally, I like to spend time in nature.
Studying abroad is a journey, and I split my time between studying and experiencing new things, such as traveling, networking, and part-time or voluntary work, keeping me busy and constantly moving forward (even though it can be exhausting sometimes).
On what they learned from studying abroad:
It's good to know how to cook edible food. In comparison to others, you may feel less stressed if you don't want to compete with the younger, more active, and talented generation. We face stress in every stage of life, from being a student to entering the workforce to becoming a CEO or business owner. We must accept stress as a part of our lives and train our spirits to win against it.
On how his outlook on life has evolved:
I used to think that being successful in my career was the most important thing in life. But now I realize that true happiness also comes from having good health, a loving family, and a supportive network of friends. Money is important, but it's not everything; balance is key.
On dealing with challenges:
I find solace in writing blogs or journals whenever my mind is filled with turmoil. Though far from Saigon, I still yearn for Vietnam's bustling streets and mouth-watering street foods. I share my daily activities and positive experiences through our Zalo group chat to keep my family in the loop.
When loneliness and bouts of depression set in during winter, I turn to my friends for comfort and support. Instead of befriending everyone in my course, I surround myself with like-minded individuals who value respect, kindness, experience, and responsibility. Connecting and sharing with others has been a tremendous help in preventing burnout and bringing meaning to my life.
On his hopes for the future:
My goal is to reach a senior managerial position in marketing at a mid-sized company in Southeast Asia over the next five years. As for my personal project, I have some ideas about creating an inspiring space, but I'm still in the process of figuring everything out, so it's hard to say what my 10-year plan looks like right now.
This or That
Movies or books?
Movies
Cats or dogs?
I prefer dogs. But I tend to act like a cat – gentle, elegant, and anti-social.
Fresh juice or smoothie?
Fresh juice but mixed.
Shopping in-store or online?
Online
Instagram or Twitter?
Instagram, I regularly post stories there.
Give a speech or write a paper?
60% writing, 40% speaking