What does it really take to be a true leader? Perhaps it's confidence, maybe strong cross-cultural communication skills, or dedication to one's work. Thanks to the 2019 Australian-Vietnam Leadership Dialogue, one of the many lessons Duy Nguyen, CEO of KOVA Paint Company, learned was that being a great leader takes more than the courage to effectively lead others, it also means having the courage to lead yourself. 
The AVLD is a non-profit, bi-annual dialogue whose purpose is to inspire and nurture a network of young, exceptional talents from Australia and Vietnam about what it takes to be a mindful leader.  AVLD's ultimate goal is to propel these leaders into achieving sustainable prosperity for these two countries, our region and the world. 
From the few thousand applications received, the team selects 20 young, highly-influential, and visionary leaders from both respective countries across all different career industries to undergo a 5-day transformative experience about leadership. If you're wondering what being highly-influential means, in the case of the AVLD, all you need is an inspiring story to share and the willingness to learn and apply.
Duy's story began with his grandmother, Dr. Nguyen Thi Hoe, former Chemistry professor. As a 100% Vietnamese and science-based company, KOVA creates their paints from natural materials such as rice husks, and have developed their formulas specifically to match the Vietnamese consumers and environment. 
But unlike his grandmother, who built up KOVA's reputation as the leading paint group in Vietnam using her knowledge of science, Duy's expertise lies in commercial business. His ultimate goal for KOVA is to honor his grandmother's legacy and dedicate his efforts towards corperate sustainability. And he owes his commitment to do this through the transformative power of AVLD for the lessons they have taught him on sustainability. So much so that he is now an avid alumni and has volunteered to support this year's event in May as well!
More than the big bucks
In the context of the world we live in today, sustainability doesn't just entail environmental impact. There are several factors that companies need to take into consideration when developing their business model. 
Duy believes that true sustainability means finding the equilibrium point between business and philanthropy when making decisions. In the long run, problems will inevitably be brought to light if businesses fail to monitor the impact of their operations when the mindset of adding value to society is shifted to maximizing profit.
How do you create a space that effectively encourages complete vulnerability? 
AVLD's well-designed program sets out several activities that help promote a higher level of reflection among the young leaders, giving them a chance to share and inspire each other with stories of not only their greatest achievements, but also their greatest failures. For Duy, being a great leader means you need to take accountability over your mistakes just as much as your successes. Only then can you learn how to manage your thoughts!

Besides facilitating fireside chats about personal and professional progress, AVLD also helps the young leaders refine their thinking in terms of social and business challenges, and collaborate to decipher different solutions for them.
Keep the home fires burning
Duy realized that for KOVA to become a truly sustainable business, he needed to remind himself of the impact he originally wanted to have on the Vietnamese community and other communities in which KOVA operates, and the legacy he wanted for what his grandmother started — not just the money that's involved. After all, the reason behind business is to create and share value to society.

Duy tells me that he is more mindful and purposeful with the decisions he makes. This is translated into KOVA as well! Although the company is still in the transition period in terms of sustainable development, with the lessons Duy learned from AVLD, he is much more confident now about the direction of the future of KOVA — with more focus on creating and sharing values, while balancing business development and social impact.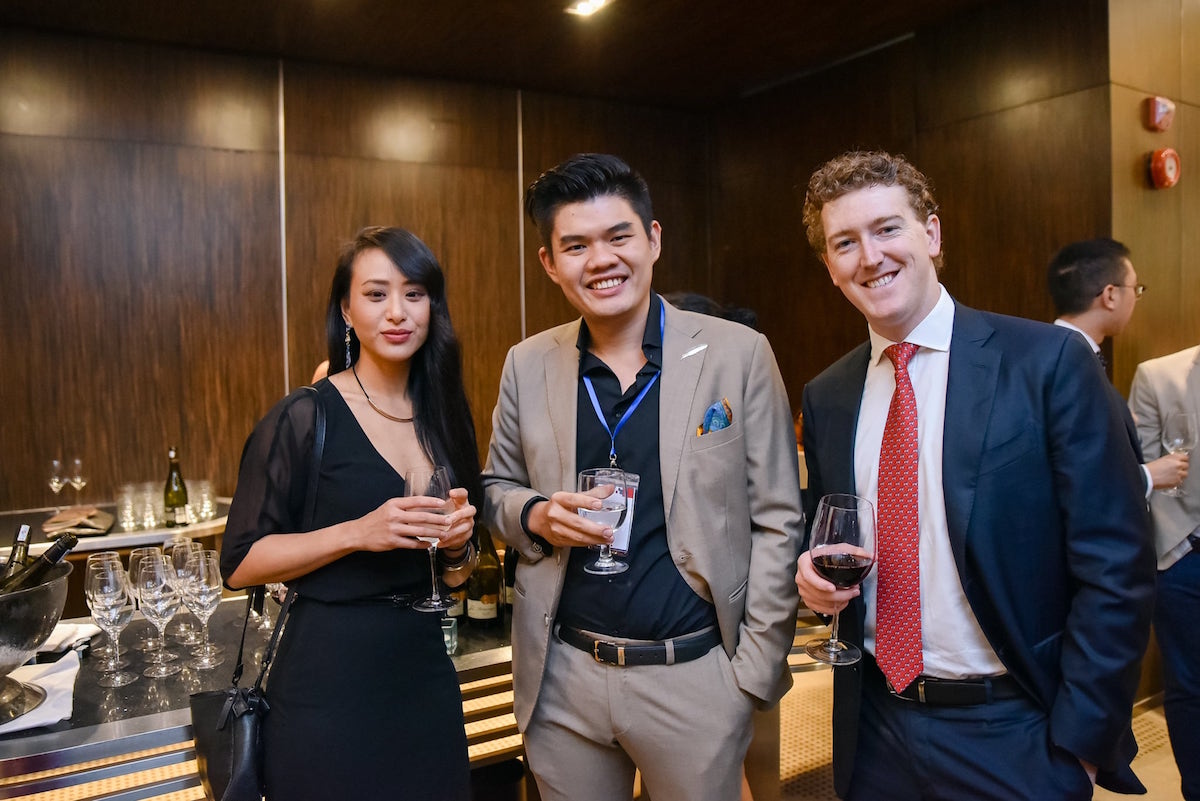 And the impact is beyond Australia and Vietnam. AVLD has been able to build a robust eco-system that supports co-creation across stakeholders to produce measurable and significant impact against Sustainable Development Goals.
In fact, AVLD is completely independent and has been able to self-sustain through long-term support and partnerships, which speaks to just how much the program has impacted its alumni and community stakeholders.

According to General Sir Peter Cosgrove, AVLD's Patron, Australia's relationship with Vietnam has never been more important, and the AVLD is the leading platform to harness the empower the younger generation to drive that relationship.

"I have personally met many of the exceptional alumni of the AVLD, and have been inspired by the diversity and quality of this group of young Australian and Vietnamese leaders. AVLD transforms delegates as individuals, and through the experience, leads to new perspectives and momentum in the Australia Vietnam relationship. I am delighted to be the AVLD Patron and be able to contribute to a transformative Dialogue that connects changemakers to contribute to a more sustainable future for Australia, Vietnam and the region."
This year's Dialogue will be held in Australia and Vietnam from the 5th to 9th of September 2021. There will be a face to face residential program in Ho Chi Minh City and Sydney with joint virtual sessions with counterpart delegates in the other country. The whole program does not cost delegates anything. Besides their current supporters and large alumni group, they're looking for more partners to help support this event. If you are someone 25-35 and have a vision for Vietnam or Australia, consider applying. Applicants do not have to have direct connection to Australia. Applications close on 30 April 2021. Learn more by visiting their website.