With 13 years of hospitality experience under his belt, eight of them plying the trade in Southeast Asia, Marc Bittner is a well-seasoned hotelier.
Before moving to Vietnam in early 2020, Marc spent four years with AMAN Hotels and Resorts in Indonesia, where he initially started as Director of Food and Beverages at one of its retreats, Amanjiwo, and went on to become General Manager, overseeing three of Aman's establishments: Amanwana, Amanikan, and Amandira.
During his early days as the General Manager of Maia Resort Quy Nhon, Marc would spend days touring Quy Nhon's fishing villages and wet markets in the company of his team.
Experiencing life with the locals helped him fine-tune the concept of the resort, as well as adding breadth and depth to the Fusion Group's newest food-focused brand, Maia.
For Marc, whose first ever job was in the kitchen, the culinary element of hospitality often comes to the fore, making him the perfect man for the job.
As part of our "How I Manage" series, we sat down with Marc to hear about settling into his new role, how he pieced together parts of the local culture to establish the Maia brand, and his advice for those starting a position in hotel management. 
What does your role as General Manager of Maia Resort entail? 
The main focus of my job is to work with the design team on the conceptualization of Maia's brand— to create a project that Fusion had not done before.
For Maia, we're creating something that's more geared towards the gastronomy side of hospitality by bringing culinary delights to the forefront of Maia Resort's retreat experience.
While being surrounded by exceptional coastal landscapes, our guests can also enjoy authentic and well thought-out dishes cooked with the freshest ingredients. 
How would you describe your management style? Have you had to adapt since coming to Vietnam? 
I've worked in a lot of the positions that are inherent in hospitality. My first job ever was as a dishwasher. Then in university, I worked as a waiter and then a bartender.
This gives me a clearer perspective of what goes through the mind of the employees, the challenges they typically face, and what they hope to achieve later in their career. You never know who your next general manager is going to be!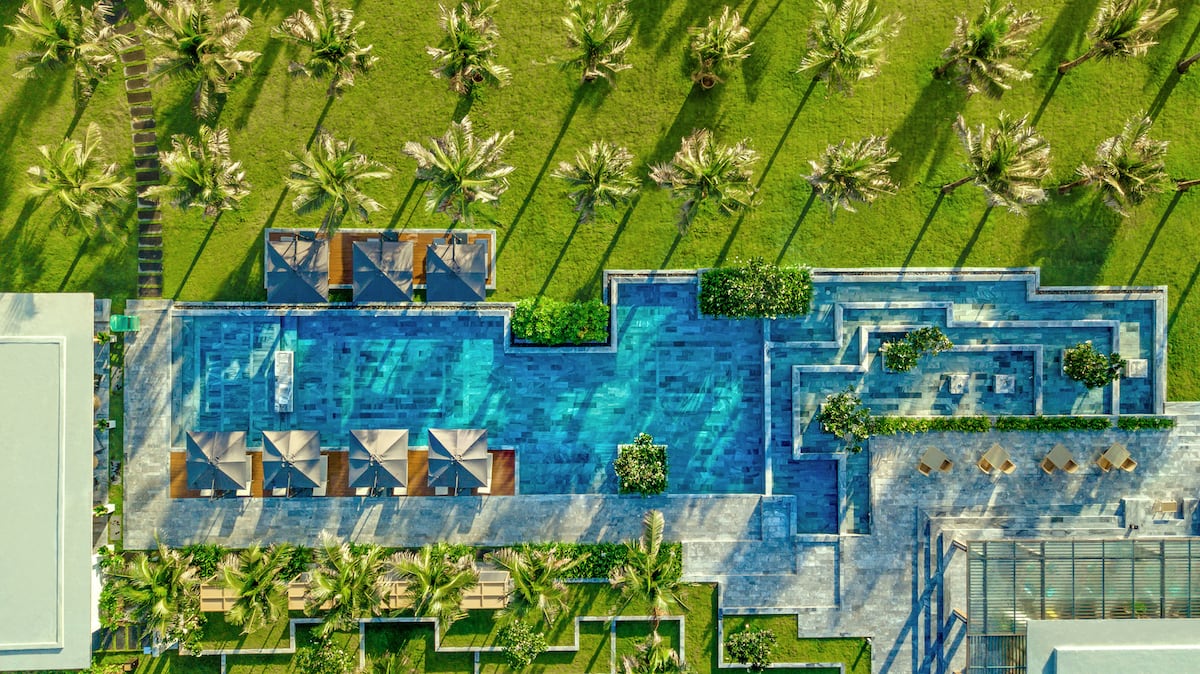 A perk of working internationally is that you can pick and choose your bits of experience and apply them when working with your new team in your new environment. For example, for Maia's culinary concept, I want to show the local staff a new way of service to offer a more unique experience for our guests. 
When it comes to management style, you have your core approach, but you always need to adapt to the new environment and people you're working with.
Every new place has a different culture, and it's part of your responsibility to learn and respect it. Adapt, but never compromise your true vision. There's a fine line between the two. 
How would you describe Maia's company culture? 
Our core team of managers has been with us since the beginning. We have a small team of 100 at Maia and try to run everything family-style.
It's a two-way dialogue, something that is important to growing any team. It's the individual personalities of everybody from our opening team that have contributed to our team culture.
Maia is a new brand. So, WE are the ones developing its culture and identity.
Everything is done as we go, which is great because the work is more dynamic and we're not facing the same restrictions that bigger corporate structures typically face. We get to choose artworks for the rooms, write the menus, decide on the style of service – everything.
Why did you decide to work in Quy Nhon? 
I prefer quiet and small places; you get to really experience and live the culture of the country you're in more so than you would in a city center where everything is westernized.
If taking this job meant living in Saigon or somewhere equally urbanized, I probably wouldn't have taken it. My last several positions have also been in very remote parts of the world. I love Quy Nhon; it's been a good marriage of person and location. 
Quy Nhon is a haven for someone that loves the outdoors, like myself. The city offers a myriad of activities from diving in the exceptionally clear waters to hiking the beautiful mountain trails.
The food market is remarkable as well: fresh-out-of-water seafood and freshly-harvested produce. You can live a very balanced and healthy lifestyle here; that's what really attracted me to Quy Nhon. 
Where does Maia's brand and Quy Nhon's culture intersect? 
When we were still developing the concept of Maia and how we could apply all of Quy Nhon's culinary concepts to the brand, I would take my mountain bike and visit the villages, taste the local foods, and tour the markets.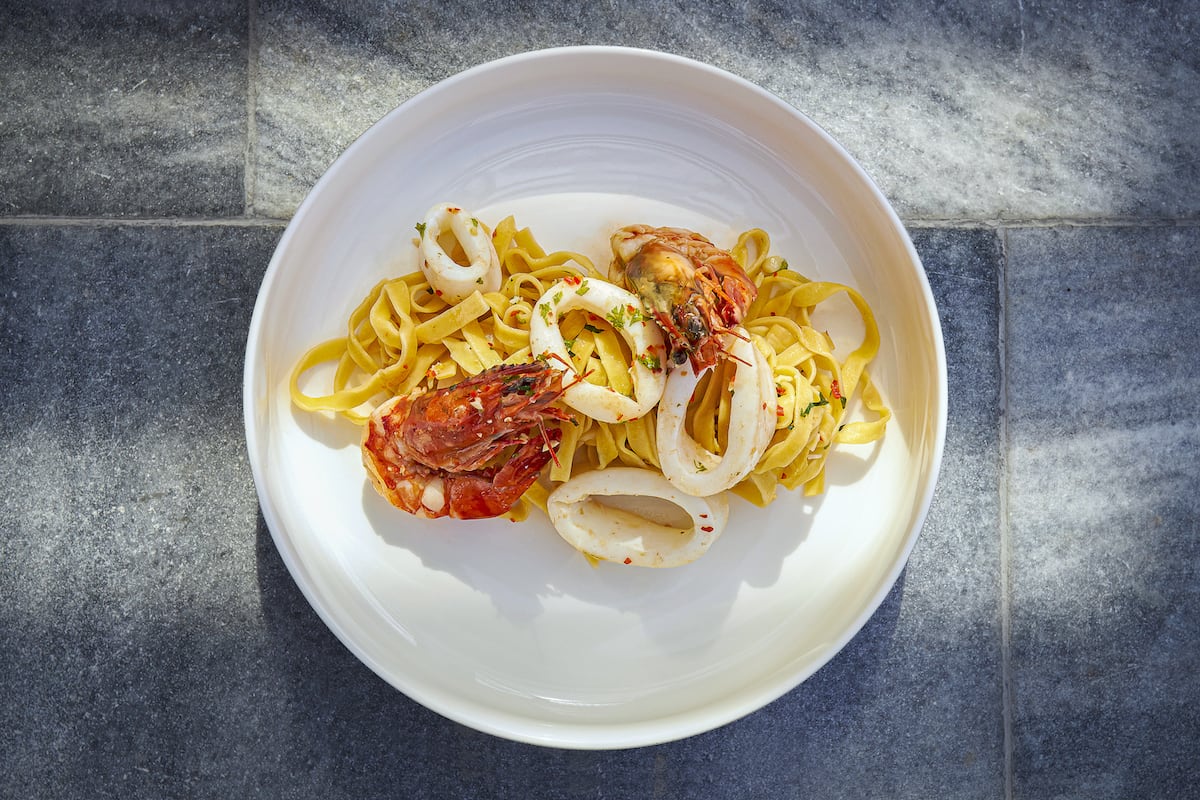 In Quy Nhon, whether it's making rice-paper or weaving baskets, each little pocket of the city focuses on something different. The longer you stay here, the more you discover. It's endless.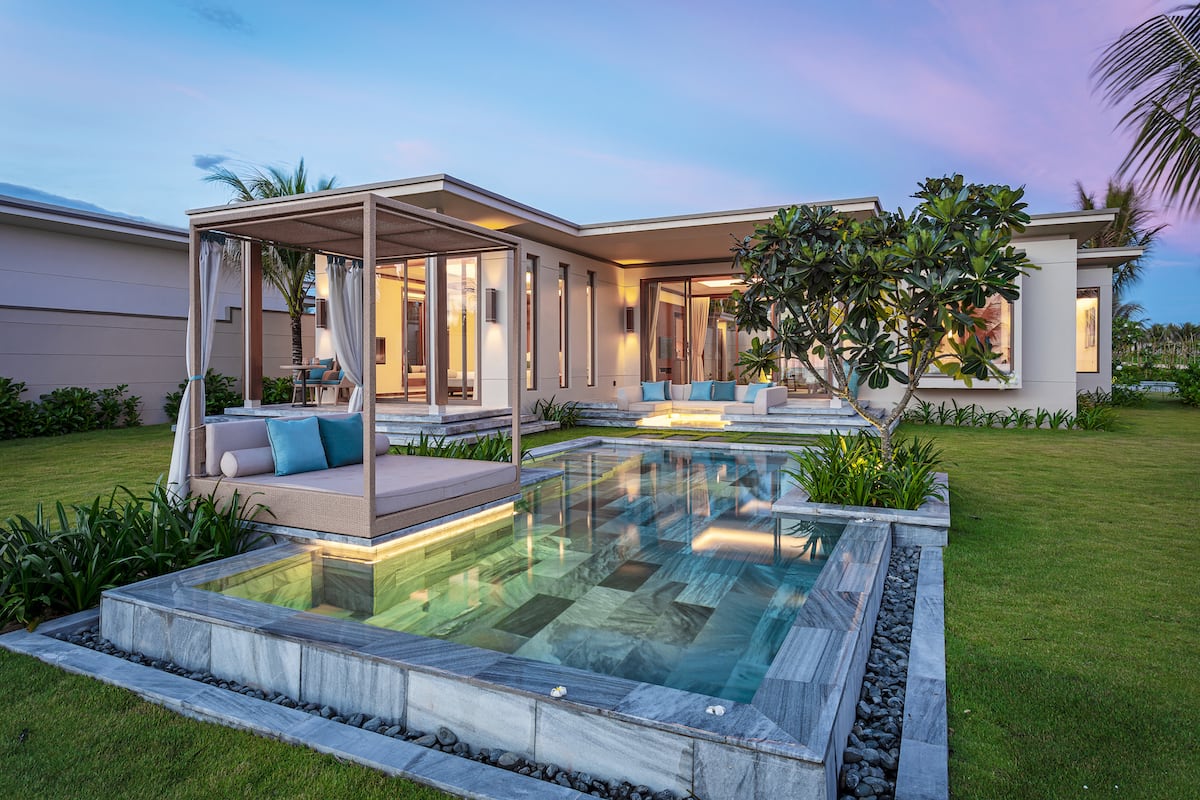 To mimic the abundance of activities and richness of the culture here, my favorite feature about Maia is how we have been able to incorporate a lot of design elements from local artisans and artists into the property— small little touches of Quy Nhon that really accentuate the guest experience.
What's one piece of advice you would give to someone starting out in a management position?
Be patient.
A lot of people expect to be catapulted to the top of the hospitality hierarchy, but it doesn't work that way. It takes time, dedication, a strong vision, creativity, and perhaps a pinch of luck.
You need to work towards the goal. It's what you learn and experience along the way that becomes valuable in the end. 
Where do you want to take Maia Resort in the next 5 years? What are some of your long term goals for Maia? 
The immediate focus is on building the teams we need to launch our spa and restaurant successfully. As for our second restaurant, AdHoc, which roughly translates to "unplanned" (more of a chef's table), we will focus on capitalizing the freshness of Quy Nhon's produce and the daily rotations of what's available in the market. 
Next year will bring phase two for Maia: building an additional 34 residential villas to sell and developing a rapport with the owners of these villas.
Ultimately, we want to promote not only Maia, but Quy Nhon as a destination. Quy Nhon is never an international market; it's a secondary destination. It's part of our responsibility to focus on the domestic market. We're only a 40-minute flight from Ho Chi Minh City, so it's the perfect weekend escape.