If there's one positive thing that the COVID-19 pandemic has brought, it would be the enhanced learning process not just for students and educators but for investors as well.
While the term 'edtech' has been around for years, this global crisis has been a major catalyst in strengthening the education technology system. In Vietnam, it has been a huge challenge for schools and teachers to reach out to students and ensure the continuity of learning through digital screens.
Because of this, student admission and investments into the edtech sector have both surged rapidly. And Duc Pham's goal, through his edtech startup company, is to ensure that every student in the country gets access to quality education.
Road less traveled
Duc Pham grew up in an environment concerned with the pursuit of learning — from his great-grandfather who was one of the top scholars under Vietnam's last king, to his grandfather and uncle who both practiced medicine and helped people, and his dad in education.
Without compromising anything, Duc wanted to take the road less traveled and find something where he could work on interesting and dynamic problems. "Against this (family legacy) backdrop, I wanted to do something more 'off the beaten path' vs. academia. I wanted to create my own path forward."
Duc has a strong support system, his family. Even if his parents separated while he was still young, his extended family is really close. "I was fortunate enough to grow up in a loving home although it was not perfect by all means… I always knew the family was a fallback for me."
In pursuing his goals, Duc was offered a scholarship and took up Bachelor of Business Management from Singapore Management University and graduated Summa Cum Laude. To him, that's his proudest moment — to be able to fund his own education and not burden his family with school fees.
While in the university, in his second year, he introduced Vietnam to his fellows and how investing in his home country is an opportunity not to be missed. Getting encouraging results from his own personal investing, he then started sending out cold emails to his seniors and inviting them to invest in Vietnam.
"Then I met a really senior dude who was working at one of the largest investment funds globally. We spoke at length about investing, and shared a lot of similar views about what made great business compounders, about capital allocation."
Unexpectedly, that person offered to invest a significant amount of money for Duc to manage. To his disbelief, he took a day, spoke to his sister who's also his close mentor, "I left my investment banking internship at a global bank, and applied to take a gap semester off to work on it that week."
To this day, Duc refers to that memory as his best student experience. That opportunity has helped him hone his craft in investing and at the same time learning how to set up a fund structure, documents, and trading accounts. And his most important takeaway? Relationships that would last a lifetime.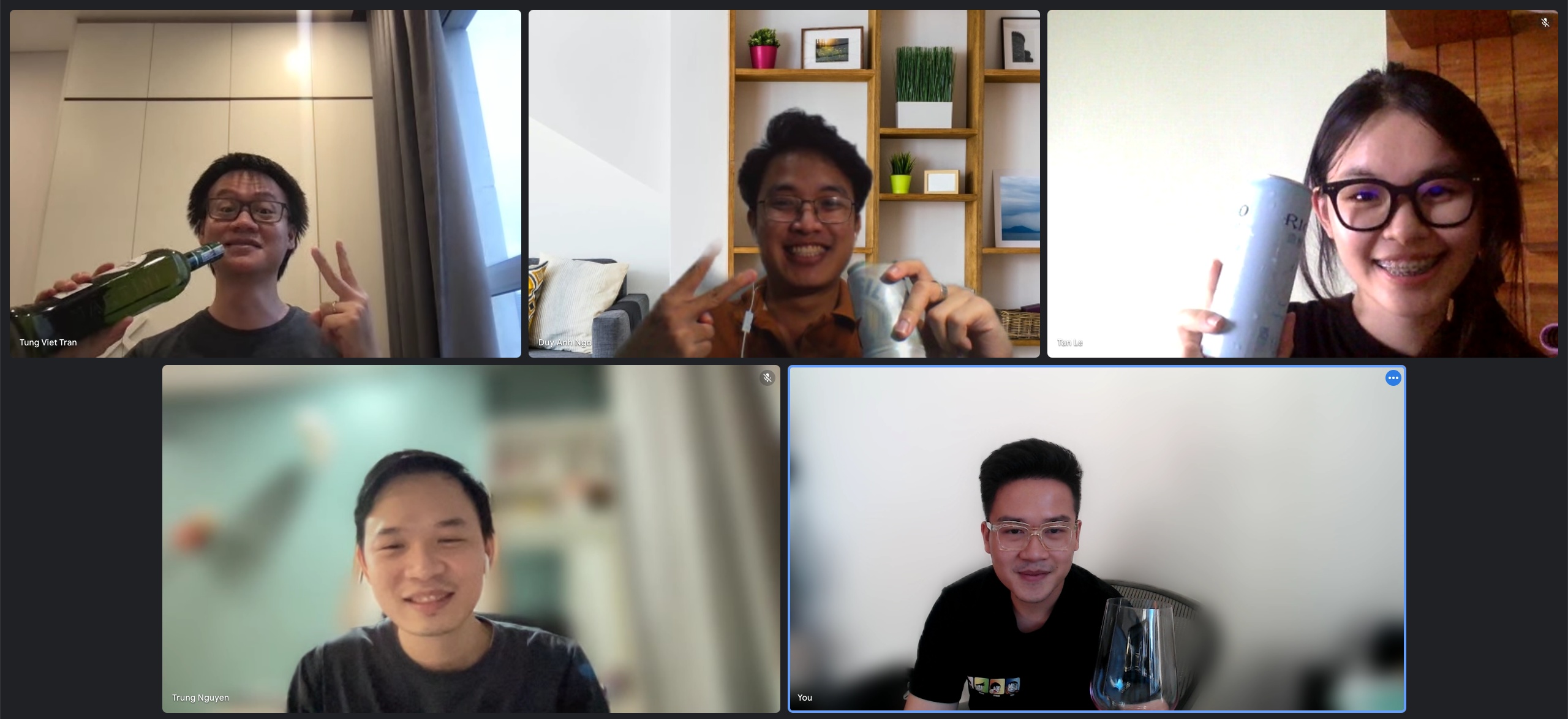 Education is a lifelong marathon
In 2017, Duc started working as an investment banking summer analyst in Singapore for three months, moved to New York as a summer analyst for four months before going back to Singapore and worked at Alto Partners Pte Ltd for one year and five months. He then spent two years and one month at TPG Global before starting his edtech startup for Vietnamese educators and students.
Founded in August 2021, the two-month-old edtech startup Marathon Education founded by Duc and Tran Viet Tung has made headlines after bagging US$1.5 million in their pre-seed funding round backed by Forge Ventures, Venturra Discovery, iSeed SEA, and other angel investors.
Marathon Education leverages a live large-class hybrid model to ensure students get access to top-quality education from "top one percent teachers."
"Marathon Education is a live learning platform for K-12 students to meet all after-school learning needs. At launch, we are targeting the traditional MOET (Ministry of Education and Technology) subjects like maths, sciences, humanities, and others, where we work with the top 1% of tuition teachers in the country to deliver lessons — all live — to students nationwide."
In Vietnam, the after-school sector is historically opaque and very inefficient, resulting in students' inability to access the top tuition teachers. According to Duc, even if you're in Hanoi or HCMC, there's no guarantee that you can get a slot in one of the jam-packed tuition classrooms. And if you're a student in tier-2 or tier-3 cities, on average you'd get less learning assistance vs. your peers in the metro.
"Eventually, our vision is to meet every learning need of the Vietnamese students, and this would extend beyond MOET subjects to English subjects, programming, arts & craft, career and internship counseling, college applications, everything you can think of! In our views, these education verticals are very nascent in Vietnam compared to other developed countries in Asia and globally, and we want to change that."
Marathon Education's programming course is also being championed by CoderSchool, a coding school focused on delivering high-quality full-stack web development, machine learning and data courses in Vietnam.
When asked why they named it Marathon Education, Duc honestly revealed they didn't spend much time coming up with a name but for them, "education is a lifelong marathon whereby it is not just sprinting to pass your year-end examination or even your college examination, but it is about teaching students how to continuously learn and develop themselves over time." Thus, their name.
Warren Buffet once said that "knowledge compounds" and Duc felt that. And to him, by viewing education as a marathon, they're teaching students to continually apply their existing knowledge base, to reinvest by embracing new information, and to compound their understanding of the world.

Life lessons
Both Duc and his co-founder Tung feel that it is never too early to build something of their own. And that throughout his career investing in businesses, all-else-equal, "the best investments were the ones with control premium — where we commanded control of the businesses' destiny."
After trying out the road less traveled, Duc seemed to have found his way back to academia.
As a founder of an edtech startup, Duc considers integrity and reputation as the two most important lessons he learned, which he got from Warren Buffet. He also looks up to Mark Zuckerberg and "his ability to prioritize Facebook's interests by making contrarian decisions in areas like M&A, and people management, to Elon Musk's insistence on breaking complex concepts down to first principles, to George Soros' ability to bet big but willingness to revert on his statements quickly when it turns out that his assumptions are wrong."
"There are many inspiring people that I've met in real life, but I think I mostly model after people I read through books. I think Patrick Collison (CEO of Stripe) said this once, reading history is almost a way to cheat in life as you'll learn all the mistakes that people made through life so you don't repeat them."
The online education platform that changes the after-school experience for Vietnamese students is all about democratizing access to supplemental education. And together with his team, Duc's priority is in building the future of education in Vietnam, one lesson at a time.