From the inception of Vietcetera in 2016, right to this very day, we remain true to our mission: Bringing Vietnam to the world and the world to Vietnam. All the content that we do — from the daily editorial to podcasts and video productions — is aimed at putting the spotlight on Vietnam and the Vietnamese people.
Throughout 2022, we covered a wide range of topics related to Vietnam's economic growth and how the country's taking bold steps in its fight against climate change. We have also given the spotlight to the women making historic wins and driving innovation and a deeper understanding of why young people move to Ho Chi Minh City for bigger opportunities.
As we look back on the year, we are pleased to see that our readers responded positively to the content we put out there. We appreciate your readership, and as we said in the past year, we hope you've enjoyed our content as much as we've enjoyed writing it.
As 2022 draws to a close, here is a round-up of all your favorite articles on Vietcetera International this year. Click on the photos to read the articles.
1. Your Checklist For Traveling To Vietnam In The New Normal
On March 15, after two years of border closure and entry ban, Vietnam officially reopened to international leisure travelers. But while coming to the country became possible at that time, traveling to Vietnam amidst an ongoing pandemic requires not just a passport and a plane ticket. In this article, we listed all the information every traveler needs to keep their mind at ease before they even pack their bags for the trip.
Considering the number of people wanting to visit Vietnam, especially after it was named Asia's Leading Destination 2022 and Asia's Leading Nature Destination 2022 by the World Travel Awards, it came as no surprise to us to see this story on top of the list.
2. Not One, But Two Vietnamese Players Selected In NBA 2022 Draft
In June, Jaylin Williams and Johnny Juzang made history by being the first players of Vietnamese descent to sign with NBA teams, with Oklahoma City Thunder and Utah Jazz, respectively. And while Vietnam is undoubtedly a football country and its national football teams, both men and women, are hitting goals here and there, Vietnamese basketball players are making noise just as loud.
We didn't miss the chance to celebrate Jaylin and Johnny, who are proud of their heritage, for bringing pride and honor to the country.
3. How Vietnamese Surname 'Nguyen' Became One Of The Most Popular Surnames In The World
If you think all the Nguyens are in Vietnam, wait till you see a yearbook in countries with a large Vietnamese population. In fact, the family name 'Nguyen' ranked 7th, 54th, and 73rd in Australia, France, and Norway, respectively. In the US alone, the Nguyen surname ranks 38th with nearly 440,000 people, according to the Name Census website.
The fact that an Asian surname "proudly" stands among a series of English or Latin surnames in the top 50 has made it noticeable. And, of course, it is right and just to have this story on our site. As we suspected, all the Nguyens must have read this to hit the third spot.
4. How Vietnamese Choose Their English Names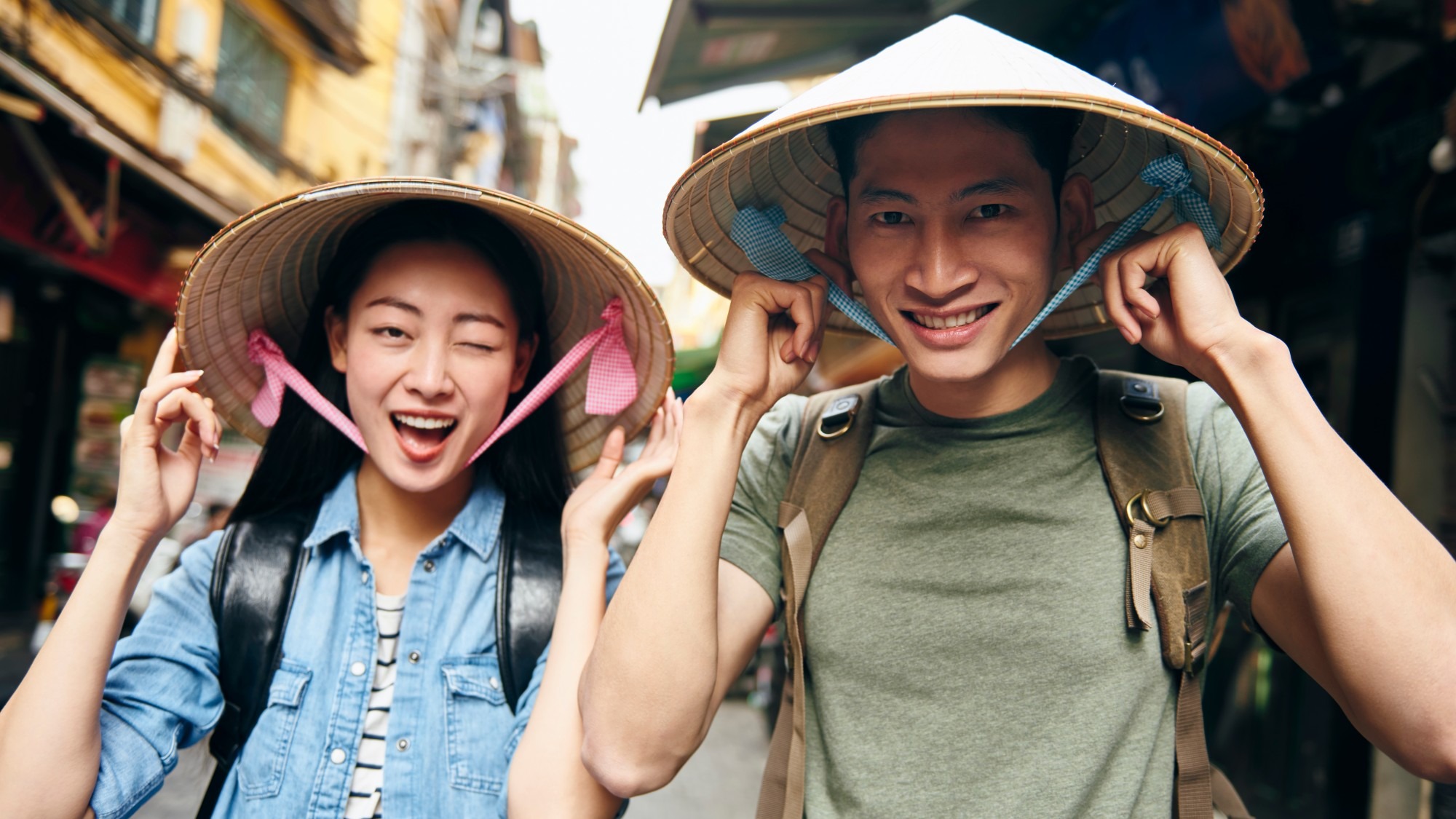 While we're on the 'name' topic, Vietnamese names (first and last) are often too hard to pronounce. Some Vietnamese, especially those who have moved abroad to study or work, come up with an English name to help those who have trouble saying their names. It makes sense because not being able to pronounce someone's name or mistaking a word for something else can result in unnecessary misunderstandings and awkward situations.
In this article, we've talked to several individuals who shared the story behind their English names and why they think it matters.
5. Here's Why More And More Overseas Vietnamese Are Coming Back Home
Did you know nearly half, or 49% of the Overseas Vietnamese population all over the world, feel an emotional connection with the Vietnamese culture? Robert Walters Vietnam asked the million-dollar question to over 500 overseas Vietnamese, "what will make you come home?"
And their answer? For marriage and for their aging parents (63%), nearly half (49%) said they feel there's an emotional connection with their heritage and the Vietnamese culture, a significant number (41%) want to give back and contribute to Vietnam's growth, and the rest (28%) would do it for their career and if there's an opportunity.
6. Planning Your Next Trip? Here Are 4 Glamping Spots In Vietnam
Fresh from the Tet holiday, we teased our readers with an idea to go glamping and we provided a list of the best spots to go. Because why not? As a response to the growing glamping interest among the Vietnamese middle class and Gen Zs, luxury camping sites in the country are expanding in number and assorted services and activities they can provide, making this a fresh and exciting idea for enthusiasts to cross off their bucket list.
If you're thinking of doing it, just remember, you don't need a long holiday to enjoy the boost of a break.
7. 5 Venture Capital Firms Pouring New Investments Into Vietnam's Startups
From True Platform's $3.5M seed funding in May to Finhay's new $25M investment in June, there's no doubt Vietnam's startup ecosystem is back on the grind— and it's growing exponentially by the day with the support of venture capital firms and angel investors that see its enormous potential for development. The question is, where did Vietnam's latest startup fundings come from? Here's the list.
We published this piece in July of this year, which wouldn't be enough to cover the massive success the country's startup sector has seen the whole year.
8. Ho Chi Minh City Attracts Young People Looking For Bigger Opportunities
In case you didn't know, there's a term coined for celebrities moving to Ho Chi Minh City to find a "bigger stage" for their careers. It's called "Nam tiến" which translates to "moving to the South." The trend has been seen among fresh graduates from the North. Young people are considering leaving their homes in search of jobs that offer better pay and more room for growth.
In this article, we took a deeper understanding of why young people move to Ho Chi Minh City for bigger opportunities and spoke to young professionals who have moved to HCMC for work.
9. The Women Of Modern Vietnam: Making Historic Wins, Driving Innovation
For this year's Vietnamese Women's Day celebration, we listed down some of the women of modern Vietnam, who fearlessly overcame adversity to become the greatest in their fields.
From entrepreneurs who've pioneered business concepts to athletes who proudly waved the Vietnamese flag in the global arena, Vietnamese women have brought countless wins and immense pride to a country still enveloped by traditional gender stereotypes.
10. 'Rising Star': 12 Vietnamese Startups That Bagged Funding In Q1 2022
While the common misconception is for startups to work, they must be in a developed country with resources readily available. However, startups can get off the ground anywhere, and more often than not, the countries with the highest needs present the biggest opportunities. And that's true in Vietnam. After all, startups are the centers of innovation, and they create jobs which means more employment, and more employment means an improved economy.
This article lists 12 funding announcements for the first quarter of the year.