Eat and Cook in Kuala Lumpur, Malaysia was recently awarded the illustrious 2022 American Express One To Watch Award. Selected annually by the organizers of Asia's 50 Best Restaurants this award is intended to identify the rising culinary star in Asia.
Established in 2013, Asia's 50 Best Restaurants is an offshoot of the World's 50 Best Restaurants and is considered by many to be the leading restaurant ranking system in Asia. In 2021 this prestigious list was expanded to include 100 Restaurants with Anan Saigon flying the flag for Vietnam placing #39 and #65 in 2021 and 2022 respectively. Eat & Cook ranked at #81 in 2022 following its first full year of opening securing a memorable double mention alongside the American Express One to Watch Award.
At Eat and Cook, Chefs Lee Zhe Xi and Soh Yong Zh present ingredient-driven seasonal tasting menus that expand the possibilities of Malaysian cooking. In keeping with the omakase tradition, the menu changes daily according to the availability and quality of local produce. While honoring authentic Malaysian flavors, each dish is distinguished by the chefs' technical mastery, creative ambition, and deep respect for their culinary heritage. It is even more impressive when considering that Eat & Cook opened its doors less than two years ago and that Chefs Lee and Soh are still in their mid-twenties.
Vietcetera met with Chef Lee in Bangkok on the 29th of March to learn more about their journey just before he collected this award on behalf of Eat & Cook at the Asia 50 Best Restaurants Award Ceremony.
When did your passion for cooking raise its head and how did you establish Eat & Cook?
I've wanted to be a chef ever since I was 10 years old helping my grandmother in the kitchen. She, and my parents, taught me to value food as more than something that fills the stomach but as a gesture of love.
After graduating from Berjaya University as a certified and professional chef, I seized the opportunity to work with masters of the fine dining scene, and I've been cooking ever since.
Every chef has the dream to open a restaurant and the same goes for me. I've always wanted to have a restaurant that could represent my roots as a Malaysian. My partner Soh Yong Zhi and I lost our jobs at the beginning of the pandemic. We did not want to wait around so we decided that we would open a restaurant together as quickly as possible. Thus, Eat and Cook was born.
How would you describe the culinary scene in Malaysia?
Today's Malaysian chefs are challenging the country's culinary scene with the use of complex ingredients, cultures, and flavors, encouraging good and healthy growth in Malaysia's culinary scene. A lot of young chefs from different backgrounds are stepping forward to create more dining concepts that can bring the dining experience in Malaysia to the next level.
What was the inspiration behind your new venture?
The inspiration came from the uniqueness of Malaysian culture and ingredients. I wanted to elevate the Malaysian dining scene and bring Malaysian flavors and dishes to the next level.
Please share more with us about the concept of "omakase" with a local tongue?
We were inspired by Japanese and Taiwanese culture. We like the way they cook in front of guests so the guests get the chance to see how dishes are prepared in the kitchen.
We believe food presents us with a special opportunity to bond, interact and create memories in a significant way. We want our guests to leave their expectations at the door and let themselves be surprised. We want to take you on a deliciously enjoyable journey to places you haven't been, creating a shared experience with a loved one or loved ones.
We use our best local produce to create our dishes and present our guests with a menu consisting of our Malaysian cultures, flavors, and memories. This is why we called ourselves an omakase for the local tongue.
It seems like you opened in the midst of the pandemic. How did you cope during this difficult time?
Sourcing the ingredients was the most challenging aspect. We work so hard to get the ingredients from all around Malaysia so we can turn the spotlight on fresh seasonal ingredients. We developed relationships with market traders and fishermen so that we could be sure we were getting the best-available Malaysian produce. Now I go to the market every night after service so I know I can buy the best products for the restaurant.
We also had limited funds, so we had to be creative in finding a venue. Our first site was outside the city in a mall, where there were no other restaurants. The space was just 300 square feet and we could only hold six diners. As the rent was not very much – just 450 ringgit ($100) per week – we were able to test our ideas to see if they would work.
Fortunately, we became popular very quickly. We were able to move to a permanent, bigger, more central site in 2021 where we can now host 30 guests.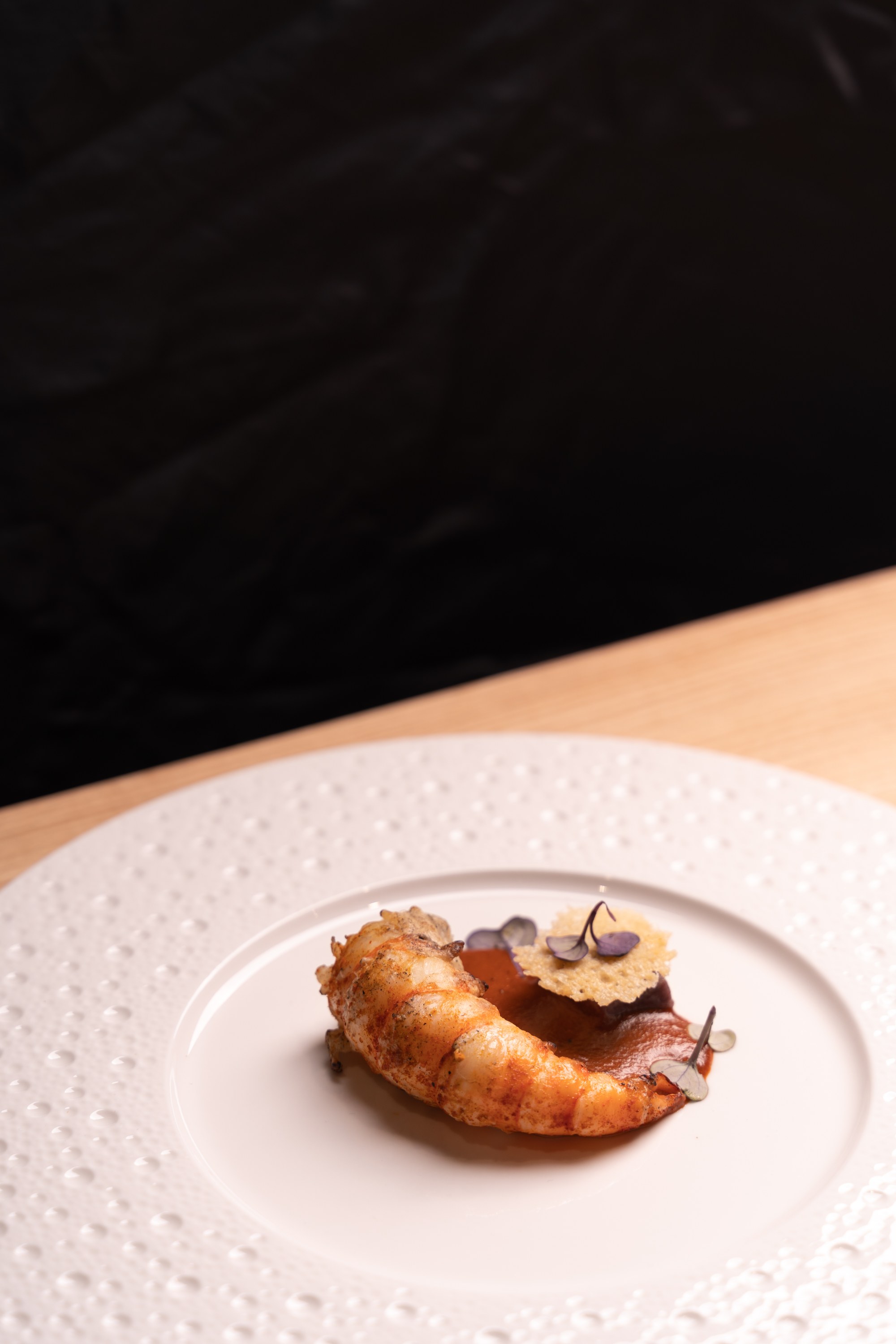 Have you ever been to Vietnam? What do you think about Vietnamese cuisine?
Yes, I have a good friend in Vietnam who is cooking at Esta Eatery on 27 Tran Quy Khoach in Ho Chi Minh City. My last visit was three years ago right before the pandemic. Vietnamese cuisine has a lot of similarities with Malaysian cuisine: the food always has a lot of deep and herbaceous flavors because both cuisines involve using lemongrass, chili, and spices as some of the main ingredients for several traditional dishes.