It's been a whirlwind of a year. As the world battled the pandemic, we at Vietcetera continued serving relevant content, listening to your feedback and improving. As we cross the one million readers a month milestone, we take a look at what major themes resonate with our audience. Thanks to all our readers for sticking with us since Day 1. Here are our top 10 stories of the year. Notice any major themes?
Entering Vietnam Before The Borders Closed
"I went through the most intense immigration experience of my life. Though I'm free from COVID, I'm asked to undergo "self-monitoring" for the next 14 days."
After flying into Vietnam from San Francisco at the start of the covid-19 outbreak, Stephen Turban documents his experience on the very first day Vietnam decided to restrict inbound travel.
Link to article: https://vietcetera.com/en/entering-vietnam-before-the-borders-closed
Best Ever Food Review Show: Why This Youtuber Still Calls Vietnam Home
Sonny Side, the Youtube star of Best Ever Food Review Show, has made Vietnam his new homebase. Sonny tells us about the new perspective he has gained, what it takes to produce viral content and where his mission to encourage empathy and understanding of other cultures through food has taken him.
Link to article: https://vietcetera.com/en/best-ever-food-review-show-why-this-youtuber-calls-vietnam-home
Pizza 4P's' Yosuke Masuko On The Question, "What is 'Happiness'?"
Yosuke Masuko was the last person to see his best friend before he took his own life. This devastating loss led him down a dark path before he found the light at the end of the tunnel. He tells us the story of how he came up with Pizza 4P's mission to "Make the World Smile for Peace".
Link to article: https://vietcetera.com/en/pizza-4ps-yosuke-masuko-on-the-question-what-is-happiness
A Guide To Ho Chi Minh City's Districts: Understanding The City
One of the fastest-growing cities in the world, Ho Chi Minh City sprawls out endlessly into low-rise developments and industrial zones. Finding a place to call home can often be a burdensome task. We've taken it upon ourselves to dissect noteworthy wards, as well as the city's primary districts, and guide you through the highlights and features of each.
Link to article: https://vietcetera.com/en/a-guide-to-ho-chi-minh-citys-districts-understanding-the-city
Must Watch Vietnamese TV Series This Summer
Looking for the next Vietnamese TV drama to binge watch? We compiled a list of the best-known ones for you to stream this weekend.
Link to article: https://vietcetera.com/en/must-watch-vietnamese-tv-series-this-summer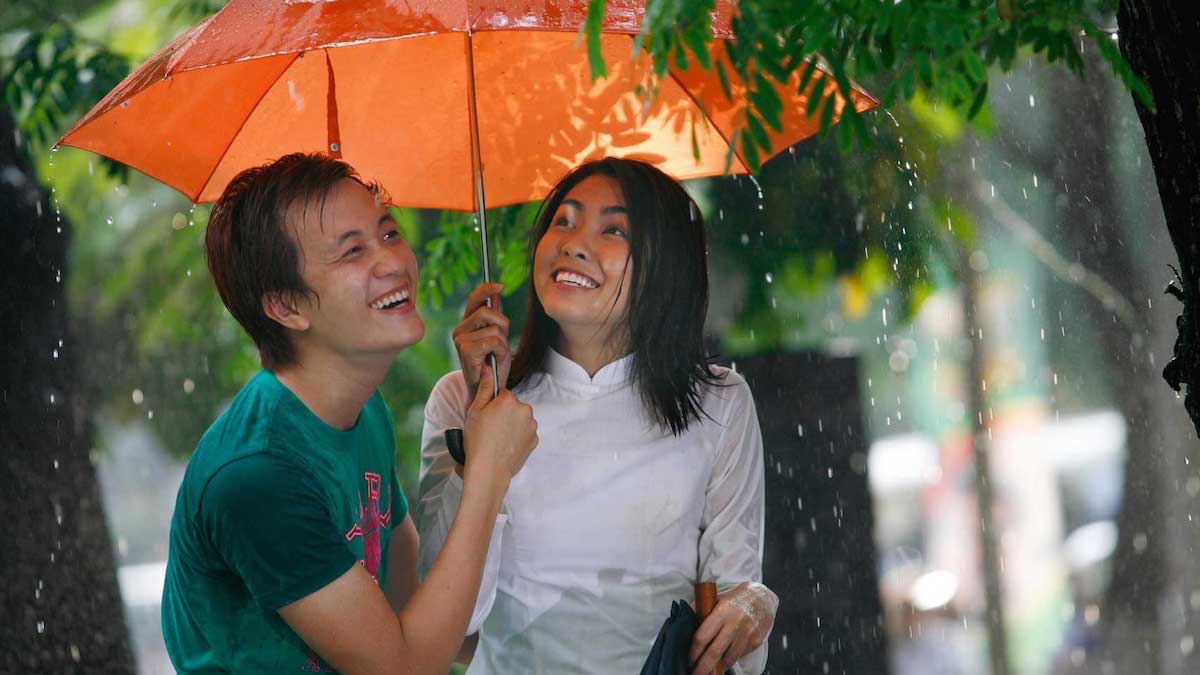 New Hotels and Resorts in Vietnam We Are Excited About In 2020
From international chains to local brands, here is Vietcetera's pick of new hotels and resorts that are worth checking out.
Link to article: https://vietcetera.com/en/new-hotels-and-resorts-in-vietnam-we-are-excited-about-in-2020
Homebound: Overseas Vietnamese Students On Making The Big Leap To Return
Have the astounding economic growth and the increase in living standards swayed overseas students' decision not to return home post-graduation? Vietcetera asks five Vietnamese Gen Zers and Millennials about their plans.
Link to article: https://vietcetera.com/en/homebound-overseas-vietnamese-students-on-making-the-big-leap-to-return
The Top Five Dating Apps In Vietnam
With more people using smartphones, mobile applications are now increasingly diversified to address more needs, including dating. Although new to Vietnam, there are now nearly 100 actively-used online dating apps in the country. Vietcetera reviews the top ones.
Link to article: https://vietcetera.com/en/the-top-five-dating-apps-in-vietnam
Vietnamese Fashion Brands: A Guide To Five Sustainable Labels
In the "new" Vietnam, environmental consciousness is starting to emerge as the country grows economically. In Vietnam's fashion industry, the trend is evidenced by the swelling ranks of local fashion brands committed to sustainability.
Link to article: https://vietcetera.com/en/vietnamese-fashion-brands-a-guide-to-five-sustainable-labels
Day Trips From Ho Chi Minh City: Six Nearby Destinations
As is the case for most city dwellers, it's good for the soul to escape Ho Chi Minh City from time to time. Contrary to popular belief, there are plenty of rejuvenating destinations that make for an ideal day trip from Vietnam's sprawling metropolis.
Link to article: https://vietcetera.com/en/day-trip-from-ho-chi-minh-city-six-nearby-destinations