With Korean cinema in the spotlight internationally, we ask award-winning Vietnamese-American filmmakers Ham Tran and Bao Nguyen how Vietnam measures up and what the national audiences have to look forward to in 2020.
Ham Tran 
Out of a total of six new Vietnamese films Netflix added to its streaming list in January, two are directed by Ham Tran: the 2014 box office hit Doat Hon (Hollow) and Vietnam's first domestic heist film Sieu Trom (The Bitcoin Heist).
As someone whose first feature film scooped up 16 international film festival awards, Ham Tran straddles the line between commercial success and critical acclaim. From this vantage point, the award-winning writer, editor and director surveys Vietnam's burgeoning movie industry and shares his insights with Vietcetera readers. 
Bitcoin Heist
Which Vietnamese filmmaker got your attention in 2019 and why?
In 2019, I liked Huy Thanh Tran's film, Rom. I felt that his visual style is very dynamic and there's a youthful daring energy about his process of filmmaking.
What domestic releases do you most look forward to in 2020?
I'm looking forward to seeing Bí Mật Của Gio, because although anh Binh directed it, his daughter Linh Dan is the writer and cinematographer. I think it's great that a father/daughter team can make a film together. I was going to say that I'm looking forward to seeing Trạng Tí [by Ngô Thanh Vân], but then I just found out that the release has been pushed back to 2021! Bummer.
Lastly, I am curious about Nguyen Huu Hoang's second feature, Ảo Tượng. His first feature, Inspector K, did not do well, but I liked that he was trying to make a Vietnamese film noir.
Independent Vietnamese filmmakers are getting recognition at international film festivals. Will this acclaim translate into commercial success at home?
I wish it would, since I owe my career as a filmmaker to the film festivals who have supported me, from my short films to my first feature film. However, I think even outside of Vietnam, festival awards don't necessarily translate into domestic box office. They should. I think people tend to associate a "festival film" with an "art house" film, which is why film festivals are getting more commercial in their award selections.
Filmmakers shouldn't have to choose whether they make a "festival film" or a "commercial film". I think Parasite has shown the world that you just have to make a great film.
Out of the top 10 grossing Vietnamese movies in 2019, comedies accounted for six. Is this a global trend? Do you expect other genres to dominate in 2020?
Comedies have always dominated Vietnamese box office, but I think the global trend is more action/adventure driven. I've always been a fan of good thrillers, so I hope that there will be more thrillers in Vietnam in 2020.
What would it take for a domestic movie to knock a Hollywood blockbuster off the pedestal and claim the top spot in Vietnam's box office?
Em Chưa 1
I think that Vietnamese films like Em Chưa 18, Siêu Sao Siêu Ngố and Cua Lại Vợ Bầu have time and again knocked Hollywood blockbusters off the pedestal. The one common thread is that they are all comedies with a strong family message. Family values are very important to Vietnamese audiences.
For Em Chưa 18, what won me over was the father/daughter relationship, because he was the kind of father that we all want, loving unconditionally. Siêu Sao Siêu Ngố was about mending a son's relationship with his mother. It's all about honoring our parents. We love our mothers!
What are the biggest challenges the industry is facing?
The biggest threat to a country's film industry is its identity. As the market grows bigger, more money will be poured in from foreign investors, and when they put in their money, they want to see themselves represented. The trend of remaking Korean films has already begun. Being a filmmaker who has done a remake, I'm not opposed to them. Good remakes add value to the original work.
My favorite remake is still Em Là Bà Nội Của Anh, because although it was a Korean remake, it was also very Vietnamese. It made us proud and happy to sing Vietnamese oldies out loud!
About Ham Tran
Ham Tran is a Vietnamese-American film writer, editor and director. A graduate of UCLA School of Film and Television, Tran shot to fame with his thesis film "The Anniversary", which was shortlisted for the Academy Award for Best Live Action Short. His first feature film Journey from the Fall (Vietnamese boat people and re-education camp drama), premiered at the prestigious Sundance Film Festival in 2006 and went on to receive 16 international film festival awards for Best Feature Film. 
Bao Nguyen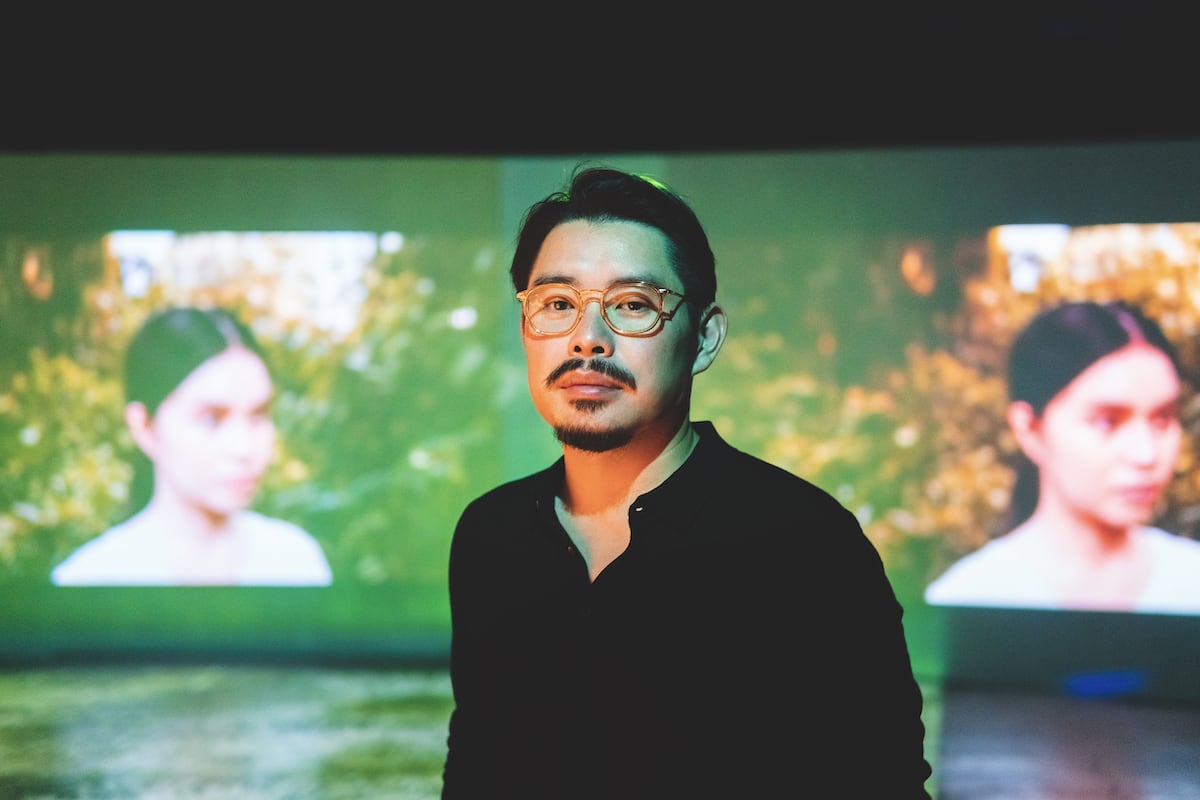 Hot off the heels of his Bruce Lee documentary Be Water, which premiered at the 2020 edition of the Sundance Film Festival, Bao Nguyen shares his list of Vietnamese directors to watch and talks about the films that changed the landscape of Vietnamese cinema last year.
Similar to how Nuoc 2030 (produced by Bao Nguyen, directed by Nguyễn Võ Nghiêm Minh) made waves in 2014 as the country's first sci-fi feature film produced to international standards, the new crop is helping pave the way for underrepresented genres.
Which Vietnamese filmmaker got your attention in 2019 and why?
There were a few feature debut filmmakers that got my attention this year. Two in particular were Kathy Uyen and Tran Thanh Huy. Kathy is a well-known actress and teacher, but she had her directorial and writing debut with Chi Chi Em Em, which came out at the end of the year.
This project caught my attention because it's one of Vietnam's first erotic thrillers, you could say, and an important step in pushing Vietnamese cinema into different genres. I felt Chi Pu was fantastic in it and Kathy made an impressive directorial debut. 
Another filmmaker is Tran Thanh Huy with his film Rom. There was a bit of controversy with this film because it world premiered at one of Asia's largest and most prestigious film festivals, the Busan International Film Festival, and won the top prize even though it wasn't officially approved by the [Vietnamese] government for screening.
That aside, it's a film full of energy that was made with the same spirit as early American independent cinema reminiscent of John Cassavetes.
Nguyen Cong Tri Fashion & Contemporary Art Exhibition
What domestic releases do you most look forward to in 2020?
I'm looking forward to Trinh Dinh Le Minh's second feature. I really enjoyed his first film Goodbye, Mother which was really personal. This one is a remake, so curious to see his directorial vision on an existing property. 
I'm also looking forward to Trang Ti, a coming-of-age epic by Phan Gia Nhật Linh, who is one of Vietnam's best directors, in my opinion. This is a film adaptation of a very beloved comic series Than Dong Dat Viet. I think it's important that Vietnamese cinema reflects the heroic myths that are original to Vietnam because our history and stories are so rich, we don't necessarily need to look to the outside for inspiration. 
Finally, Le Bao's Taste is a film I am really looking forward to. It will most likely just do the international film festival circuit, but I do hope it gets a domestic release. The project, while in development, has been presented at prestigious global workshops like the TorinoFilmLab and it could make a wave internationally the same way Ash Mayfair's The Third Wife did in 2018 and much of 2019.
Out of the top 10 grossing Vietnamese movies in 2019, comedies accounted for six. Is this a global trend? Do you expect other genres to dominate in 2020?
I don't necessarily think it's a global trend. I think it's more of the state of Vietnamese cinema where going to a theater is seen as an escape into entertainment and not necessarily a cultural excursion. A few years back, it would have been 9 out of 10, so the trend is looking good in terms of expanding to other genres.
I think the success of Parasite, for better or worse, will spawn other films in the social thriller or black comedy genre. Any reaction that helps expand what cinema means and can be is a step in the right direction, in my judgement.
What would it take for a domestic movie to knock a Hollywood blockbuster off the pedestal and claim the top spot in Vietnam's box office?
I think taking risks in terms of genre is a step in the right direction for Vietnamese cinema. Hai Phuong and Mat Biec both did extremely well this year, topping the biggest Hollywood blockbusters in the Vietnamese market. One is a kickass female driven action film and the other is a coming-of-age, romantic epic which strays from the typical comedy genre that has been prevalent for so long.
What are the biggest challenges the industry is facing?
I think institutional support is very important when it comes to an emerging film industry and in Vietnam, this support is still in its infancy, I would say.
If you look at the national film industries in Asia that have done the best in terms of international reach and prestige, countries like South Korea and Taiwan really stand out because they were built upon a lot of support from their governments.
If there wasn't a KOFIC (the Korean Film Council) – a state-supported, self-administered organization under the Ministry of Culture, Sports and Tourism in Korea, you could argue there wouldn't be a Bong Joon-Ho.
About Bao Nguyen
Based between Vietnam and the US, Bao Nguyen is an award-winning Vietnamese-American filmmaker. He has directed, produced and shot a number of short films, which have played internationally in numerous festivals and museums including MoMA and the Smithsonian.
His graduate thesis film, "Julian", won a CINE Golden Eagle Award, the Best Student Documentary Short at the Palm Springs ShortsFest, Special Jury Prize at DOCNYC and was nominated for an IDA Award. His feature doc directorial debut, "Live From New York " opened the 2015 Tribeca Film Festival and was broadcast nationally in prime time on NBC, preceding the 41st season premiere of Saturday Night Live. 
Related Content:
[Article] Fashion Trends in 2020: Four Experts Share Their Opinions
[Article] Vietnamese Innovator: Changmakeup – Turn A Hobby Into A Money-Making Business