La tavola Italiana (Italian-style dining), a sight that can be seen all across the Mediterranean region, is as much about the sounds as it is about the flavors: the cheerful hissing of onions browning in a pan, the chop-chop of a knife cutting through a tomato and the chatter of relatives and friends gathered around the dining table. 
According to Raeleen D'Agostino Mautner, the author of "Living La Dolce Vita", a self-help book prescribing a traditional Italian cultural approach, the laughter at the table has its own miraculous therapeutic properties that kick in just as smells, sounds and conversations blend together to nurture our spirits.
In her book that decodes the art of living "the sweet life" that Italians are masters of, the author offers four tips on how to create the "bel paese" atmosphere at your own table, in four simple steps.
1. Put together a nutritious Mediterranean menu
2. Control the intensity of flavors to appreciate them more
3. Turn the meal into a social experience
4. Start with the basics and keep it simple.
Hanoians looking for inspiration can start by visiting the restaurants participating in this year's Italian Cuisine Weeks running from November 12 to 29. A city-wide celebration of fine Italian gastronomy, this fantastic community event is also a testament to how well the industry is working together as a united front. This is especially evident in the wake of covid-19, when Italian restaurateurs and chefs in Hanoi have to lean on each other more than ever. 
Luna D'Autunno
A name familiar to Hanoi's gourmets, Luna D'Autunno has just turned 21 years old. The veteran of authentic Italian dining occupies an intimate space where chefs cook with the finest, predominantly imported ingredients to create flavorful Italian dishes. On this occasion, Luna D'Autunno will be serving a special menu highlighting panzerotto reale – fried pizza with mozzarella and caciocavallo cheeses and mortadella deli meat.
Address: 27 Nam Ngu, Hoan Kiem, Hanoi
Mamma Mia
A love-letter to Italian cuisine, Mamma Mia was born with the mission of "becoming an authentic Italian restaurant", bringing Italian culture and food to the local community. From pizza Margherita to delicious spaghetti alla carbonara to the crowd-pleasing Tiramisu, all dishes are made from the freshest ingredients that are processed masterfully by highly-skilled Vietnamese and Italian chefs.
Address: 1st floor, Thien Son Plaza, 2 Chuong Duong Do, Hoan Kiem, Hanoi
Vinci Pizza and Grill
Located just steps away from the Lotte building, Vinci Pizza and Grill offers an authentic Italian atmosphere with delicious dishes prepared by Daniele, an experienced Italian chef. In celebration of the Italian Food Week, premium Wagyu Tomahawk steak and ribs will be grilled to perfection over flavored charcoal. But the star of the show will undoubtedly be Vinci's fragrant pizza. 
Address: 100 Linh Lang, Ba Dinh, Hanoi
Dragoncello
Located on the street that hugs the romantic West Lake, Dragoncello offers panoramic lake views and traditional cuisine in an airy setting. The restaurant has made a name for itself thanks to quality ingredients, stellar customer service and pizzas served in a foil wrap take-away style to help retain the delicious aromas. The restaurant's wine cellar is well stocked with vintages from Italy, France, New Zealand and other wine-producing countries. 
Address: 201 Ve Ho, Xuan La, Tay Ho, Hanoi
Caffe' Italia
Located in the heart of "Casa Italia" (the Italian House), Caffe' Italia is a mecca for those who like their coffee brewed Italian-style while being surrounded by the heritage buildings of Hanoi's old quarter. Launched in 2013, the cafe hit the right note right away thanks to its excellent food and beverage offerings, as well as the quirky decor: there are rare Vespa models on display and other nods to Italian culture, making it a popular place for Italian-themed events. The restaurant serves fine coffee and wines, ice cream, pizza, pasta and salads that are carefully crafted to preserve traditional Italian flavors.
Address: 18 Lê Phụng Hiểu, Hoàn Kiếm, Hà Nội
La Fiorentina
At La Fiorentina, the founders' mission is simple: enhance and educate the palate with the freshest ingredients and flavors, while surprising and exciting each guest with personal care and service.
Address: 20 Đặng Thai Mai, Quảng An, Tây Hồ
Cugini
Nico Ceccomoro, the Italian chef founder of the Cugini restaurant, was born in the mountainous part of Umbria and raised in Tuscany. The fertile land of his home country is not only the source of fresh ingredients for his restaurant, but it is also the place that nurtured his culinary passion. With 14 years of experience in the kitchens of many famous restaurants in Italy, the UK and New Zealand, he chose Hanoi as a stopover on his journey. In Cugini, everything is prepared by hand, from pasta to pizza to sauces. "I always renew myself to please the sophisticated palates of my local customers", says Nico.
Address: 67 To Ngoc Van, Hanoi
Pizza Belga
Pizza Belga draws inspiration from the famous pizzerias of Naples that gave the world pizza Margherita. At Belga, the pizza base is baked in a wood-fired oven, then topped with fresh, natural, and carefully selected ingredients. The menu also features homemade pasta and signature desserts, along with a variety of craft beers: a fusion of Neapolitan street food and Belgian craft beers.
Address: 225 Au Co, Tay Ho, and 47 Hang Be, Hoan Kiem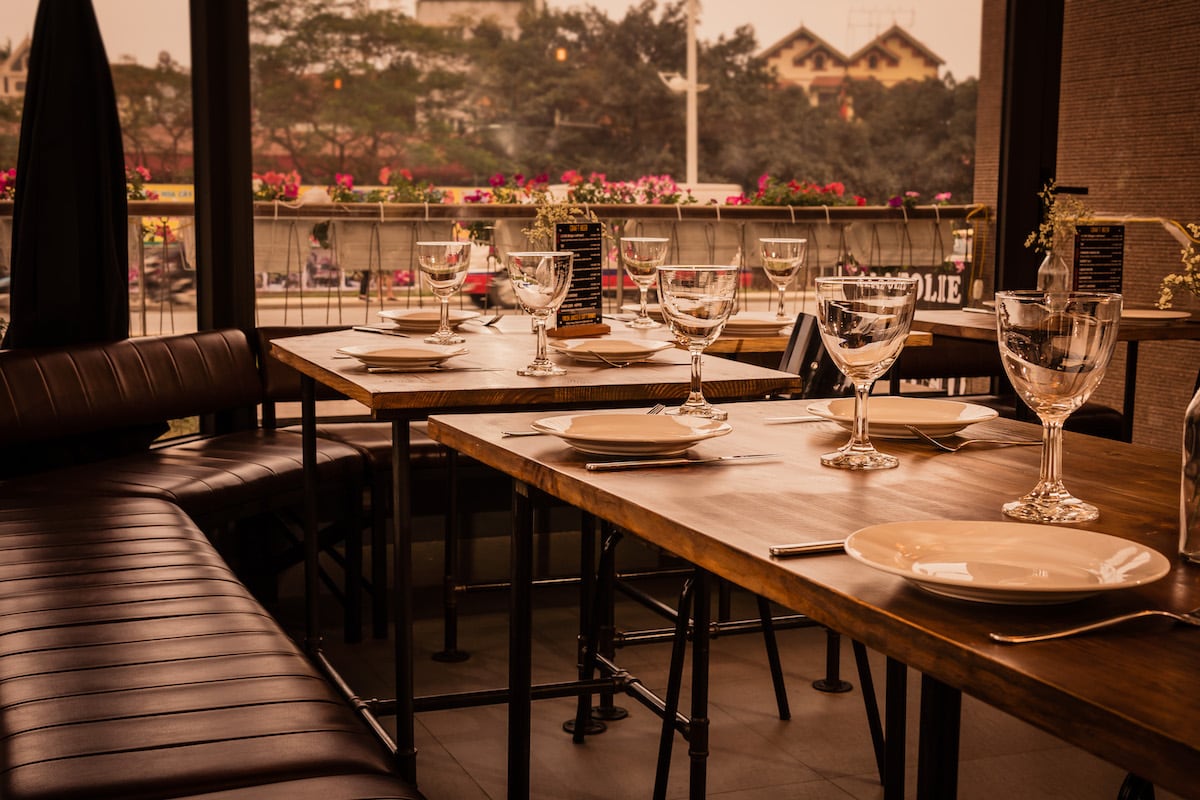 Pizza 4P's
With Pizza 4P's, twenty restaurants across the country mean twenty unique venues and dining experiences, each one with a meaningful cultural story. The biggest common factor is that in all of them Pizza 4P's upholds the philosophy of using sustainable sources to create imaginative dishes – the spirit that informs the branding. Pizza 4P's strives to bring joy to customers through sharing delicious food: the values ​​that are reflected in everything from the supply chain to educational activities to building materials.
Address: Multiple locations
Gelato Italia
Artisan Gelato aims to bring the taste of authentic homemade Italian gelato to Vietnam by fusing high-quality imported and local ingredients to create a delicious product with a fuller and creamier texture bursting with exotic local flavors. Gelato Italia's owners respect their long inherited Italian tradition of gelato-making while embracing the cutting-edge technology of gelato production.
Address: Multiple locations