When Vietnam closed its borders in March last year to prevent the spread of COVID-19 and keep its citizens safe, millions of travelers were left disappointed. The country, which has grown to be a favorite bucket list entry for globetrotters, welcomed nearly 20 million foreign arrivals pre-pandemic.
Natural attractions like the Halong Bay in northern Vietnam and the sunny island of Phu Quoc, and the architectural charms of Hoi An and Danang were flocked by visitors eager to see and experience what Vietnam had to offer. There was no doubt Vietnam's popularity among travelers was soaring. It still is.
Even when the pandemic hampered travel plans and abruptly halted the remarkable momentum of the country's tourism industry, Vietnam remains an enchanting paradise. With its diverse landscapes, vibrant culture, distinct cuisine and hospitable locals, the country draws in all kinds of travelers, and gives them once-in-a-lifetime experiences they can't get anywhere else.
Vietnam's nomination in various categories at the 2021 World Travel Awards is proof of the country's enduring allure. The "travel industry's equivalent of the Oscars", which celebrates excellence across all key sectors of the travel, tourism and hospitality industries, recently announced nominees for this year's program. Vietnam is nominated in nearly 50 categories.
Hanoi takes its well-deserved spot as a nominee in the Leading City Destination category, going against Dubai, New York and Sydney, among others. Hoi An and Danang are also both nominated for Leading Cultural City and Leading Festival and Event Destination, respectively.
Named the world's leading heritage destination in 2019 and 2020, Vietnam is again recognized for its efforts to preserve its cultural and historical heritage. The country is aiming to surpass its strong contenders Brazil, Egypt, Greece and Japan to claim its third consecutive win.
Danang's golden bridge and Quang Ninh's Halong Bay are also in the running for WTA awards. The Vietnam National Administration of Tourism, meanwhile, is nominated for the Leading Tourist Board category.
These nominations reaffirm Vietnam's position as a major travel destination, and a much-needed boost for the local tourism industry as it slowly recovers from the devastating impacts of COVID-19.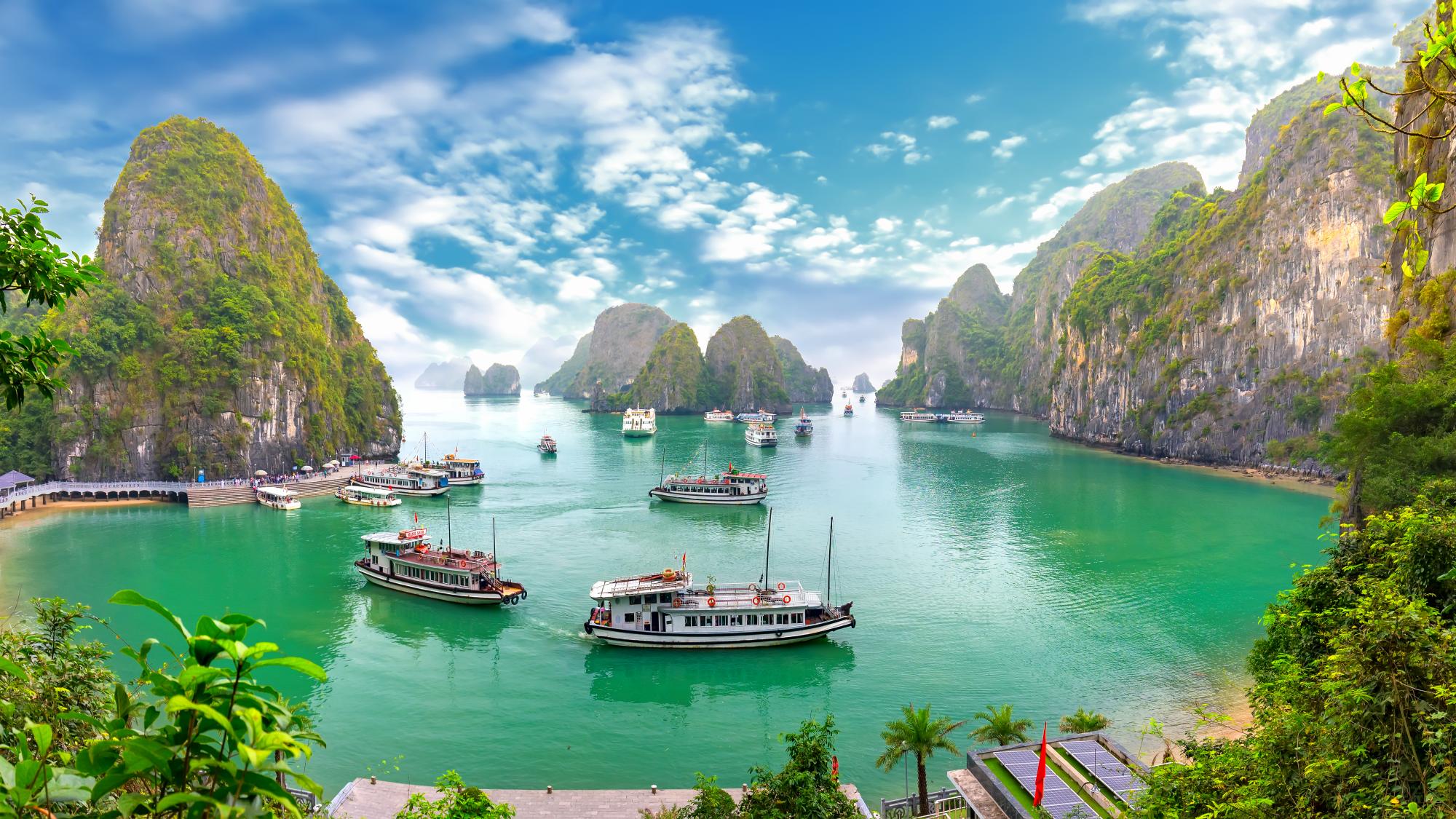 Let's help Vietnam win. You can cast your votes here. Voting will run until 24th October 2021. The winners will be unveiled at WTA's Grand Final Gala Ceremony 2021, which will take place in Moscow, Russia on 26th November 2021.
"With voting now open for our World categories, it is time to make your voice heard by voting for the organizations that are raising the bar of travel excellence," said Graham Cooke, founder of WTA.
Here's the complete list of destinations, properties and attractions in Vietnam that are nominated at the 2021 World Travel Awards.
Hotel & Resorts
Most Romantic Resort — InterContinental Danang Sun Peninsula Resort, Six Senses Ninh Van Bay
Leading Wedding Venue — Vinpearl Resort & Spa Ha Long
Leading Villa Resort — Premier Village Phu Quoc Resort
Leading Themed Resort — Mercure Danang French Village Ba Na Hills
Leading Retreat — Naman Retreat, Avana Retreat
Leading Resort Architecture Design — InterContinental Danang Sun Peninsula Resort
Leading Luxury Resort — InterContinental Danang Sun Peninsula Resort
Leading Luxury Hotel Villa — Bai Bac Bay Villa - InterContinental Danang Sun Peninsula Resort
Leading Luxury Honeymoon Resort — InterContinental Danang Sun Peninsula Resort
Leading Luxury Family Resort — InterContinental Danang Sun Peninsula Resort
Leading Luxury Beach Resort — Banyan Tree Lang Co, InterContinental Danang
Leading Lifestyle Hotel — Hotel de la Coupole-MGallery, Hotel des Arts Saigon-MGallery
Leading Iconic Hotel — Hotel de la Coupole-MGallery
Leading Hotel Residences — Premier Residences Phu Quoc Emerald Bay
Leading Hotel Beach Villas — Six Senses Con Dao
Leading Family Villa Resort — Vinpearl Resort & Spa Danang
Leading Eco-Lodge — Topas Ecolodge
Leading Design Hotel — Hotel de la Coupole
Leading Conference & Wedding Hotel — FLC Halong Bay Golf Club & Luxury Resort
Leading Resort & Spa — JW Marriott Phu Quoc Emerald Bay
Leading Beach Villa Resort — Premier Village Phu Quoc
Destination
Leading City Destination — Hanoi
Leading Culinary Destination — Vietnam
Leading Cultural City Destination — Hoi An
Leading Cultural Destination — Vietnam
Leading Festival and Event Destination — Danang
Leading Destination — Vietnam
Leading Heritage Destination — Vietnam
Leading Sustainable Tourism Destination — Vietnam
Leading Tourist Board — Vietnam National Administration of Tourism
Port
Leading Cruise Port — Ha Long International Cruise Port
Attraction
Leading Tourist Attraction — Ha Long Bay
Leading Theme Park — Sun World Ba Na Hills
Leading Natural Landscape Tourist Attraction — Sun World Fansipan Legend
Leading Iconic Tourist Bridge — Golden Bridge
Leading Iconic Tourist ATtraction — Sun World Ba Na Hills
Leading Cultural Tourist Attraction — Sun World Fansipan Legend
Leading Cable Car Ride — Cable Car at Sun World Ba Na Hills
Leading Water Park — Aquatopia Water Park
Air
Leading Regional Airport — Van Don International Airport
Leading Cultural Airline — Vietnam Airlines
Leading Cabin Crew — Vietnam Airlines
Leading Airport Lounge — VIP, CIP Lounge at Van Don International Airport
Leading Airline Brand — Vietnam Airlines
Leading Airline - Premium Economy — Vietnam Airlines
Travel Agency
Leading Tour Operator — Vietravel