Digital personalization has been the buzzword in the hospitality industry for years. As the coronavirus hastened the rise of trends already in the making, Marriott International has been identified as one of the forerunners in the adoption of new technologies. While the travel market has been habitually referring to advanced technology as the 'future of travel', at Marriott, digitization already permeates every aspect of the business.
To understand how the world's largest hotel chain harnesses the power of AI and behavioral data to make complex recommendations and serve digital content, and the role of joint ventures in Marriott's digital strategy, we talk to Julie Purser, Vice President, Loyalty and Partnership, Asia Pacific at Marriott International.
Rewarding experiences
With iconic names such as Sheraton, Bulgari and The Ritz-Carlton in its global portfolio of 30 hotel brands, Marriott offers one of the most compelling ranges of brands in the industry. This breadth of options also means an extremely diverse demographic, however: each with specific needs and consumer habits.
AI-powered Marriott Bonvoy app services them all well. Being a loyalty program, Marriott Bonvoy is accompanied by rich rewards and benefits, of course, with more than 8,000 experiences available for redemption across hotel stays, restaurants, bars and spas.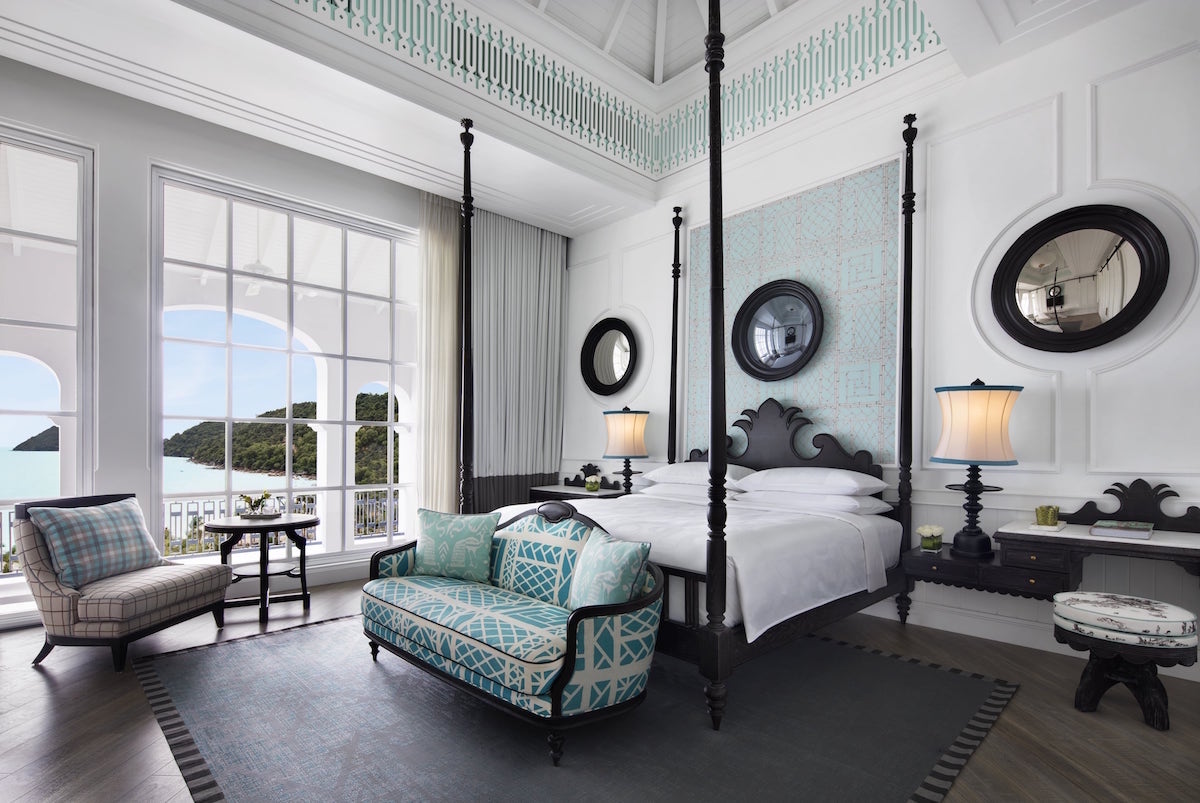 But what makes the program especially compelling today is the social distancing consideration that went into designing its elements. The app allows guests to check in with their mobile phone, access their rooms with a mobile key and order in-room services through the mobile request services. These functionalities are now in place at 3,200 hotels globally, enabling the properties to significantly reduce the number of physical touch points.
Crucially, Marriott Bonvoy also offers consumers the chance to support disaster relief and recovery efforts, including for covid-19. Members can donate their points through the Marriott Bonvoy Giving Platform to charities such as World Central Kitchen, UNICEF and the Red Cross.
Embracing change
Technology has played a significant role in Marriott's approach to innovation amid the pandemic. "We have been able to develop our existing solutions and new concepts to suit the evolving situation," says Julie. One example is the company's decision to embrace home delivery services.
"In China, we've partnered with Eleme, a food delivery online platform powered by Alibaba, that delivers food to 32 hotels in our portfolio, while in India, 'Marriott on Wheels' program provides takeaway and food delivery from 30 hotels. We are also piloting delivery service in Bangkok, Kuala Lumpur and Singapore."
With the landscape of gatherings and meetings drastically changed, a number of Marriott properties have rolled out Virtual Meetings by Marriott Bonvoy Events to keep teams connected across multiple locations when they can't meet in person. Combining the meeting package and AV into one convenient billable service, it offers one point of contact, one contract and one final invoice.
For the travelers' peace of mind and to meet the company's stringent health and hygiene guidelines, hotels are rolling out enhanced cleaning technology to counter virus spread, including introducing electrostatic sprayers with hospital-grade disinfectant and testing ultraviolet light technology for sanitizing keys and devices.
Technology has also been called in to provide the much needed diversion. Earlier this year Marriott launched its 'At Home Lifestyle' series offering light-hearted content such as home fitness routines and chefs live streaming from their kitchens for guests seeking interaction.
Superior personalization
Another major initiative is Marriott's partnership with Salesforce, a leading software company, to launch a customer recognition platform. "Guest services and personalization are at the heart of everything we do, and Salesforce is an important tool in helping us achieve our goals," says Julie. "Our guests share a lot of information with us and, in doing so, they expect us to create highly bespoke in-stay experiences."
With 730,000 Marriott associates serving guests at nearly 7,400 hotels, the company needs solutions to help it deliver personalization on a global scale, while remaining warm and human at the same time.
Better together
Building on Marriott's proprietary technology and truly setting it apart as a future-ready travel company are Marriott's cross-industry collaborations.
In 2017, Marriott established a joint venture with China's e-commerce giant Alibaba to redefine the travel experience for Chinese travelers. Since the establishment of the joint venture, Marriott has benefited from a comprehensive matrix of digital travel solutions and consultancy services, including digital platform consulting and management, customized marketing, business intelligence and service innovation.
Another joint venture manages
Constantly leveraging data and innovations to create a seamless end-to-end experience, Marriott properties are defined by bespoke services and amenities. It's the company's belief that technology can be used to better deliver both – high-tech and high-touch – that gives Marriott International its technological edge.