Introducing Ixora Ho Tram by Fusion, a haven of well-designed villas and residences. It's a special place where friends and families can find room to breathe and bond, ensuring a truly enriching experience. This addition, combined with the existing 1,100 hotel rooms at InterContinental® Grand Ho Tram and Holiday Inn Resort Ho Tram Beach, offers guests a diverse range of accommodations with top-notch amenities. Notably, there's The Bluffs, a golf course recognized as Asia's best by the World Luxury Travel Awards.
Walt Power, the CEO of The Grand Ho Tram Strip, said the inclusion of Ixora Ho Tram by Fusion into The Grand Ho Tram Strip reflects their unwavering commitment to crafting an extraordinary and captivating journey for their guests.
"This new property further cements our status as the region's foremost resort and entertainment destination," Walt continued. "We're absolutely thrilled to introduce Ixora, a factor that will assuredly elevate the overall guest experience and play a pivotal role in the ongoing progress of the Ho Tram tourism region as a premier Asian hotspot."
A Captivating Vision for the Future
Ixora Ho Tram by Fusion, operated by the esteemed wellness-focused hotel brand Fusion, is set to captivate visitors with its exceptional offerings. The resort features 164 residences and 46 villas, all boasting breathtaking beach views with an open and seamless architecture that harmonizes the interiors with natural elements, Ixora Ho Tram by Fusion emanates a refreshing energy that promises to pamper guests during their valuable vacation time.
The concept of "The Harmony of Connections" lies at the core of Ixora Ho Tram by Fusion. It invites guests to embrace a profound connection with their inner selves, unveiling a complete sense of fulfillment.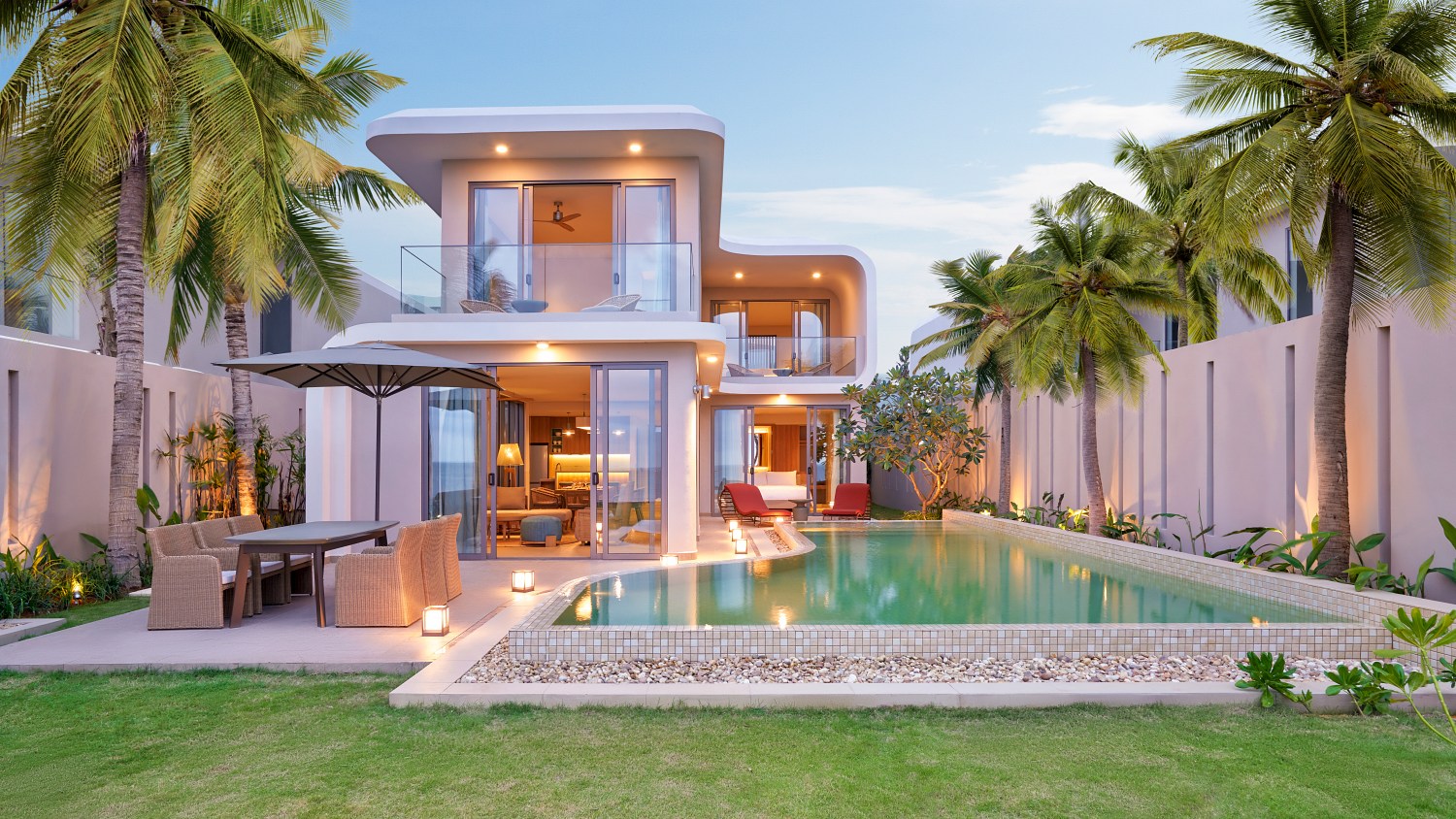 Each space within the residence or villa provides a blend of interior comfort with the sea breeze, sunlight, and the natural ambiance of Ho Tram, ensuring an extraordinary experience for every guest. The Maia Spa provides relaxation therapies that strengthen the connection between physical and mental well-being. While the culinary journey at Ixora Ho Tram by Fusion offers a myriad of diverse flavors, the Ixora Kids Club offers age-appropriate activities for children.
Advancing Ho Tram's Prosperous Future
Nestled along Vietnam's southern coast, Ba Ria – Vung Tau province embraces the enchanting Ho Tram area, which has swiftly risen as a prominent resort and entertainment haven in the region. Celebrated for its untouched, splendid beaches, Ho Tram garnered recognition from CNNGo (USA) as one of the world's most picturesque coastlines. Stretching across 30 kilometers of crystalline blue waters and soft white sands, Ho Tram rightfully claims the moniker of "capital of luxury resorts" in the Southern region.
Beyond its beachside beauty, Ho Tram boasts a diverse landscape where three natural ecosystems – sea, river, and forest – harmonize. This pristine backdrop positions Ho Tram among Vietnam's destinations boasting excellent air quality.
The strengthening transportation infrastructure in the vicinity enhances Ho Tram's potential even more. By 2025, three major transportation projects are set to conclude. Notably, the Bien Hoa - Vung Tau expressway, with an investment of 19,000 billion VND, will connect key points. The Vung Tau - Binh Thuan coastal road will expand to 42 meters, accommodating 6 to 8 lanes. Furthermore, the Long Thanh International Airport is on the brink of initiation, further bolstering connectivity.
Le Ngoc Khanh, Vice Chairman of the People's Committee of Ba Ria - Vung Tau province, emphasized the launch of Ixora Ho Tram by Fusion marks a significant milestone in the implementation and development of the Ho Tram Project as one of the first and most influential tourism projects in the Ho Tram area, Xuyen Moc district, as well as the overall tourism development of Ba Ria - Vung Tau province in recent years.
"I believe that with the experience and reputation of The Grand Ho Tram Strip's leadership, the Ho Tram Integrated Resort and Entertainment Complex project will be developed in accordance with the plan, and Ixora Ho Tram by Fusion will undoubtedly become a reliable and ideal destination for both domestic and international tourists," the Vice Chairman added.
To learn more about Ixora Ho Tram by Fusion and explore this captivating destination, please don't hesitate to get in touch:

IXORA HO TRAM BY FUSION
Address: Bong Trang, Phuoc Thuan, Xuyen Moc District, Ba Ria – Vung Tau Province, Vietnam
Phone: +84 (0) 254 378 6666
Email: ixora.info@thegrandhotram.com